ABOUT US
Professional design, development and production of digital encoder, electronic switch and high and low voltage connector
这里是标题一h1占位文字
As TTC's innovative products have become popular in the market, counterfeiting and infringement have become more and more serious. In 2017, Zhengpai Kedian started the protection of intellectual property patent rights. In November 2017, it officially issued a patent protection notice. On December 29, the infringing company commissioned an agent. The TTC invention patent was declared invalid. In the end, our company won in July 2018. The Patent Reexamination Board of the State Intellectual Property Office officially recognized the inventiveness of the TTC invention patent again.
Huizhou Trantek Electronics Co., Ltd. was established in 1998 with a registered capital of 52.8 million Hong Kong dollars. The company specializes in the design and production of mechanical shafts, digital encoders, electronic switches and connectors, which are widely used in computers, automobiles, smart machines, mice, Keyboard, digital audio, household appliances, office equipment, measuring instruments, industrial control equipment, etc.
The company's management has passed the German TUV automotive threshold certification, ISO/TS16949, ISO9001, OHSAS18000 and ISO14001 certification, and its products have passed internationally renowned safety certification agencies such as the United States "UL", Canada "CUL", Germany "VDE", and the European Union "ENEC" , South Korea "EK" and China "CQC" certification.
The company is a national high-tech enterprise, Guangdong Engineering Technology R&D Center, and a national intellectual property advantage enterprise. The company attaches great importance to intellectual property protection. Currently, it has more than 200 Chinese patents, including 39 invention patents, from the United States, Germany, Britain, Japan, South Korea, etc. There are 16 international patents. In July 2019, the company obtained the intellectual property management system certificate, which complies with the intellectual property management system GB/T29490-2013 standard. In 2019, one of the company's invention patents won the Guangdong Patent Excellence Award.
The company has established a comprehensive cooperative relationship with Honeywell, a leading international aerospace company, and its customers also include Dell, HP, Bosch BOCSH, Volkswagen VW, Razer, Logitech, and China Lenovo, Gree, Toyota, Honda, etc. The company's annual output has reached more than 1 billion, and the products are sold all over the world, with a total turnover of 380 million yuan in 2019.
Authentic environment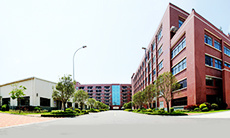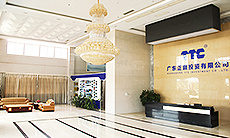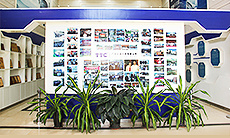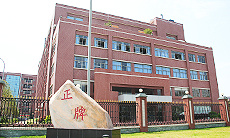 Quality policy
The company adheres to the enterprise spirit of "professionalism, integrity, speed, teamwork, efficiency, and innovation", attaches importance to quality wins and quality survival, in order to return customers with first-class quality products and services, we have formulated the following policies:

Keep improving to meet customer requirements;
Take prevention first and do the work well the first time.
Environment, HSF policy
The company attaches great importance to coordination with the environment and coexistence with the local area. In order to protect the local environment and implement environmental protection education, the following policies are formulated:
To protect the environment as its duty, consciously abide by laws and regulations to prevent pollution.
Promote green products and manufacturing processes to meet the requirements of customers and related parties.
Use resources scientifically, reduce waste, and contribute to the improvement of the company and the local environment;
Implement full-staff education, promote environmental protection concepts, and continuously improve environmental factors.
Occupational Safety and Health Management Policy
The company is committed to creating and maintaining a healthy and safe working environment for employees, and for this purpose the following policies are specified:
Comply with laws and regulations, continuously improve the occupational safety and health management system, and ensure the physical and mental health of employees.
Social responsibility policy
In order to better fulfill social responsibility and promote the healthy development of the company, our company promises to abide by the following social responsibility guidelines:
l) Child labor and forced labor are prohibited, and any suppliers or subcontractors who use child labor or forced labor are not accepted.
2) Respect the freedom of workers and prohibit any form of forced labor.
3) Provide safe and hygienic working and living conditions to ensure the safety and health of employees.
4) Promote labor-management cooperation and respect employees' freedom of association and collective bargaining rights.
5) Provide an equal and fair working environment and prohibit any form of discrimination.
6) Respect the basic human rights of employees and prohibit any form of insulting behavior.
7) Linguistic and physical harassment of the same sex or the opposite sex is strictly prohibited.
8) Reasonably arrange production plans, and rationally arrange workers' working hours, rest and vacation.
9) Provide reasonable wages and benefits to at least meet the basic needs of workers.
Ethical policy
In order to establish good ethics and promote the healthy development of the company, our company promises to abide by the following ethical policies:
Comply with the requirements of laws and regulations, adhere to honesty and clean operation;
Oppose illegitimate interests and unfair business competition;
Respect and protect intellectual property rights;
Actively participate in public welfare undertakings and strive to repay the society.
Conflict-free mineral procurement policy
The company declares and promises not to accept the use of metals from conflict mining areas, such as gold (Au), tantalum (Ta), tin (Sn), cobalt (Co), and tungsten (W);
Conflict Minerals Policy
Zhengpai is committed to complying with regulations related to conflict minerals and meeting customer requirements related to conflict minerals. We take prudent measures to avoid purchasing 3TG metals directly or indirectly related to human rights violations or environmental damage in the Democratic Republic of the Congo and its neighboring countries