NEWS
Professional design, development and production of digital encoder, electronic switch and high and low voltage connector
Information classification >
More Q, more elasticity and more brilliance -- TTC flame red keyswitch
On July 31, 2021, TTC grandly held the TTC · 2021 Shanghai meeting at Kerry Hotel, Pudong, Shanghai.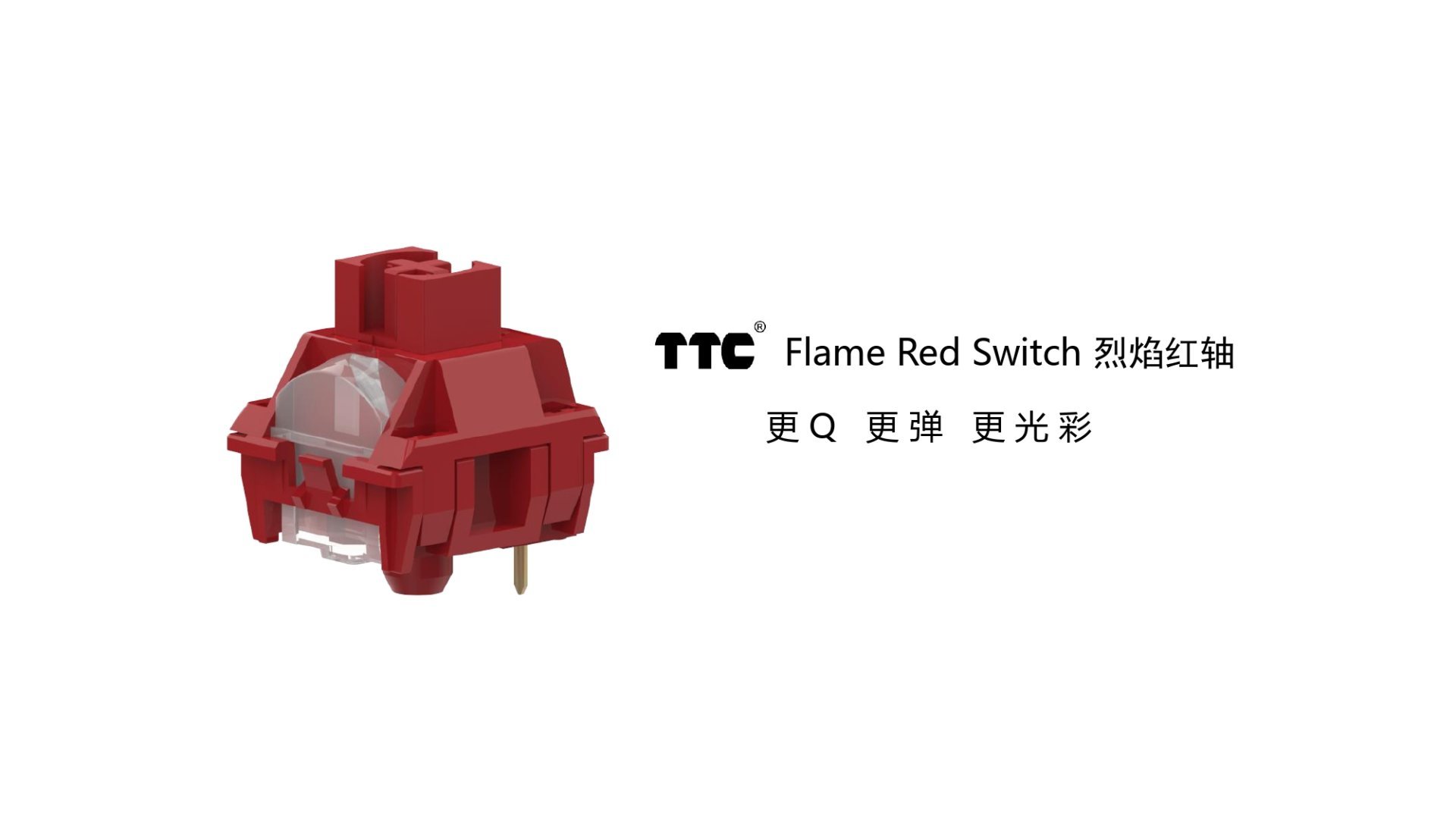 At the meeting, TTC released a more Q, more elastic and more glorious flame red keyswitch, with a operating force of 45gf and a bottom out force of 53gf. It is a comfortable, sexy and powerful linear keyswitch.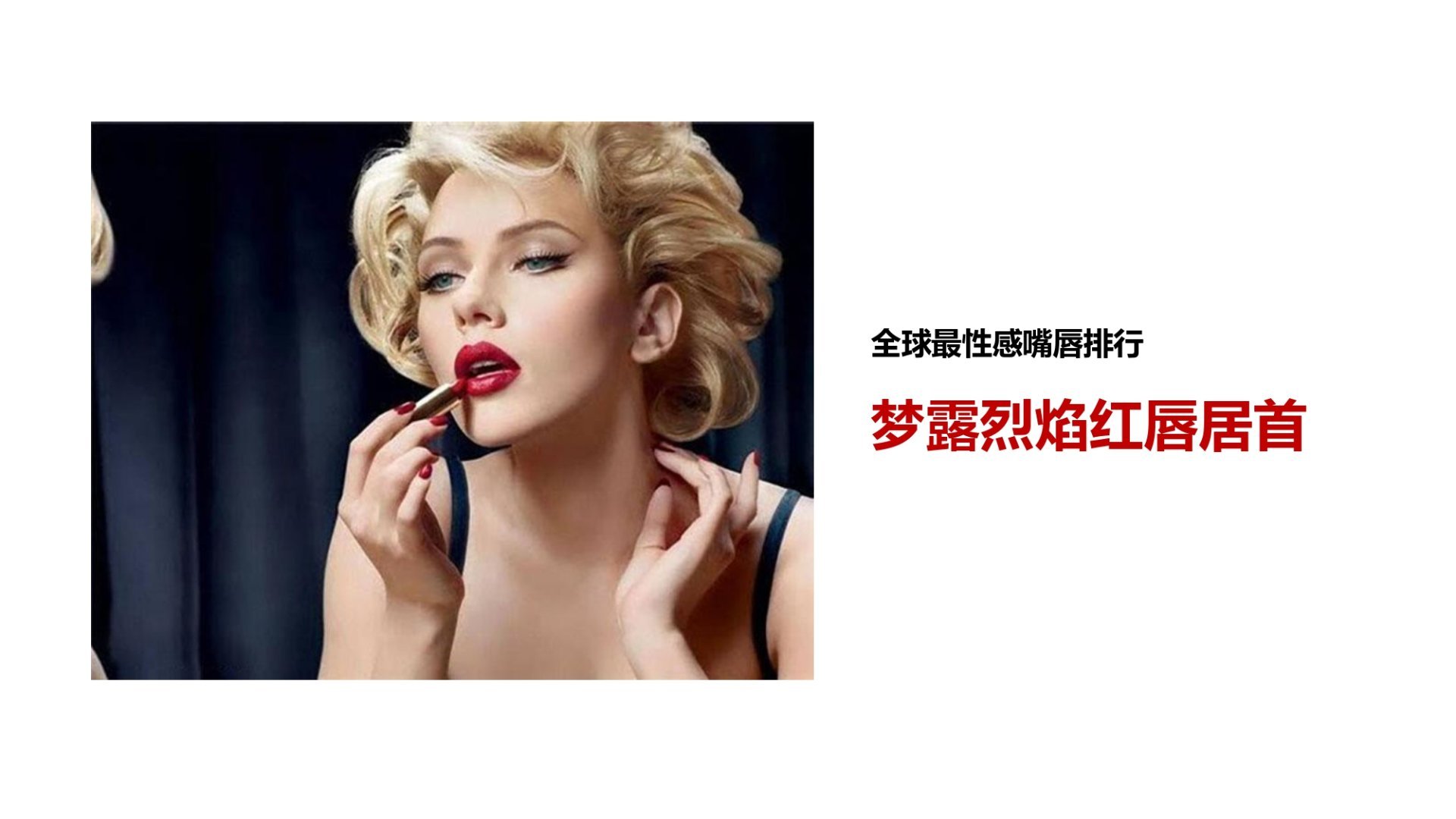 Monroe flame red lip color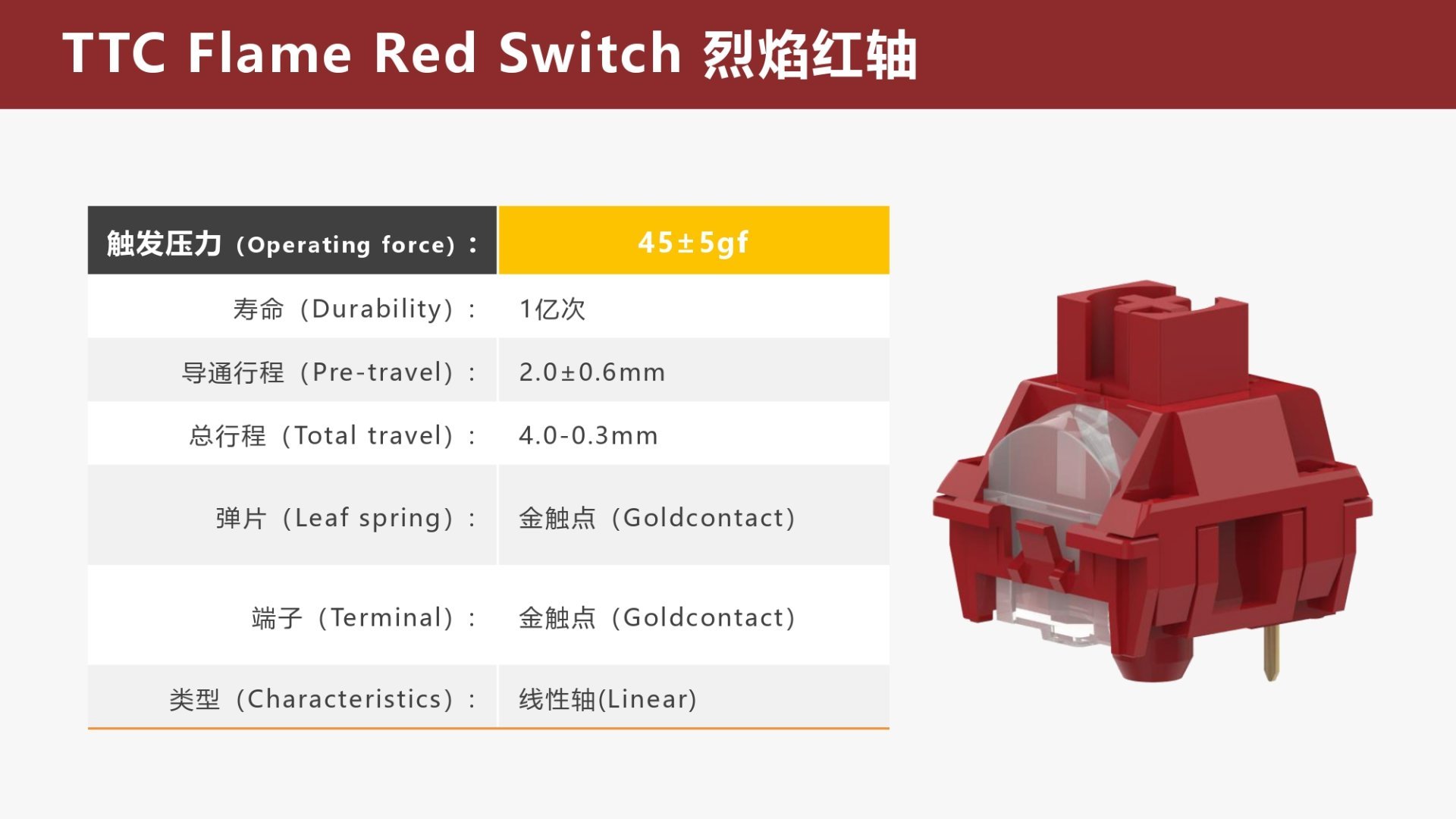 In terms of parameters, the TTC flame red keyswitch has a operating force of 45 ± 5gf, a pre travel of 2.0 ± 0.6mm, a total travel of 4.0-0.3mm, a return force of 30gf and a service life of 100 million times.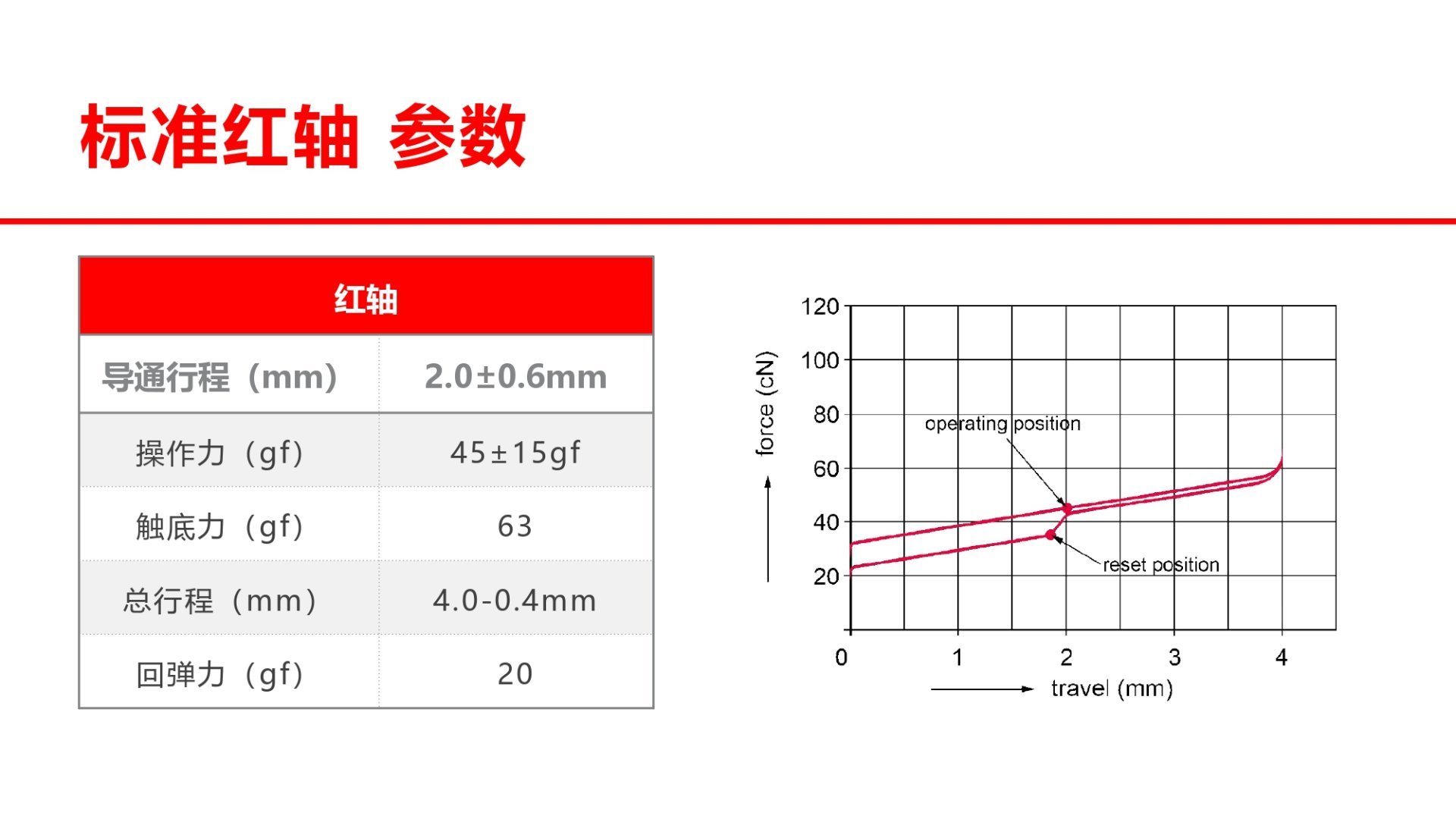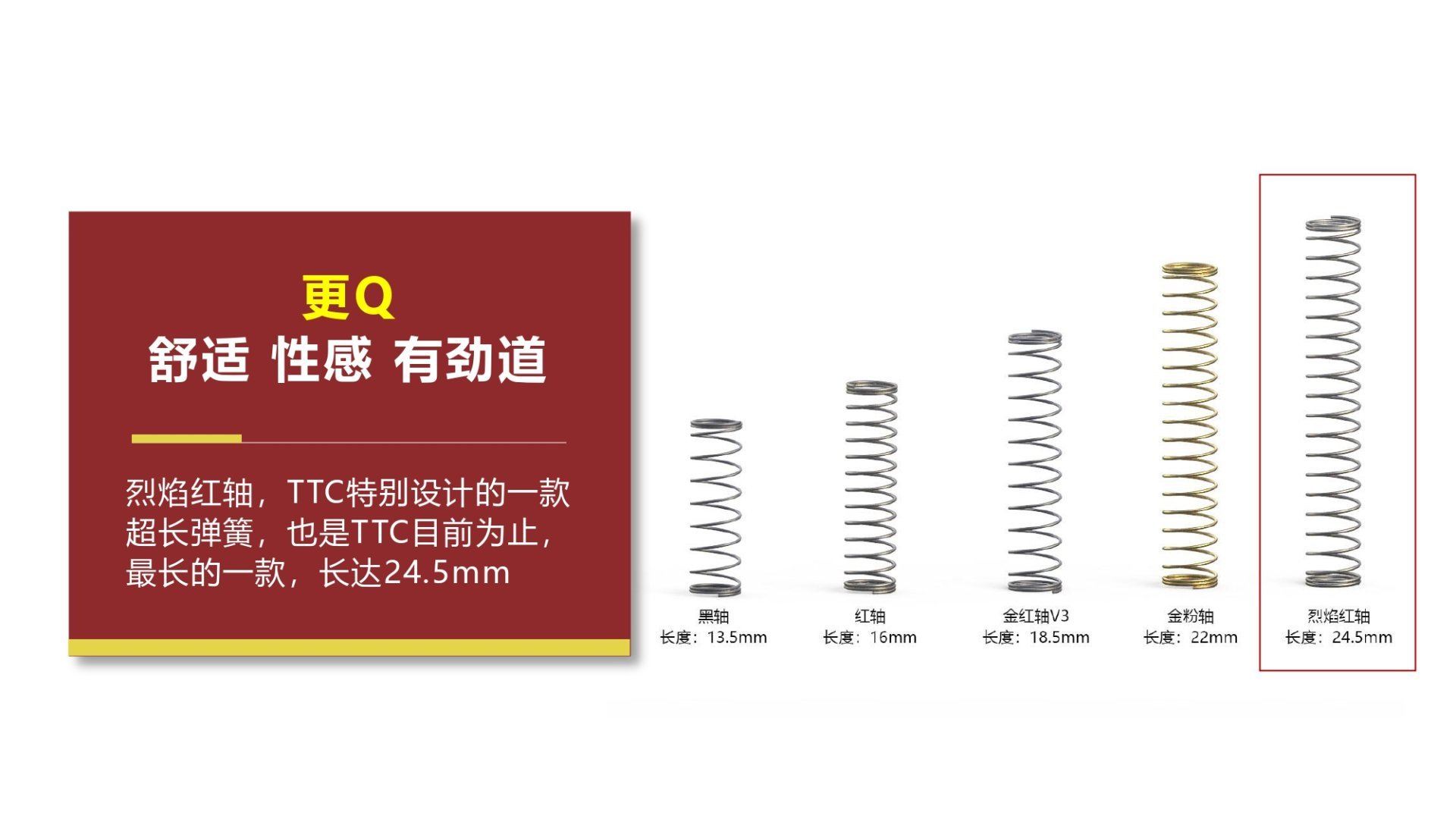 More Q and more elastic - TTC flame red keyswitch design concept:
Compared with the standard red keyswitch, the coperating force and pre travel are consistent of the flame red keyswitch, but the bottom out force is 10 GF slighter and the return force is 10 GF larger. In addition, the flame red keyswitch is also the longest spring used on keyswitch designed by TTC so far, and the length of spring reaches 24.5mm. These design changes make the feeling of the flame red keyswitch more q and elastic and more powerful.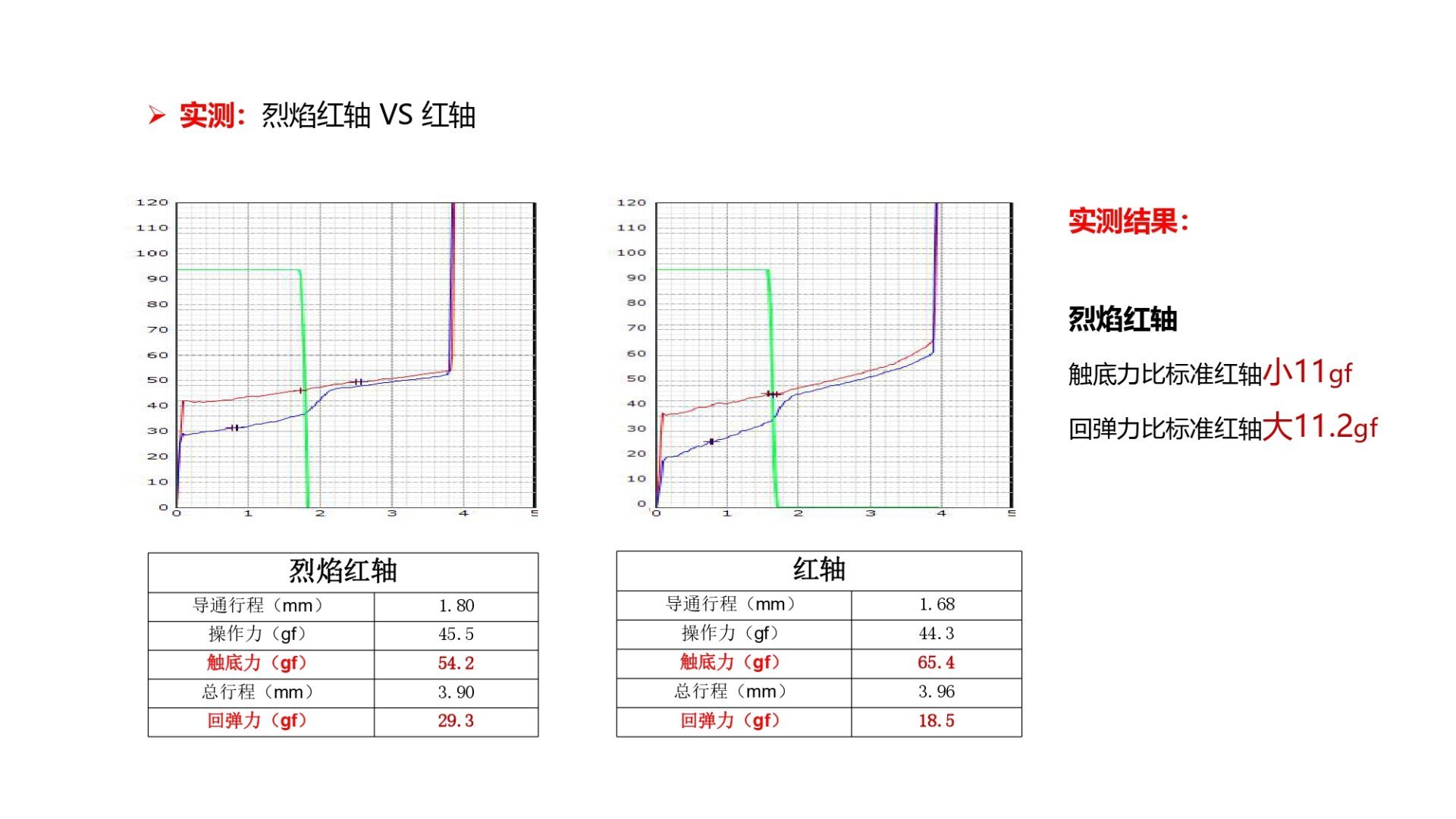 Measured results of flame red keyswitch and red keyswitch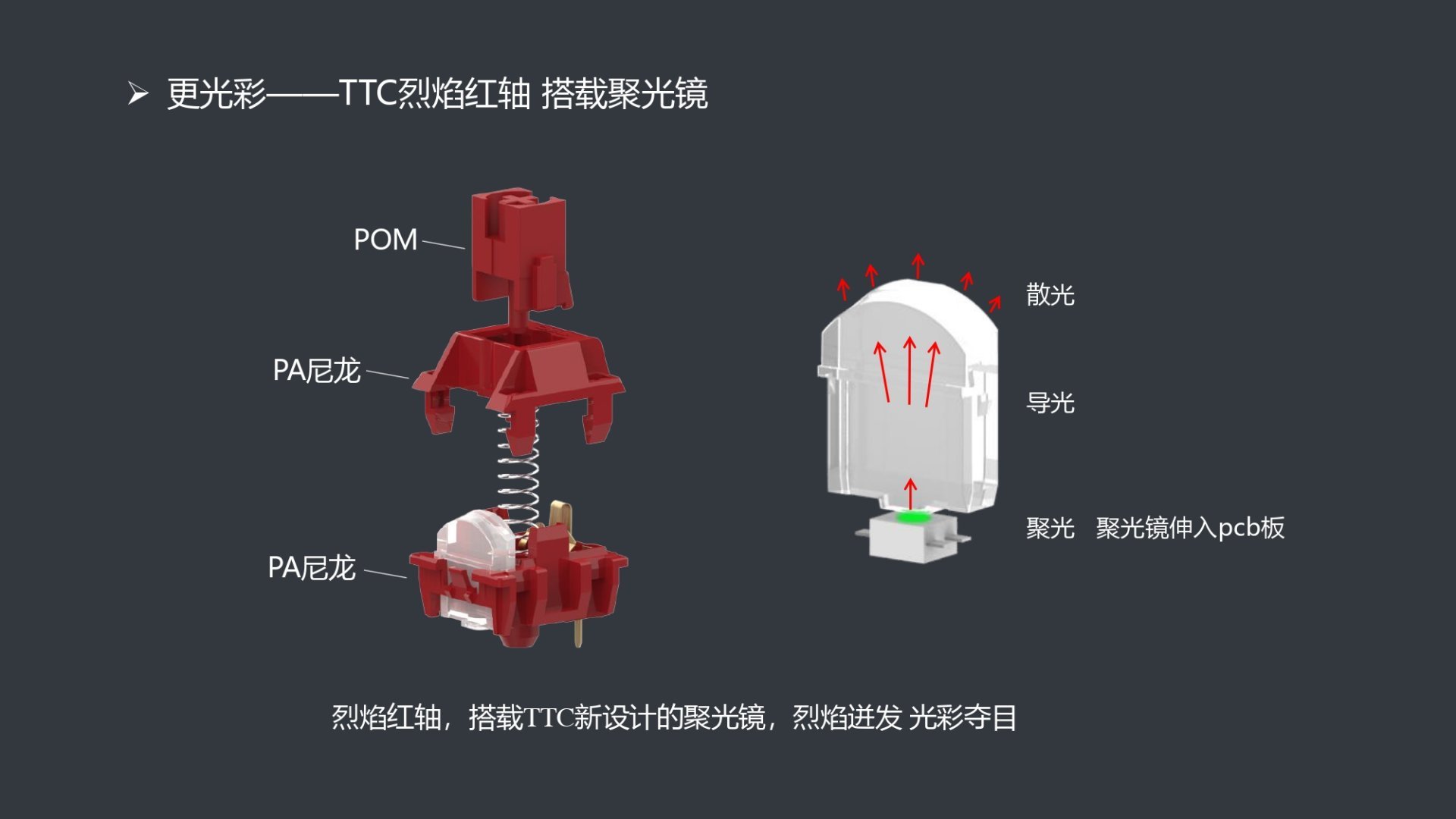 TTC flame red keyswitch, equipped with TTC's newly designed condenser, has the advantages of brighter and higher light guide efficiency. Under the same power, the luminous flux and light power are higher. In addition, the condenser has the performance of more uniform luminescence and better color consistency.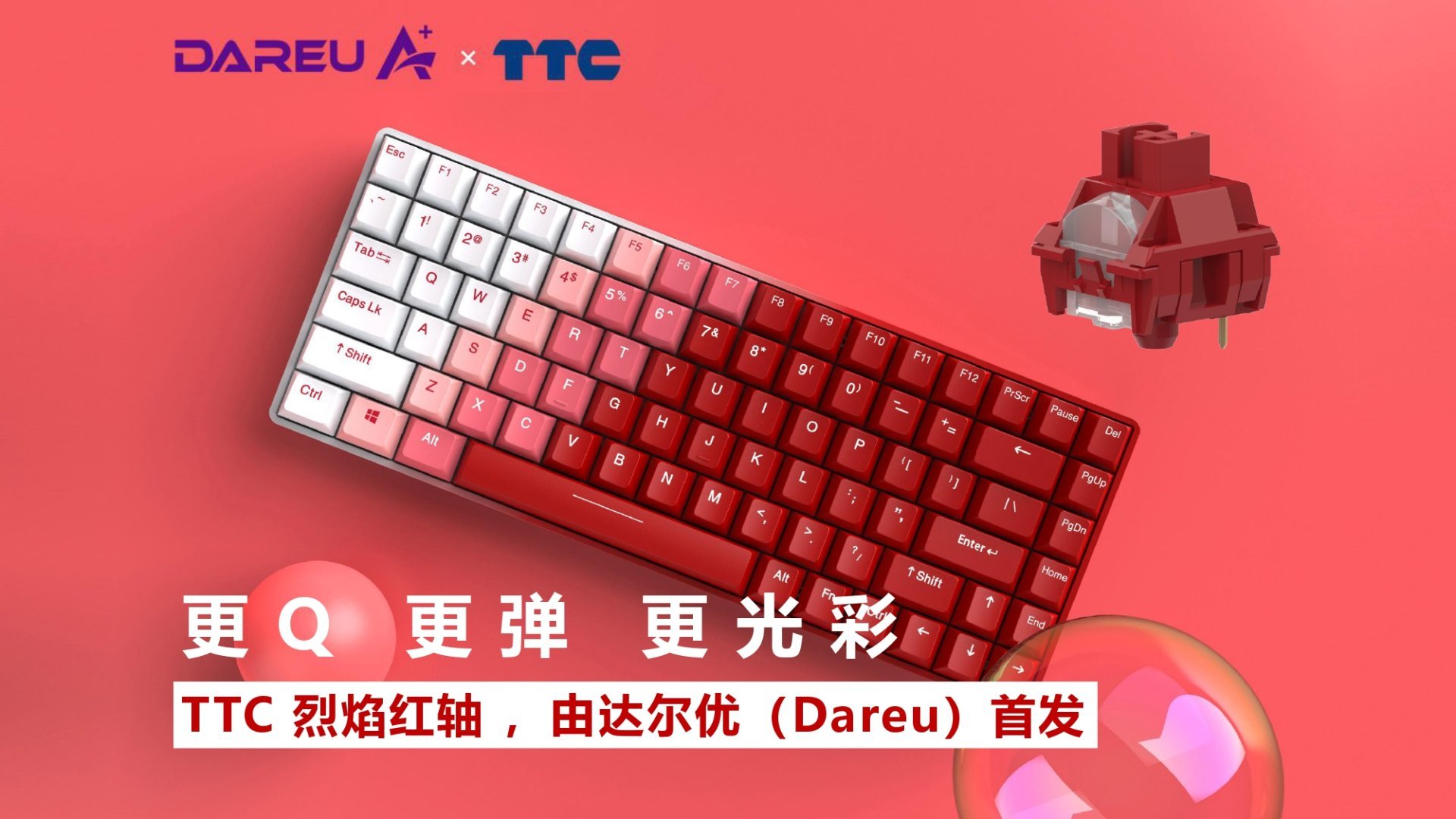 TTC flame red keyswitch will be launched by Dareu. The first model of Dareu is a84. Its appearance color matching is consistent with the flame red keyswitch design. A large number of red elements are adopted in the design, which is sexy, exquisite and radiant.