NEWS
Professional design, development and production of digital encoder, electronic switch and high and low voltage connector
Information classification >
True gold does not fear fire! The patent invalidation request of the infringing company was rejected, and China's State Intellectual Property Office declared that TTC genuine Kedian continued to maintain the validity of the patent right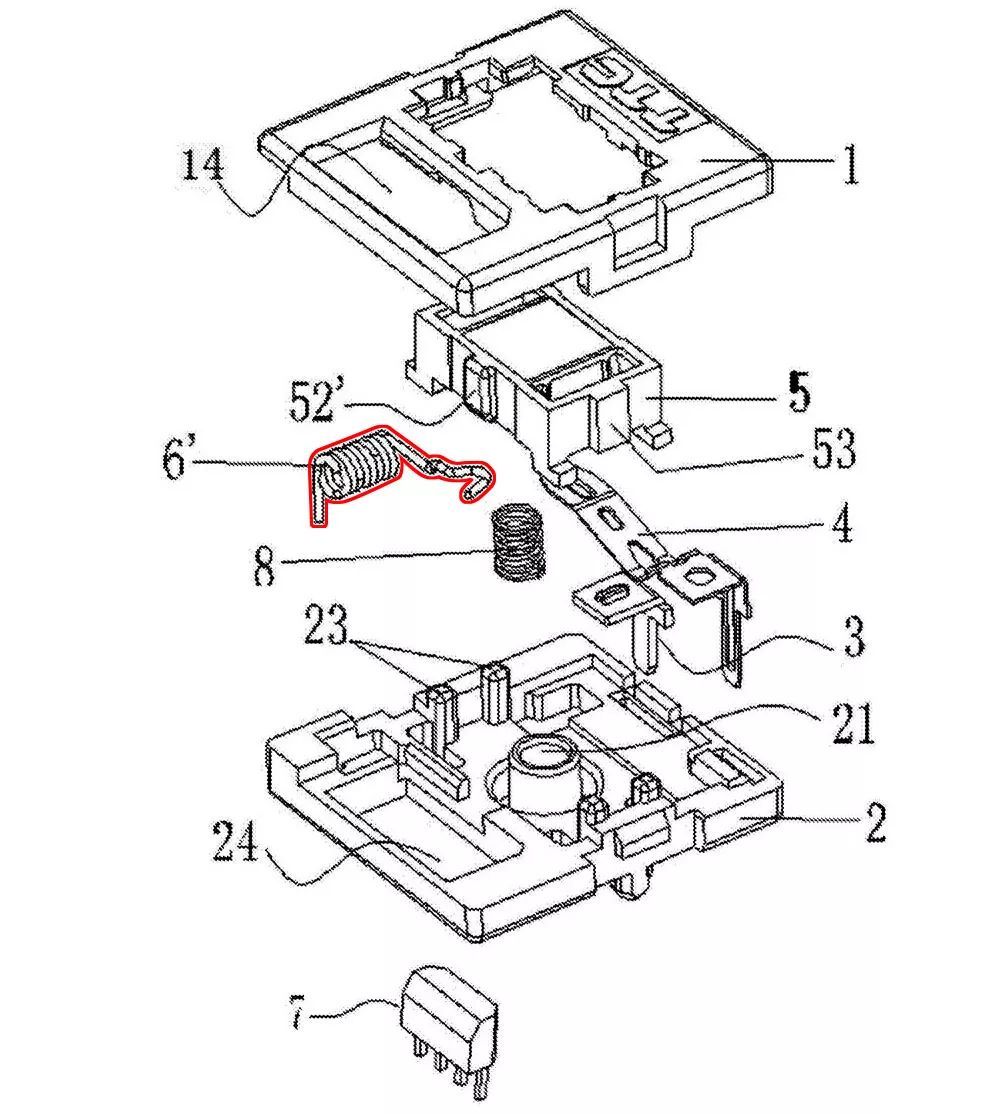 Case Background:
Mechanical key-switch (keyboard switch) is one of the key parts of mechanical keyboard. Key-switch performance decides the keyboard using experience. Key's click sound is keyboard important character. Previously, the method is to use metal plate as electric contact and it serves as sound structure as well. Due to the limitation of interior space of low-profile key-switch, metal plate elastic force is not enough, thus it always can not provide good hand feel and clear click sound.
Mr Yu Zhengming, with TTC Team, creatively went out of the traditional way using metal plate, and successfully developed the torsional spring independent sound structure in 2014. TTC successfully applied the China national invention patent in Dec, 2014 with patent application No. 201510203635.6. Product with this patent technology was initially used in Lenovo Savior Y910 notebook and this notebook Best Gaming Equipment Awards and Best Product Awards in 2016 CES in USA.
Case Retrospection:
On November 16, 2017, TTC issued "a notice on counterfeit infringement of TTC patents.
On December 29, 2017, TTC received the notification from the State Intellectual Property Office on the request for invalidation of the TTC invention patent by the principal agent of the tortious company.
On February 13, 2018, TTC issued a statement of 8 claims to the State Intellectual Property Office.
On June 8, 2018, the Patent Reexamination Board of the Intellectual Property Office of China held a court review in Beijing.
On July 6, 2018, the Patent Reexamination Board of the State Intellectual Property Office announced that the invention of TTC patent No. 201510203635.6 and the patent rights claims item 1~8 remain effect.
TTC hereby reiterates, "a method of pressing sound in a keyboard switch" patent number: 201510203635.6 for Huizhou Trantek Electronics Co., Ltd. has already been officially granted an effective invention patent, and the State Intellectual Property Office patent review committee officially reaffirmed the invention of the invention patent. This patent technology is widely used in desktop machines, the keyboard, notebook keyboard and thin keyboards. Those products are sold well in the domestic and foreign markets thanks to the novel structure design and extraordinary user experience.
TTC has consistently adhered to independent innovation and respect for intellectual property rights. It is also firmly believed that in the face of the law, any violation of intellectual property rights will eventually pay the price.
TTC ( Trantek Electronics Co.Ltd) reminds the manufacturers wishing to use this proprietary technology to acquire license from TTC before production, sales of the related products, any unauthorized usage of the patented technology will result in legal action and heavy penalty.