NEWS
Professional design, development and production of digital encoder, electronic switch and high and low voltage connector
Information classification >
Build excellent teacher team, tamp the foundation of enterprise training
The quality of teachers is the key to ensure the effect of training. In order to cultivate an excellent training team, strengthen the internal training mechanism and enhance the core competitiveness of the company, TTC organized the first internal Lecturer Talent Competition on April 26 and 27, 2017. A total of 30 managers above class level from each business division participated in the competition.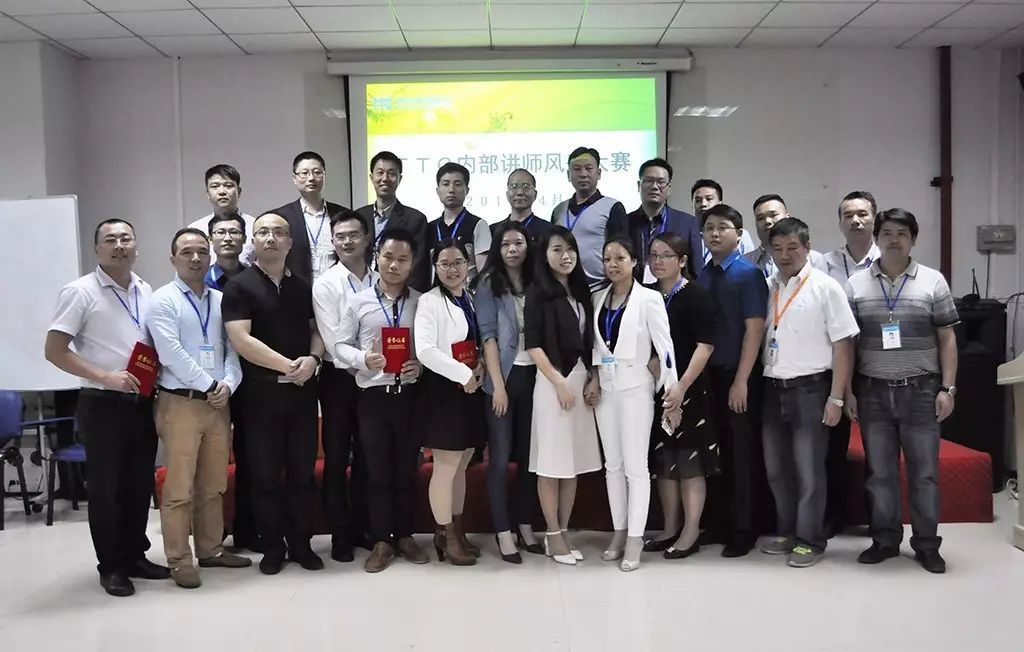 (The first Internal Lecturer Talent Contest photo)
It is understood that the "internal lecturer competition" lasted two days, the subject of the competition includes product knowledge class, management class, engineering technology class, business etiquette class, corporate culture class, human resources class, system class, sales class. In order to cultivate and improve the management level and expression ability of all the personnel above the class level, this activity specially requires that the management personnel above the class level must attend. At the same time, the competition also set up the evaluation committee composed of the director of the factory and the directors of each division, responsible for the evaluation of the performance of the competitors.
Contestants prepare courseware carefully before the competition and make wonderful speeches on the spot. The factory director of the company gave an enthusiastic speech to express the urgent requirements of the company's senior leaders for the improvement of the management ability, and opened the prelude to the competition. The assistant director of the general manager's office took the lead on the stage, on the platform, freely spread the feelings of "The Bright moon and han Time", with the "eight-character policy" of the company's senior leaders as the core, explained the training and executive force in an easy to understand manner, which was praised by the on-site judges. The hr manager introduced the problem to the management of the company with an example of "physical examination", which was deeply appreciated by the judges. Moreover, the course of "performance management" he told was a breakthrough in routine interpretation and impressed people. Colleagues from the Quality center vividly explained various environmental signs that are closely related to our daily life, and also enhanced everyone's environmental awareness. "The concept of mold", "Tolerance and interchangeability", "The soul of mechanical keyboard axis", "the principle of wooden barrel" and other outstanding performance of the subsequent contestants also won high recognition and recognition of the judges.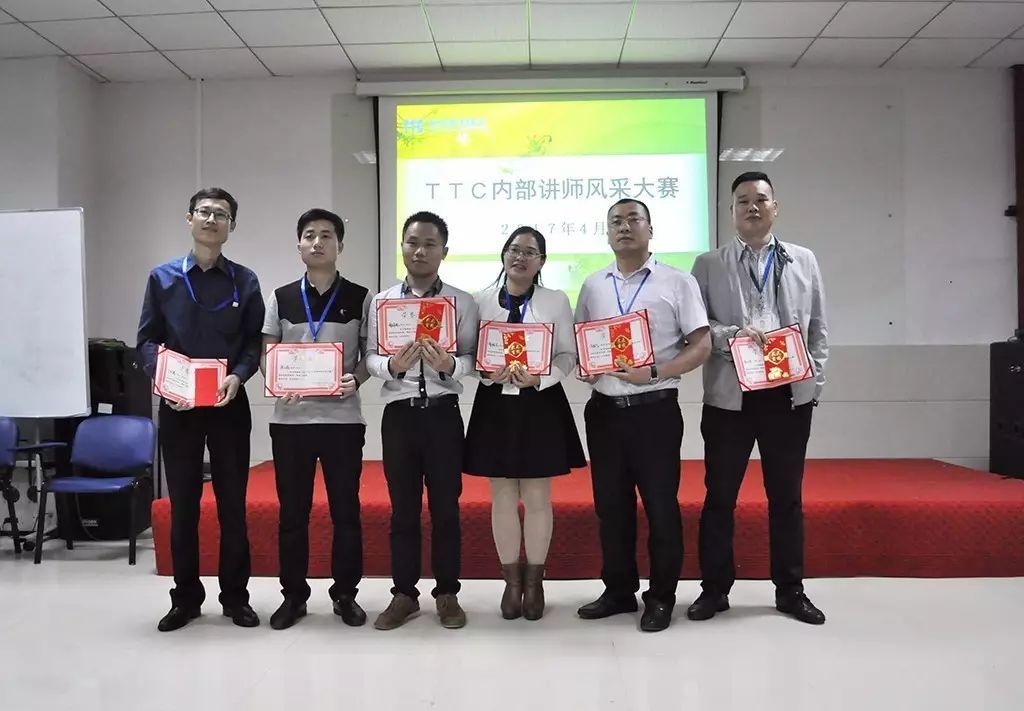 (Group photo of The first season)
After two days of competition, the top six participants became the winners of TTC's first in-house Lecturer Talent Competition. In his concluding speech, the factory director of the company clearly pointed out that one of the core work in 2017 is training. At the same time, he also hoped that more colleagues would participate in the training to display their talents and grow with the brand, so as to further enrich the corporate culture of the company and improve the comprehensive professional quality of the employees.