NEWS
Professional design, development and production of digital encoder, electronic switch and high and low voltage connector
Information classification >
Thank you for your love  TTC custom keyboard switch  Double eleven wonderful bloom
Thank you for your love TTC custom keyboard switch Double eleven wonderful bloom
At 9am on November 11th, 2021, on the special day of the annual shopping carnival, TTC custom keyboard switch will gather and appear as scheduled, and will be listed in TTC Tmall flagship store and Taobao self-owned store.
TTC customized keyboard switch is selling well. Among them, Angry Miao and TTC jointly customized frozen silver keyboard switch, Matrix Lab and TTC jointly customized Wild keyboard switch, Beard and TTC jointly customized Holy Panda keyboard switch V3 (primary color), XikII and TTC jointly customized Hey keyboard switch all sold out in 10 minutes. Some keyboard switch sell out instantly.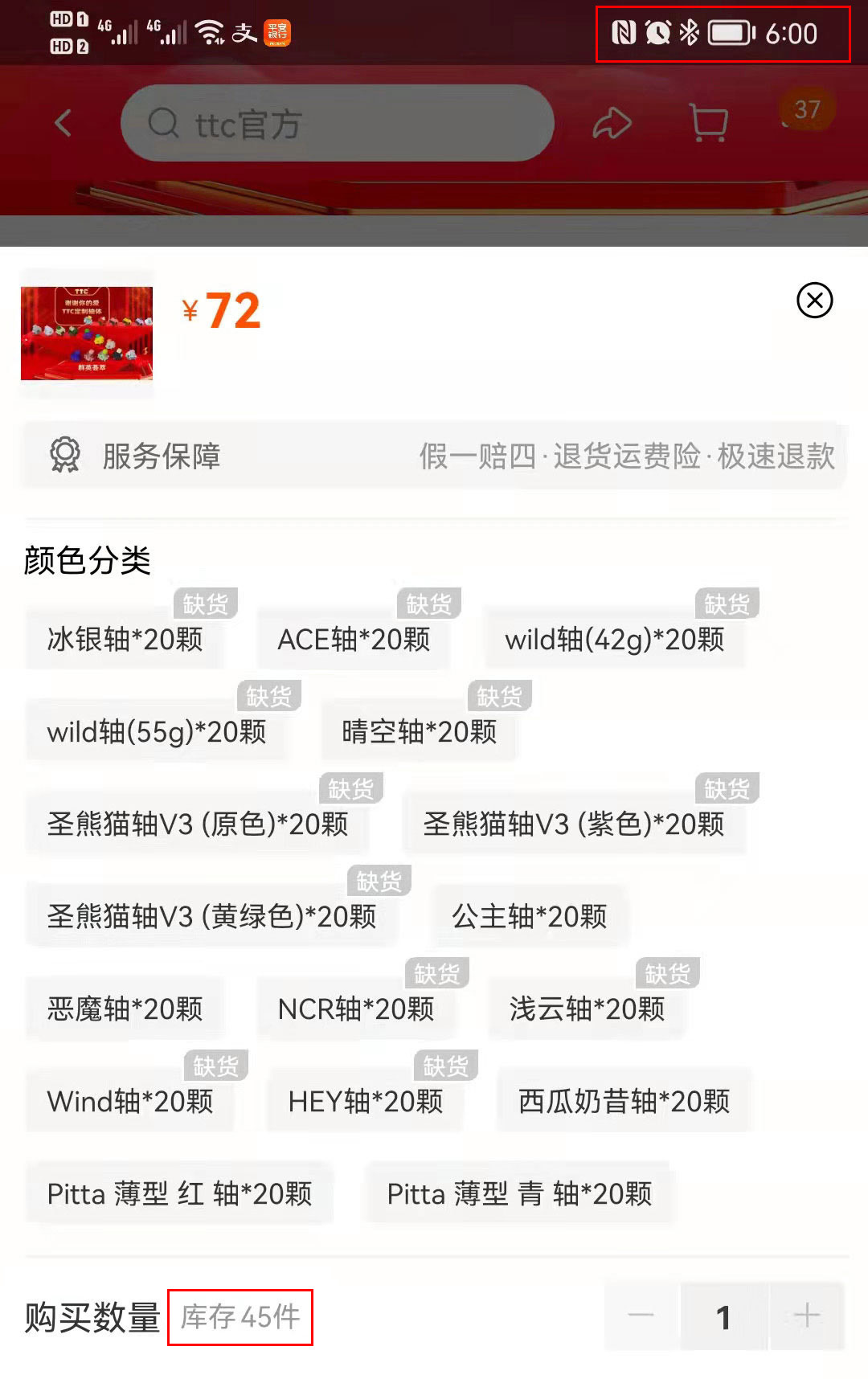 Up to 6pm on 11th, ACE keyboard switch jointly customized by Keyboard Hero Red Circle Monster and TTC, NCR-V2 keyboard switch jointly customized by ZHudi Beautiful Collection and TTC, Clear sky keyboard switch jointly customized by Helix Lab and TTC and WIND keyboard switch jointly customized by Qingfeng and TTC have all been sold out. Few of the other keyboard switch were sold.
At 2pm on November 11, TTC released a new keyboard switch: Dust silent brown keyboard switch V2 (TTC silent brown keyboard switch), which continued the classic parameters and feel of the original version, upgraded the dust button, and precise lubrication of the original factory. Once launched, sales are booming.
On the price fluctuation of Singles' Day
From 9:00 to 23:59 on November 11, all official customized keyboard switch will be 15% off (except honey keyboard switch and customized keyboard switch cooperated with customers). At noon on The 11th, due to various reasons, taobao self-operated discount operation went wrong, resulting in the official custom keyboard switch in a period of time appeared to fold on the fold situation. TTC is very sorry for the trouble caused to you. TTC will deliver the goods normally to the users who purchase with the discount. TTC will not recover the difference of the sales amount from the buyers.
About the cooperation on the shelf sales of customized keyboard switch
On November 11, 2021, TTC and partners jointly customized keyboard switch was fully unveiled. These keyboard switch are fully communicated with partners before they are put on shelves. In the future, TTC will not unilaterally retail these products or sell them to agents.
TTC custom keyboard switch has two cooperation modes
First, the customer's LOGO trademark, the customer's independent mold, the ownership and sales right of the keyboard switch belong to the customer.
Second, TTC LOGO trademark, TTC independent mold, the ownership of keyboard switch belongs to TTC. If TTC and partners jointly customize, customers can enjoy a certain period of exclusive sales rights. In major festivals of the year, TTC will negotiate with its partners to sell the products in limited time.
Thoroughly tempered and thickly accumulated
For many years, THE main business of TTC keyboard switch is OEM design and manufacture keyboard switch for well-known brands in the industry. Therefore, TTC is praised by many media as "the hero behind the peripheral brand".
In recent years, with the vigorous development of keyring, consumers have become a trend to pursue personalized and refined keyboard switch. Therefore, customized keyboard switch is also extended. Customized keyboard switch refers to the customized design and production according to the personalized requirements of users.
TTC has won the love and recognition of many brand customers and users by virtue of years of cooperative research and development experience with many well-known brands in the industry and long-term accumulation of technological innovation.
From behind the scenes to the front
TTC's innovation and development would like to thank our partners and users for their love and support. Every glory and progress is the result of the encouragement of users and win-win cooperation with many partners. TTC would like to thank you all from the bottom of our hearts. Thank you for your love!