NEWS
Professional design, development and production of digital encoder, electronic switch and high and low voltage connector
Information classification >
TTC Trantek Chairman Yu Zhengming was elected as the Executive Vice President of the 3rd Huizhou Private Entrepreneurs Association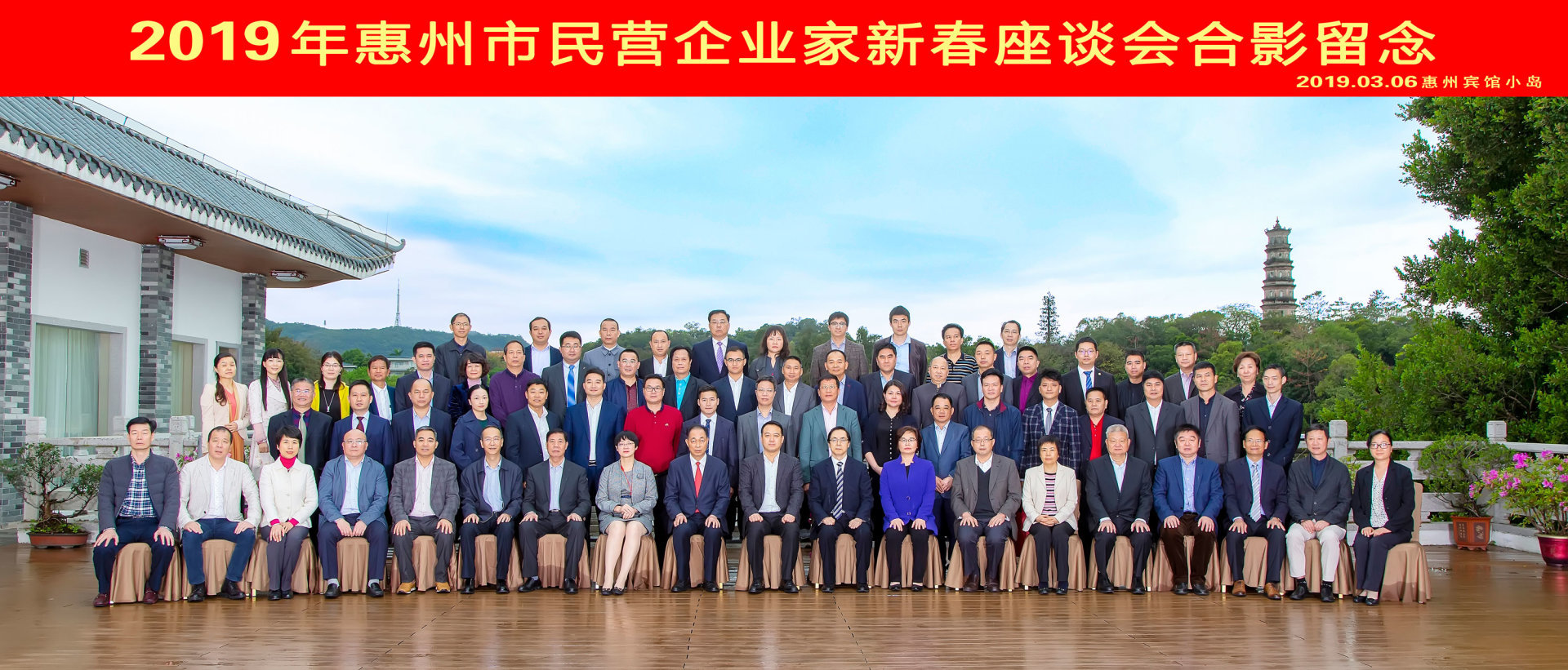 At 14:00 on March 6, 2019, the 3rd First General Meeting of Huizhou Private Entrepreneurs Association was successfully held in Huizhou Hotel. At the meeting, all members watched the second work review video, and the second chairman Huang Huiqiu made a report on the work of the federation's council. The meeting uses secret ballots to elect the new council, and a new president, executive vice president, vice president, secretary-general of the selection system, chairman of supervisors, and directors are elected.
Huang Huiqiu, chairman of Huizhou Jiuhui Pharmaceutical Co., Ltd., was re-elected as chairman, Mr. Yu Zhengming, chairman of Huizhou Zhengpai Technology Co., Ltd., chairman Zou Ganrong, chairman of Huizhou Huayang Group Co., Ltd., and Chen Fushen Group Co., Ltd. Chairman Chengcai, Chairman Chen Qiaodun of Guangdong Qiaosheng Group Co., Ltd., Chairman Li Kun of Guangdong Dalong Enterprise Group Co., Ltd., Chairman Zhan Qijun of Guangdong Jiulian Technology Co., Ltd. were elected as executive vice presidents.
At 17:00 in the afternoon, all members moved to the multifunctional hall on the second floor of Xiaodao Island, Huizhou Hotel, to participate in the inauguration ceremony of the third council and the Spring Festival symposium. City leader Yu Jinfu, deputy mayor, CPPCC vice chairman Huang Xiaoxia, and director of the Municipal Bureau of Industry and Information Technology Wu Xin attended the forum.
At the symposium, Vice Mayor Yu Jinfu presented a plaque to the new chairman and executive vice chairman of the council and delivered a speech, representing the municipal party committee and municipal government, to the newly elected leaders of the third council of the private entrepreneurs federation The team expressed warm congratulations. He said that the Federation of Private Entrepreneurs is a bridge link between the government and private enterprises. He hopes that the Federation will give full play to the role of investment promotion, exchanges and training, coordination and guidance, etc., to achieve the upgrade of the value chain of traditional advantageous industries, and promote the comprehensive improvement of the comprehensive competitiveness of private enterprises. , More effectively participate in the construction and development of Huizhou in all aspects. It is hoped that the majority of private enterprises will take the initiative to benchmark against international advanced enterprises and actively participate in the frontier competition; the majority of private entrepreneurs will actively fulfill their social responsibilities and be exemplary in patriotic, dedicated, law-abiding business, entrepreneurial innovation, and return to society.
Mr. Yu Zhengming, Chairman of Huizhou Zhengpai Science and Technology Co., Ltd., made a speech as a representative of the enterprise. He praised the efficient and efficient work efficiency of Huizhou Municipal Party Committee and Municipal Government, and sincerely thanked the municipal party committee, municipal government and various departments for their continuous support to Zhengpai Science and Technology Co., Ltd. Strong support and help.
Finally, the chairman of Huizhou Private Entrepreneurs Association Huang Huiqiu gave a toast, and everyone toasted.