NEWS
Professional design, development and production of digital encoder, electronic switch and high and low voltage connector
Information classification >
#Fan activities# # factory visit# let's uncover the mystery of the domestic switch giant "TTC"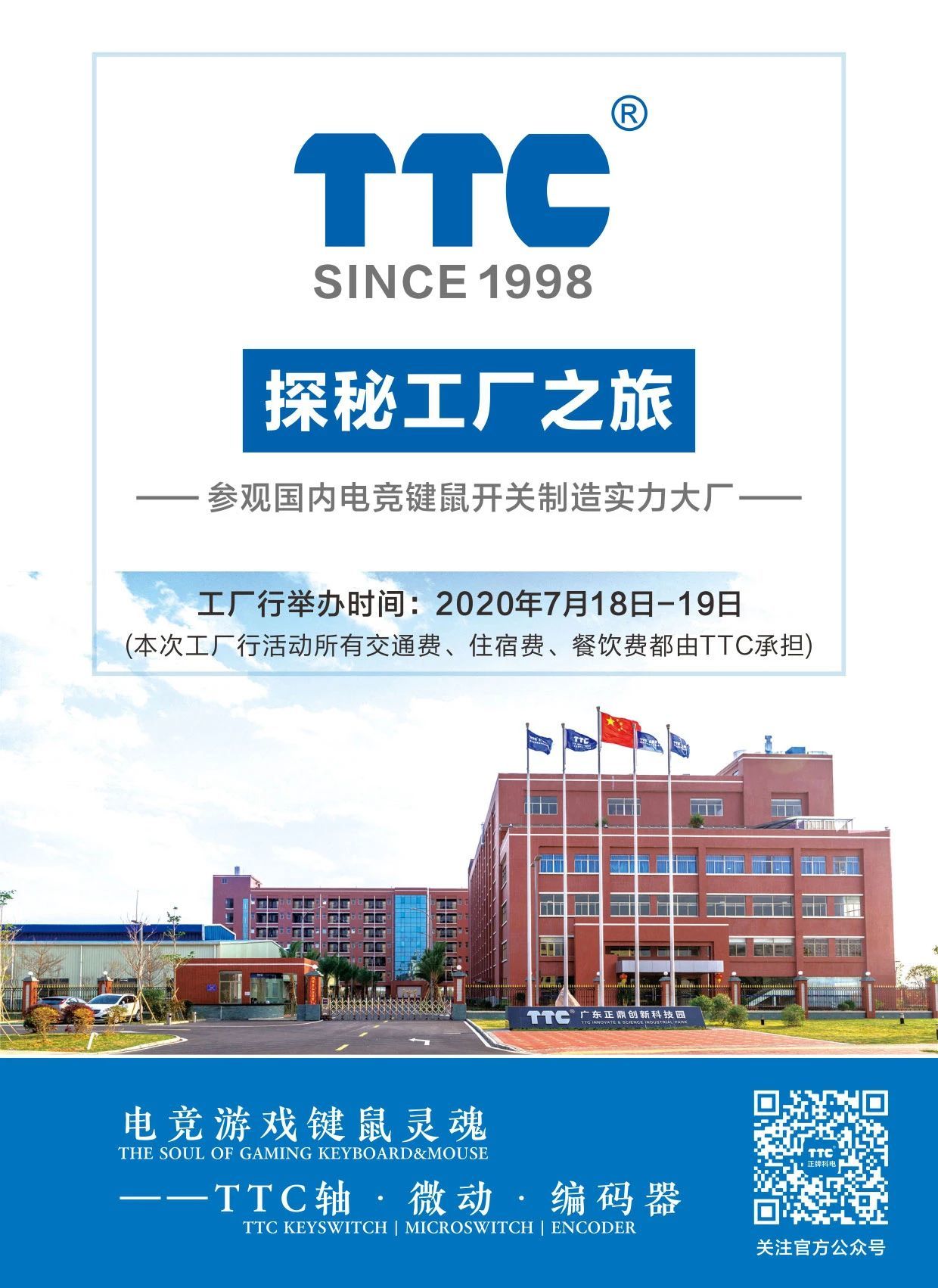 Are you a computer peripheral expert? Are you a fanatical fan of peripheral products? Do you want to experience a series of processes such as material, inspection, production, testing, and finished products, the soul of the keyboard and mouse, TTC keyswitch, micro-switch, and encoder? In order to let the majority of players, users, talents and enthusiasts have a deeper understanding of "TTC", and thank you for your continued support to us and accompany us to grow, TTC will carry out a phase of pet fan activities, in the B station and Taobao official self Each camp shop draws a fan to visit the "TTC" headquarters to witness and experience the whole process of "TTC" products from scratch.
If you want to understand the story behind "TTC", participate in this event to uncover the mystery of "TTC", and participate quickly in accordance with the rules of the event!
Activity time: July 18-19
Activity address: No. 288, Jinshi 7th Road, Xiaojinkou, Huicheng District, Huizhou City
Cost: The domestic transportation, accommodation, and catering expenses of this event will be borne by TTC
Way of participation:
Method one: Follow the official TTC Blibili account, and extract a fan in the corresponding activity post to forward the comment.
Method two: Pay attention to the official self-operated store of TTC Taobao, participate in the event on the mobile phone, then we pick a koi.
(The final interpretation right of this event belongs to TTC !)