NEWS
Professional design, development and production of digital encoder, electronic switch and high and low voltage connector
Information classification >
"Love, Hidden in Heart" 2021·TTC Factory Tour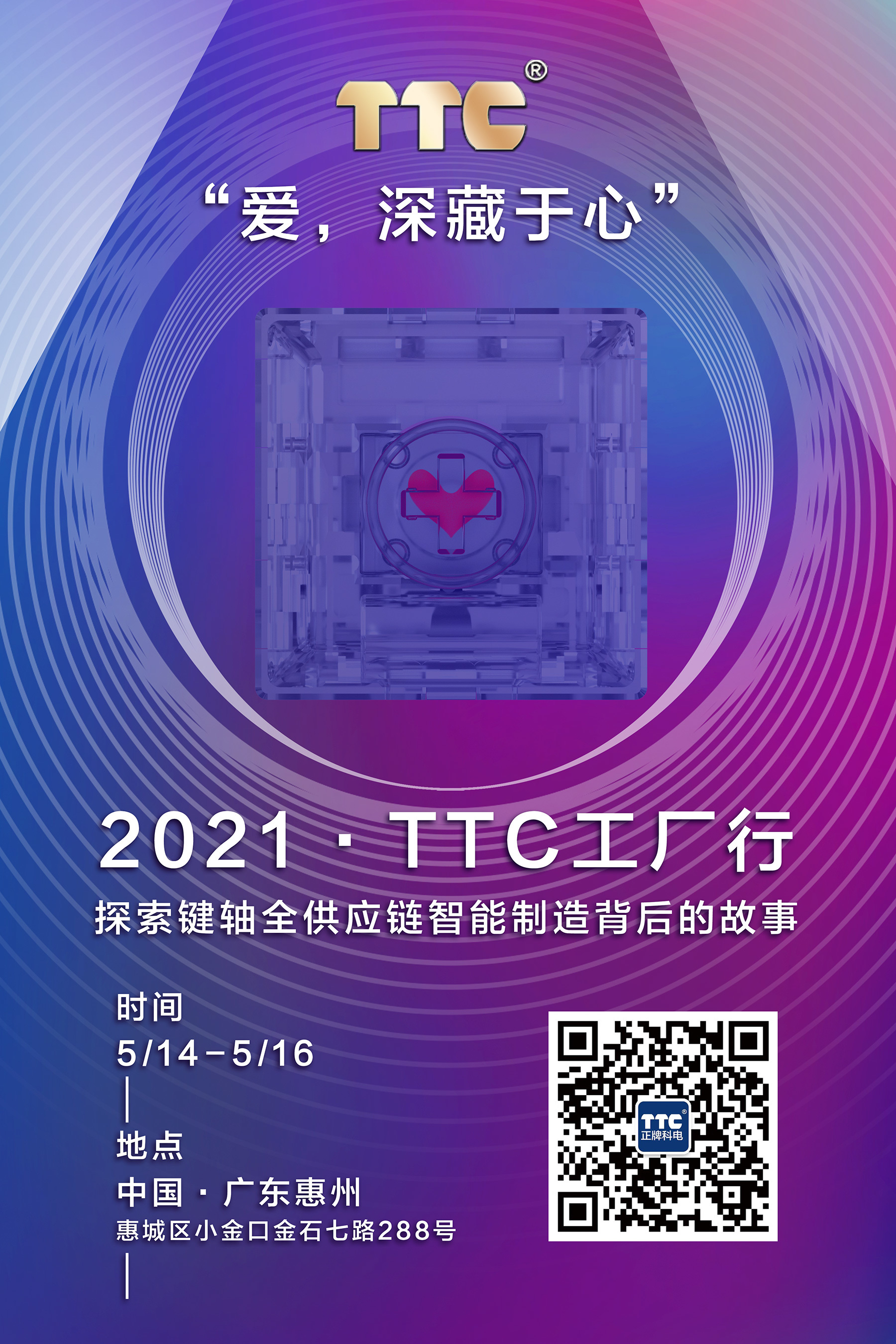 Activity Content
The TTC factory tour in this issue is divided into two parts: new product releases and a visit to the factory's upstream and downstream full supply chain intelligent manufacturing. To
Therefore, fans who participated in this factory tour can also experience the new axis that TTC will release soon (more than one).
At the same time, fun factory activities, TTC will lead fans to explore the smart manufacturing production base with the most complete shaft types and specifications in the entire industry, and can test the data of their favorite shafts in the "WTDP International Laboratory"...
The growth and development of TTC has always been inseparable from the strong support and love of the majority of players, users, experts and enthusiasts. For this reason, TTC sincerely invites you to visit, guide and exchange together, review our growth process, and look forward to the future, and witness together The first release of our mysterious new product.
This time, TTC's embrace is greatly opened to you, let us meet this summer, accompany you to unlock the most exciting factory tour, come and join us!
Lucky fans will consist of the following:
1. As of May 6, 2021, the top 2 fans in the Taobao "TTC Official Self-operated Store" purchase amount. To
2. Bilibili "TTC Zhengpai Kedian" released the news of this event, forward + comment + follow us to draw 3 fans.
3. Draw 1 fan from the Zf equipment front line.
Activity time: May 14-16
Address: No. 288, Jinshi 7th Road, Xiaojinkou, Huicheng District, Huizhou
Cost: The domestic transportation, accommodation, and catering expenses of this event will be borne by TTC
The final interpretation right of this event belongs to TTC.