NEWS
Professional design, development and production of digital encoder, electronic switch and high and low voltage connector
Information classification >
Congratulations on the grand launch of Yuemi's second generation mechanical keyboard
Recently, Yuemi launched the second generation 87 mechanical keyboard: MK01S. Continuing the simple design, and adopting a one-piece aluminum alloy body to enhance the overall texture performance. In addition to enhancing the strength of the fuselage, it also has relatively wear-resistant and corrosion-resistant characteristics. The keyboard is newly upgraded to the Type-C interface, and at the same time realizes the support of all keys without punch. When combined with Sonix 32-bit ARM master MCU, the refresh rate can reach 1000Hz, which can easily cope with fierce e-sports.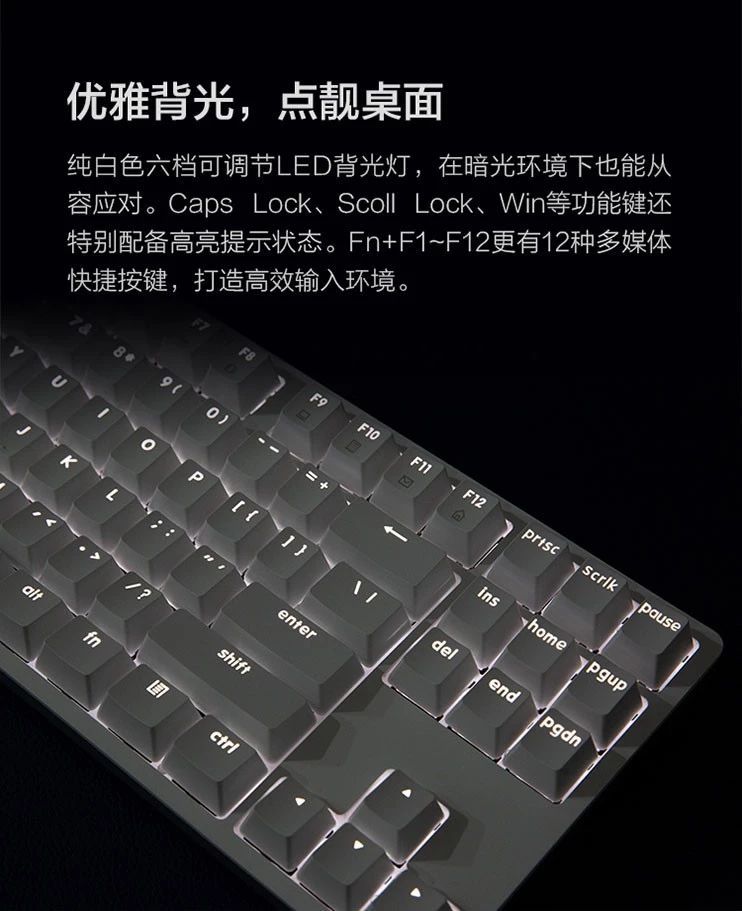 he size of the keyboard is about 358mmx128mmx31.6mm, and the weight is 940g. It is equipped with separate keys and lines, and a compact layout of 87 keys is convenient for portability. Among them, the first release is pure white color, aluminum alloy body and preset monochrome white light, matched with a set of ABS two-color injection light-transmitting keycaps, closed characters, more beautiful. Although it is an aluminum alloy body, it still has independent legs, which can increase the inclination angle of about 6° after unfolding, which is in line with the ergonomic angle and effectively relieves wrist fatigue.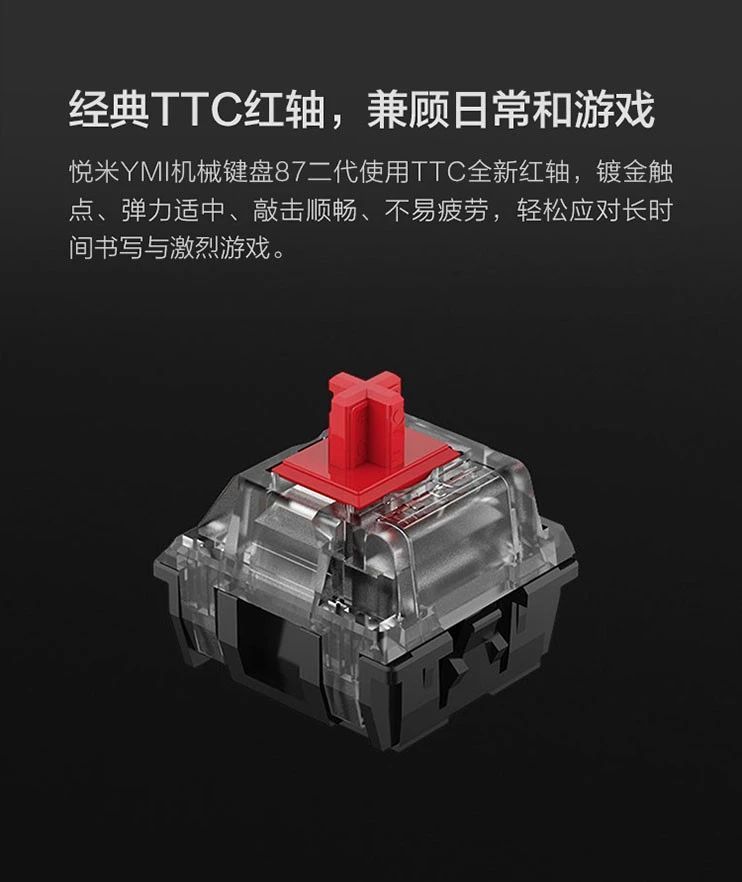 Yuemi MK01S mechanical keyboard only provides TTC red keyswitch, gold-plated contacts, moderate elasticity, not easy to fatigue during use, suitable for daily typing or intense games. The price remains unchanged at 299 yuan.