NEWS
Professional design, development and production of digital encoder, electronic switch and high and low voltage connector
Information classification >
Warm congratulations to TTC Honey keyswitch for winning the best creative keyswitch of 2021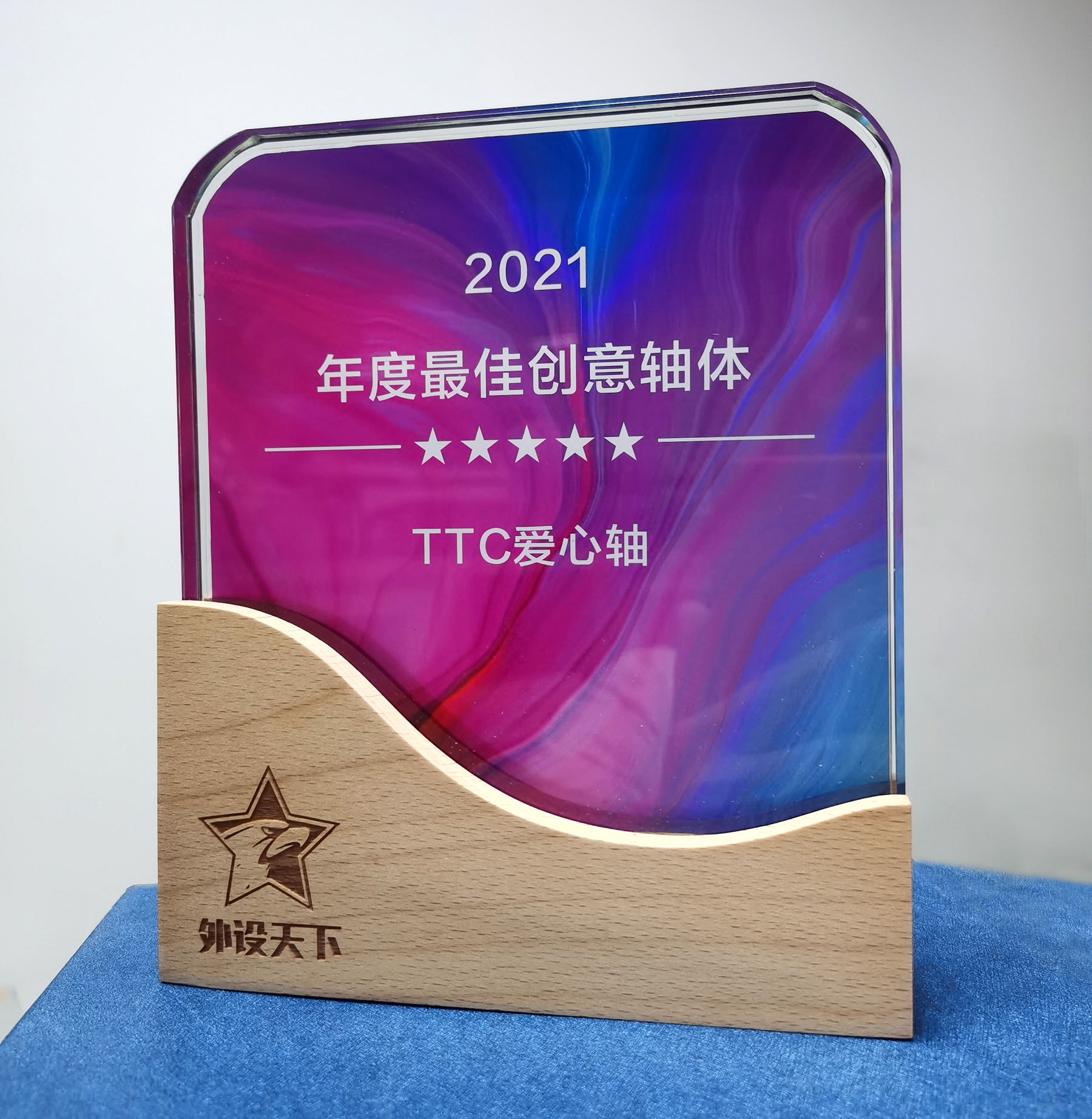 Warm congratulations to the TTC love keyswitch for being rated as the best creative keyswitch of 2021 by pcwaishe. The TTC Honey keyswitch is the first Lego-style mechanical keyswitch released on May 15, 2021. It has a unique structural design and good conductivity.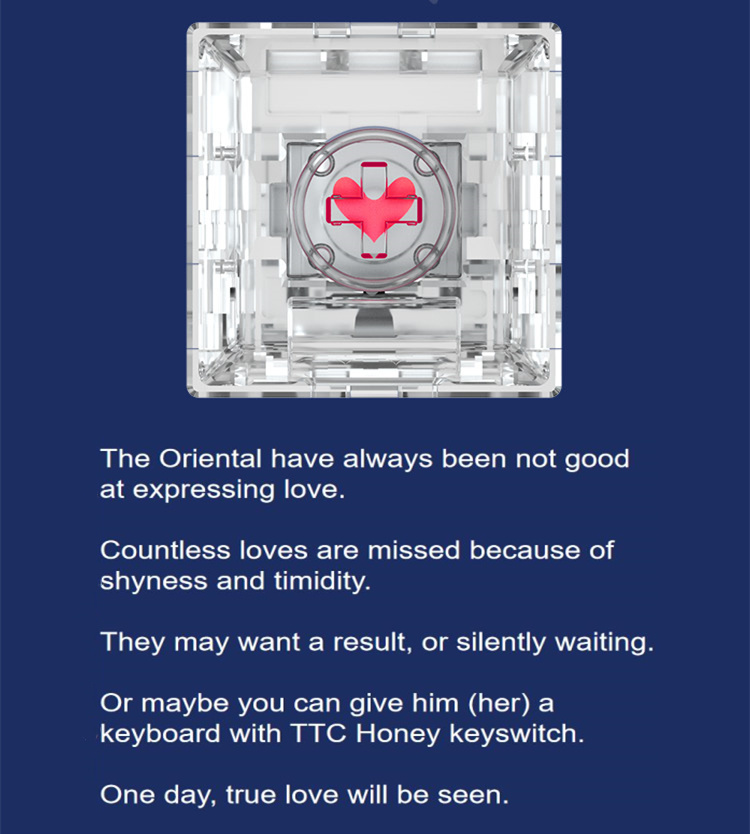 TTC Honey keyswitch is the first fully transparent mechanical keyswitch in the industry that supports mass production of keyboards and can be mass produced by wave soldering. It adopts a Lego structure and consists of 9 parts, which is 3 more parts than the conventional mechanical keyswitch. There is a heart hidden in the middle of the button, which is a metaphor for "love, deep in heart".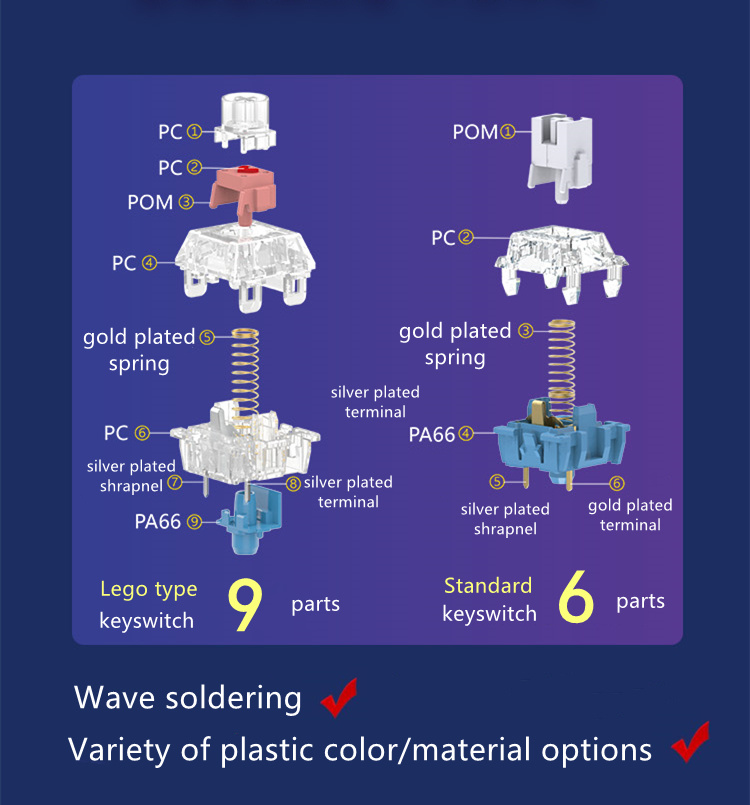 TTC Lego structure mechanical keyswitch, building block assembly structure, color and material selection, pattern totem creativity, ever-changing.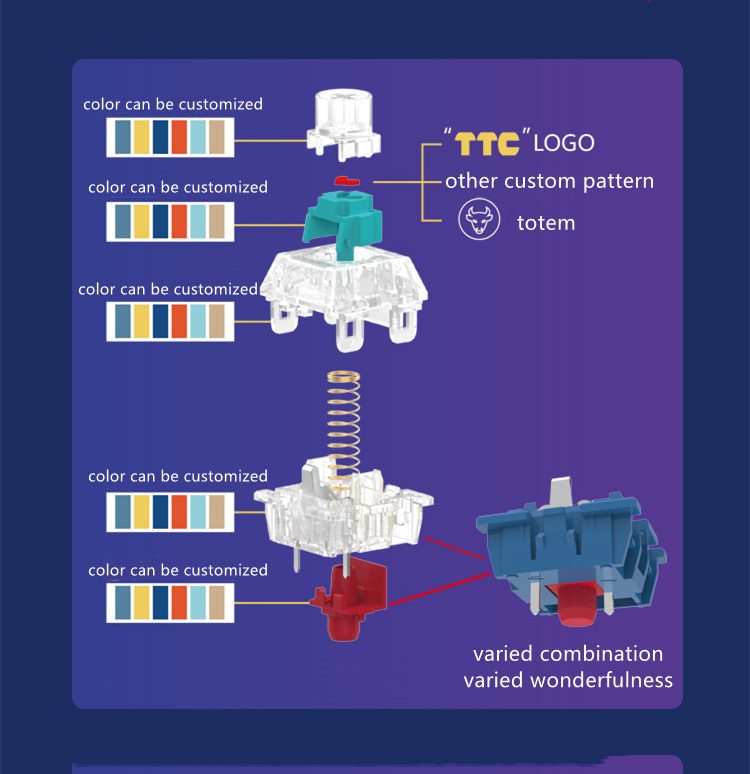 2022 Renyin Tiger Year released the second LEGO-style mechanical keyswitch TTC Tiger keyswitch, which is also the first zodiac LEGO-style mechanical keyswitch. It is a fast-trigger and fast-rebound linear flagship keyswitch.
Patent technology support, challenging the limits
The top cover of the Tiger keyswitch is composed of the head of tiger and the shell. It adopts the unique patent technology of precision mold processing, through the cross design of precision size and fine pattern of double molds, integrated molding process originality. In the only 4.5x4.8mm interval, the following requirements need to be met at the same time: An elaborately carved zodiac tiger head pattern, double mold layout processing molding,both independent and cross,and to have different materials and colors to choose.To meet this requirement,the failure rate is extremely high and the development is extremely difficult.The mold manufacturing and injection molding process of irregular tiger head pattern which made with two materials and different colors on the top cover of Tiger keyswitch can almost represent the top level of current technology.