NEWS
Professional design, development and production of digital encoder, electronic switch and high and low voltage connector
Information classification >
Purer and more transparent--TTC releases Frozen silent keyswitch V2
Purer and more transparent! On June 24, 2022, TTC officially releases the upgraded version of the official flagship keyswitch series TTC Frozen keyswitch -- TTC Frozen silent keyswitch V2.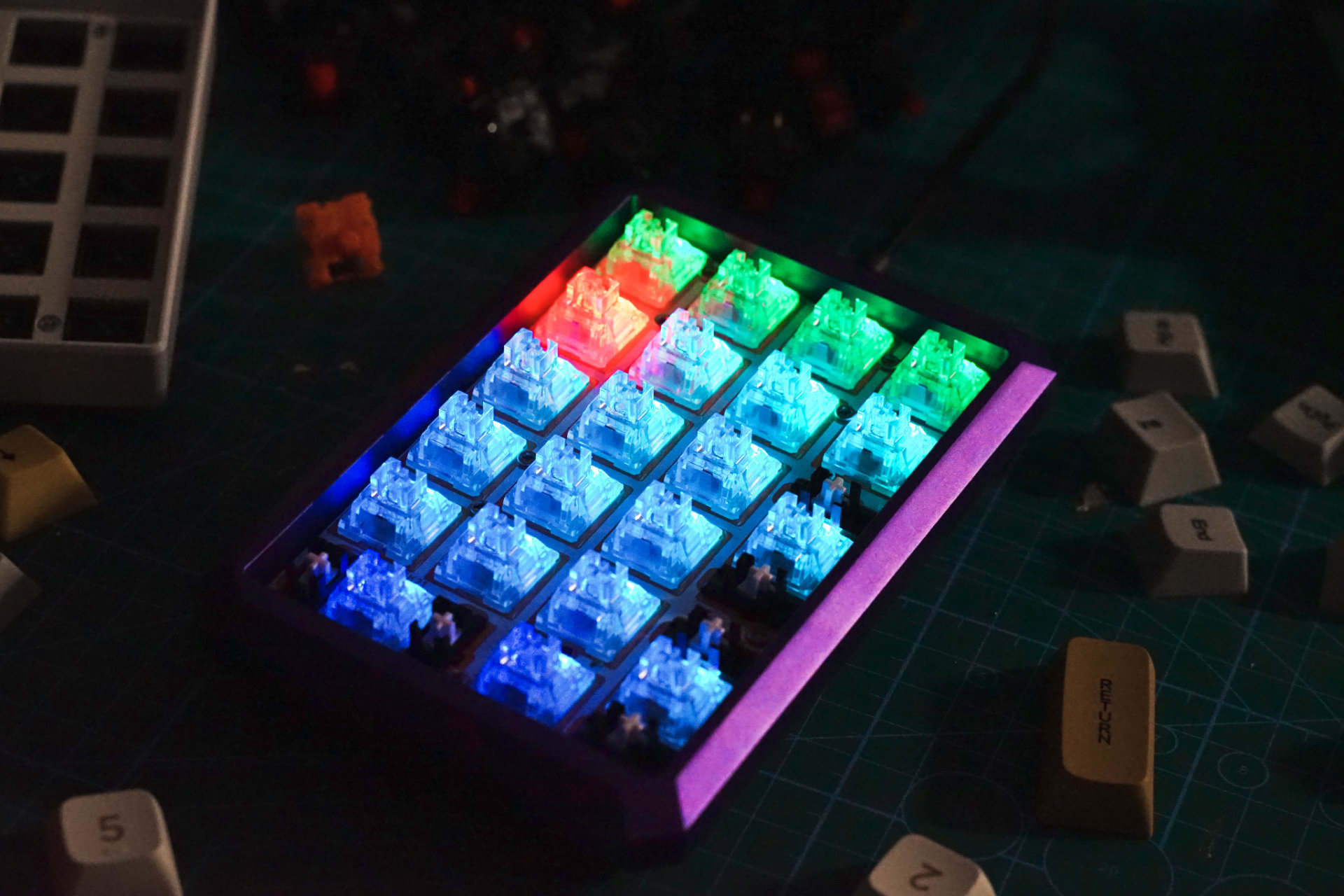 TTC Frozen silent keyswitch V2 is a light pressure linear silent keyswitch. Perfect combination of gold pink keyswitch feeling and silent effect. Key-in smoothly and more quietly.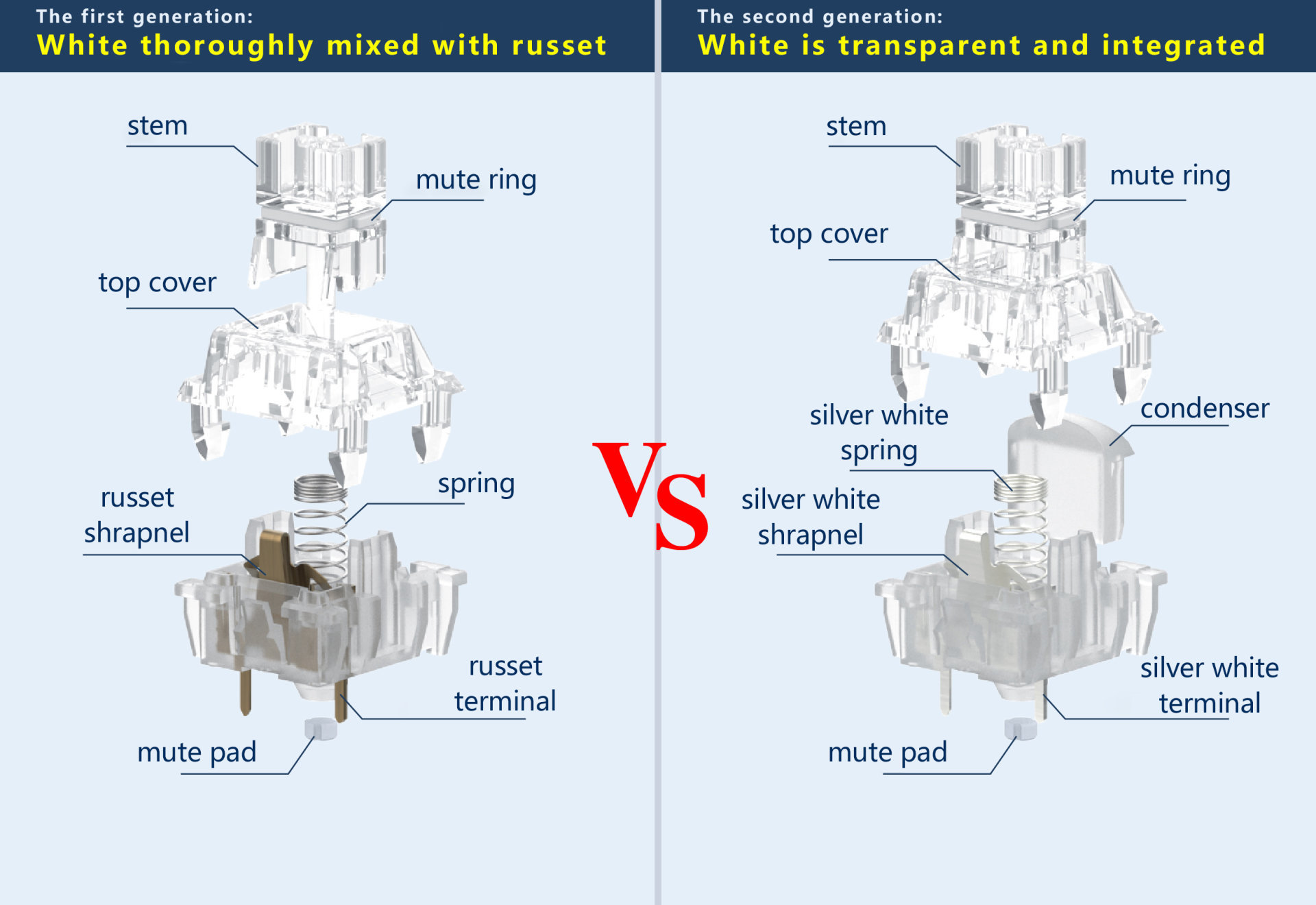 Under the condition of unchanged structure and parameters, the appearance structure of TTC frozen keyswitch V2 has the following changes:
1、Adopts the same "wear gold and silver" process as TTC honey keyswitch, adds anti-oxidation coating silver plating process on conductive terminal surface, improve keyswitch oxidation resistance and durability;
2、TTC condenser module is added to enhance light guiding and brighten 60%;
3、Spring added silver plating process.
The stem was upgraded from the original PC material to more wear-resistant, lower dynamic friction coefficient of the new transparent material.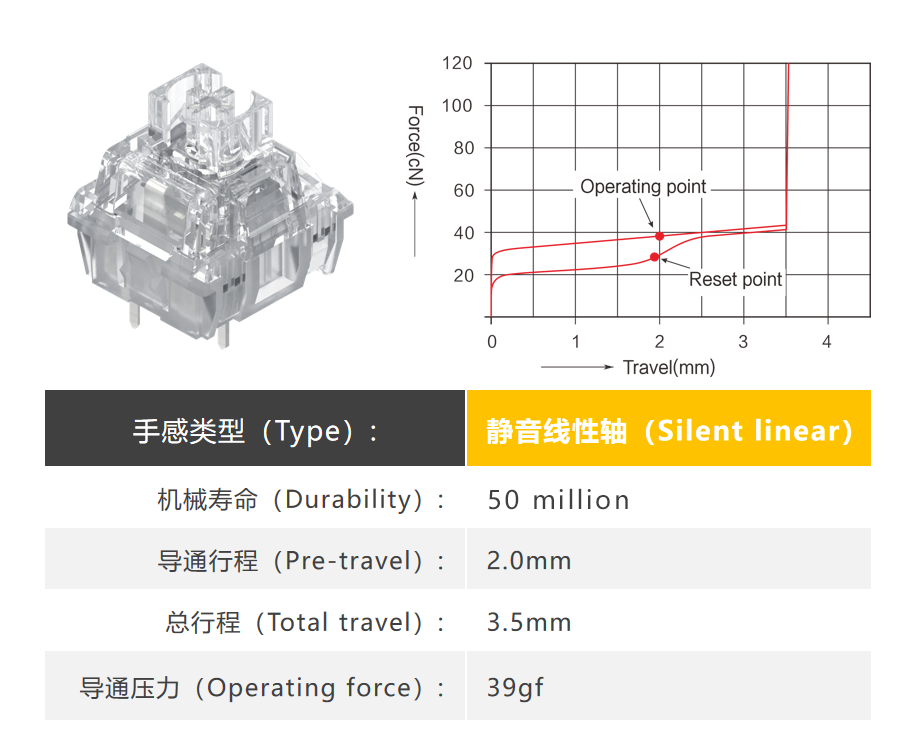 Perfect combination of feeling and silent effect.
TTC silent keyswitch adopts double insurance silent structure design, the stem and the top cover, base impact section independent silent noise reduction, impact contact large area, small elastic deformation, obvious silent effect, key-in smoothly and more quietly.

Increase quantity without increase price! TTC Frozen silent keyswitch V2 officially launched on June 24th!