NEWS
Professional design, development and production of digital encoder, electronic switch and high and low voltage connector
Information classification >
2019 Taipei International Computer Show TTC's new product release: mechanical low axis keyboard switch
During the 2019 Taipei Computer Show, TTC's genuine Kedian released a mechanical low-axis keyboard switch with a total stroke of 3.2mm, which has a service life of up to 50 million times and is compatible with most keycaps on the market. It is the first to introduce a stable and comfortable red shaft and a green shaft with a crisp sound. The tea shaft and black shaft will be provided later.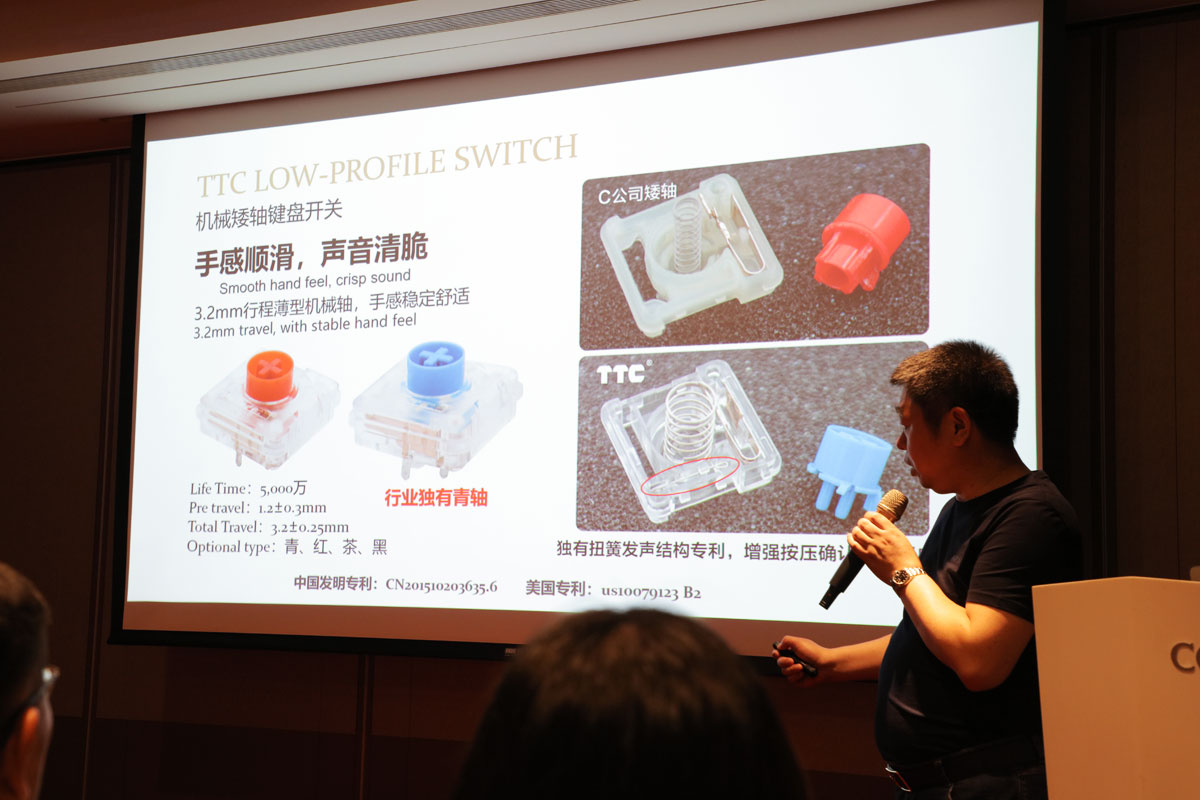 At the same time, it also released an ultra-thin mechanical shaft with a total height of 5.3mm with a scissor foot structure, which is in the same line as the standard shaft body. There are green, red and black shafts available, which are especially suitable for use in notebook computers.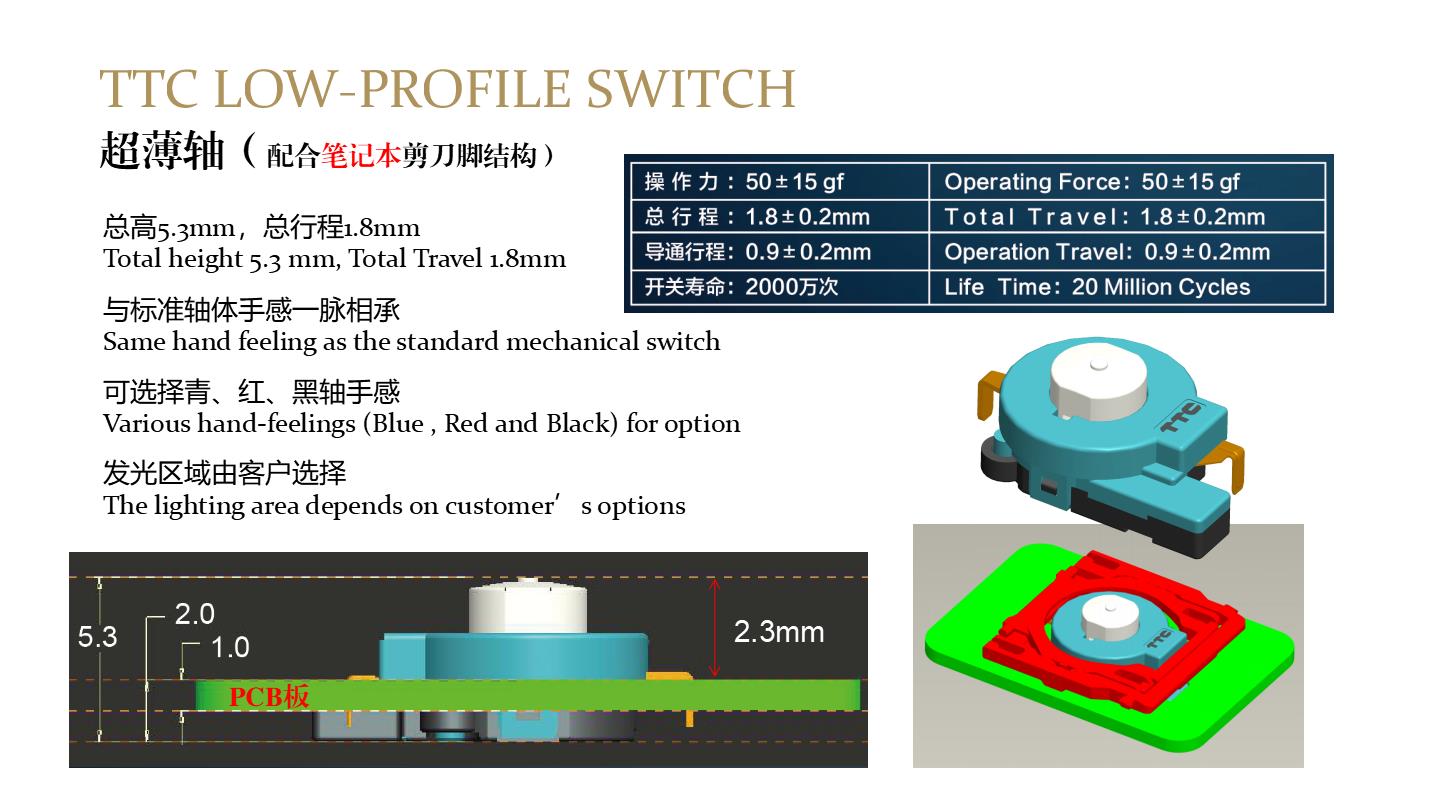 As the mechanical keyboard enters the public's field of vision, especially for gaming game players, almost everyone has a mechanical keyboard. Because the mechanical axis can never be thinner and lighter, and at the same time have a good user experience, the mechanical axis can never be set on a notebook computer, or even a thin and portable desktop mechanical keyboard.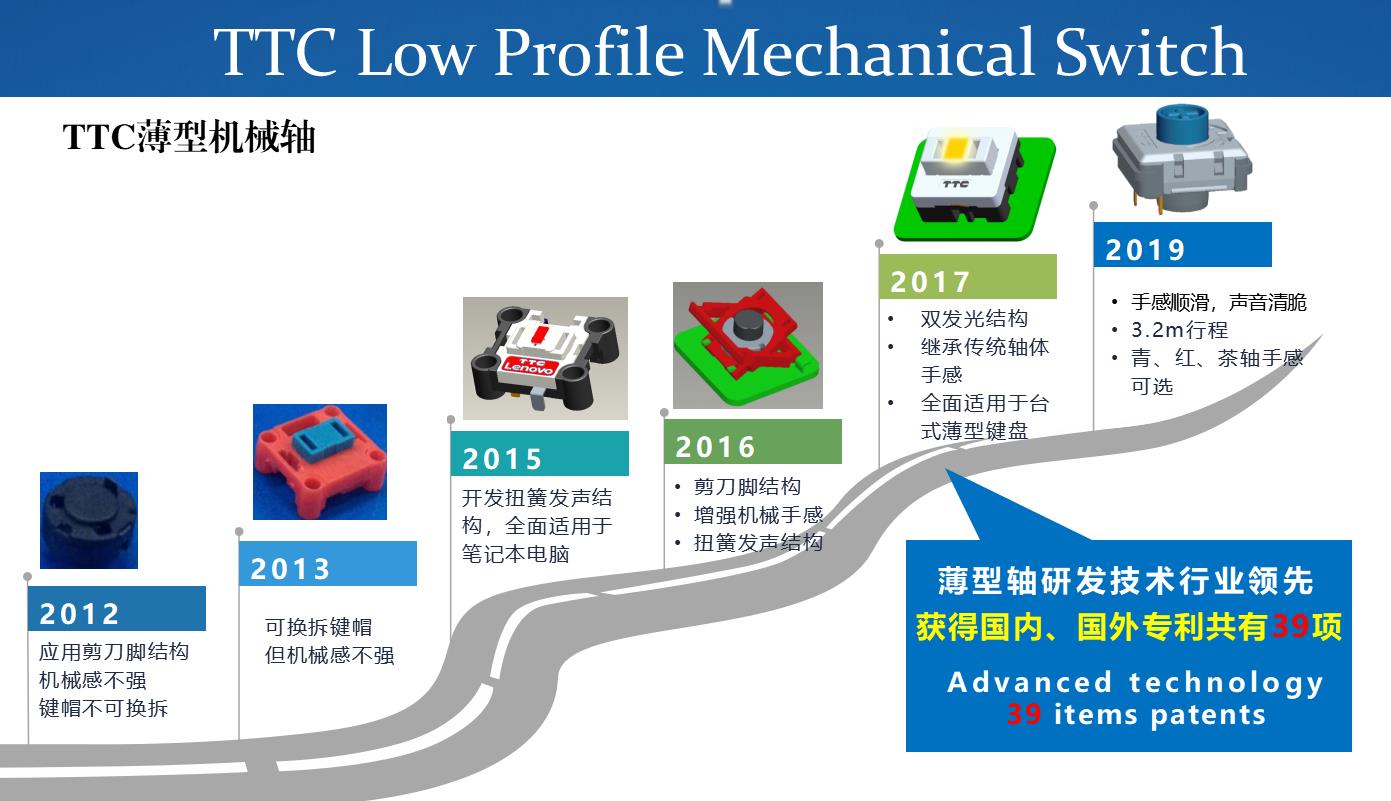 Since 2012, TTC Zhengpai Kedian has invested a lot of research and development funds every year to realize the thinness of the mechanical shaft while having a good feel and hearing.
From the earliest generation of ultra-thin mechanical axis with scissor foot structure to the development of the world's first ultra-thin mechanical axis for notebook computers, it took TTC three years.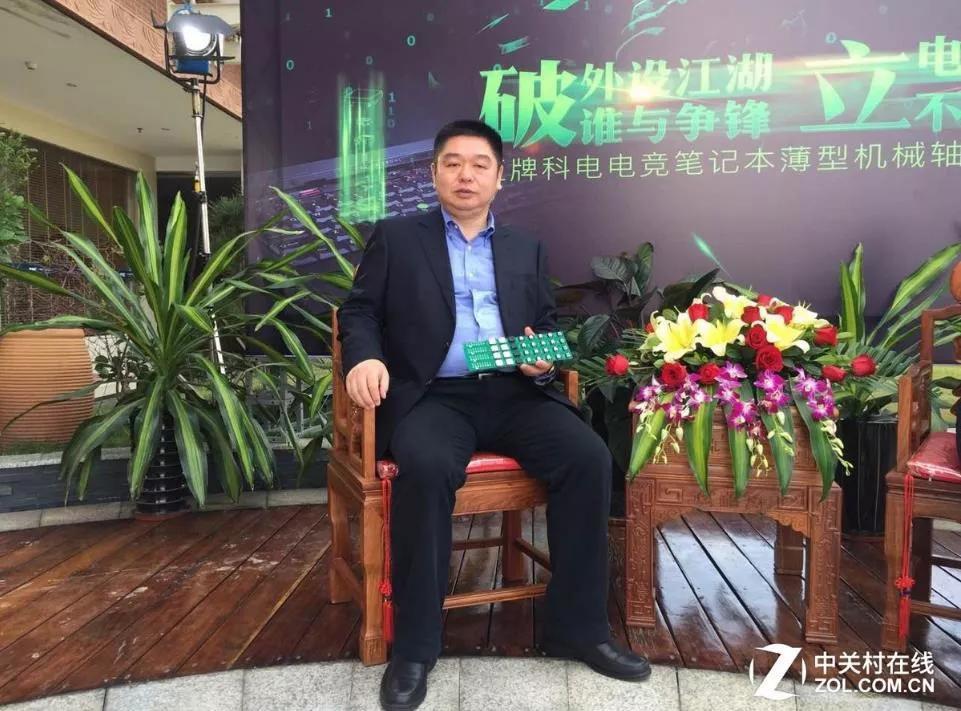 In 2015, TTC Zhengpai Kedian innovatively designed a thin keyboard switch with a torsion spring sound device, and applied for a domestic invention patent and an international invention patent (Chinese invention patent: CN201510203635.6 US patent: us10079123 B2).
This thin keyboard switch was adopted by Lenovo and mounted on the Lenovo Savior Y900 gaming notebook. It was grandly released at the 2016 CES International Exhibition in Las Vegas, USA, and won the CES 2016 Best Game Device Award and Best Best Product Award.
At the 2019 Taipei Computer Show, the mechanical low shaft and ultra-thin shaft released by TTC Zhengpai Kedian use torsion spring sound devices, which realizes the light and thin mechanical shaft, and has a good feel and hearing. It can be applied to thin mechanical keyboards and On the laptop.
TTC Zhengpai Kedian leads the industry in the technological innovation and R&D strength of thin mechanical shafts, and has applied for 39 domestic and international patents for thin mechanical shafts.