NEWS
Professional design, development and production of digital encoder, electronic switch and high and low voltage connector
Information classification >
TTC won Honeywell 2020 Special Contribution Award
In June 2021, Honeywell, the transnational company with leading position in international aerospace and diversified technology, selected 2020 excellent suppliers from thousands of its SPS suppliers. TTC won the 2020 Special Contribution Award for its strong innovative and technical strength, and stable & reliable quality assurance.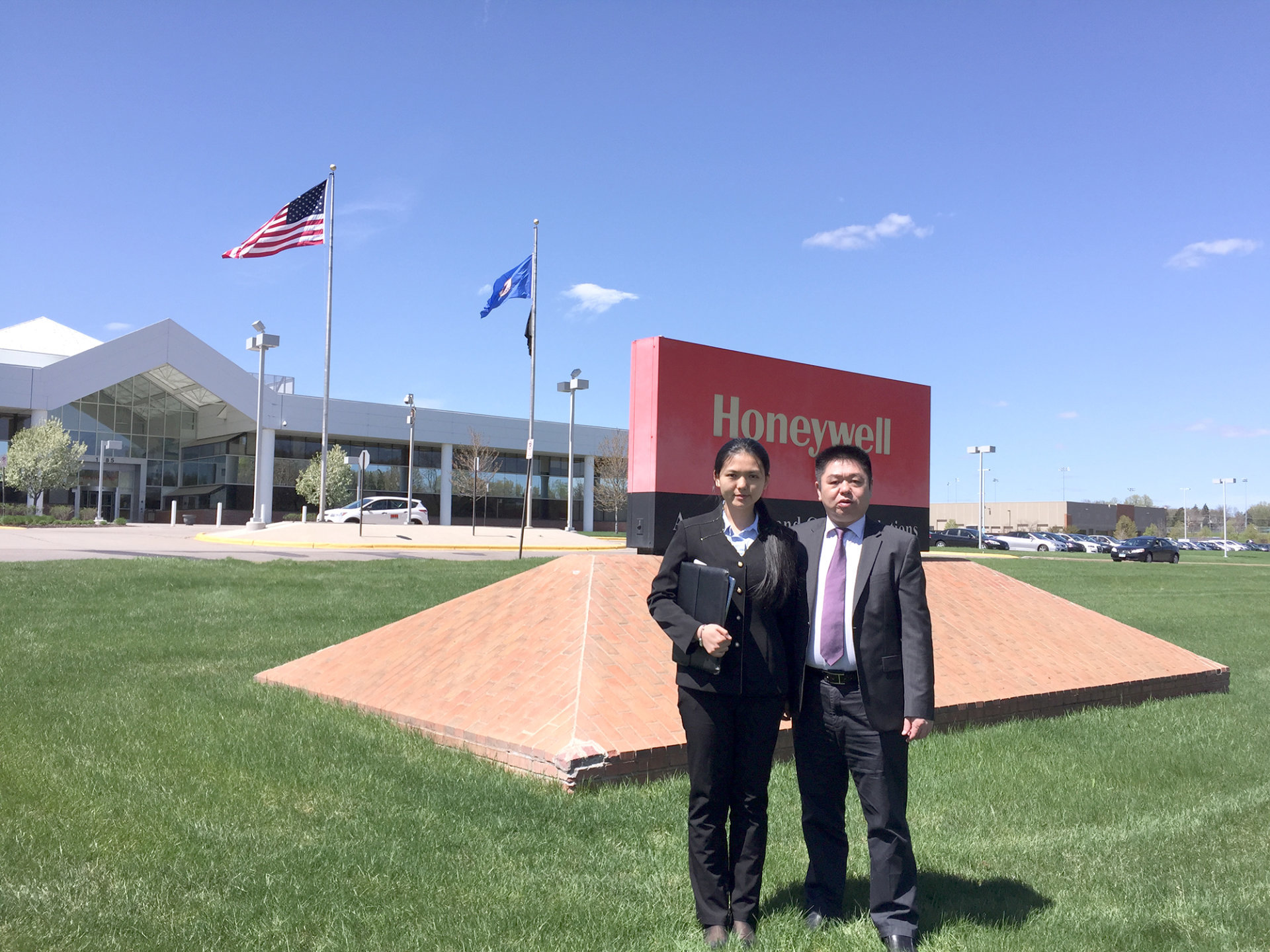 TTC General Manager Mr. Yu Zhengming and TTC US office General Manager Ms. Yu Jiaying
About Honeywell:
Honeywell International is a high-tech multinational enterprise with annual turnover over 30 billion US dollars. It is in the leading position in aerospace, diversified technology and manufacturing. Founded in 1885, the company history is more than 100 years. Its headquarter is located in Morris, New Jersey, USA. The company has 116,000 employees in more than 100 countries and regions around the world. In 2017 Fortune 500 list, Honeywell ranked 73rd.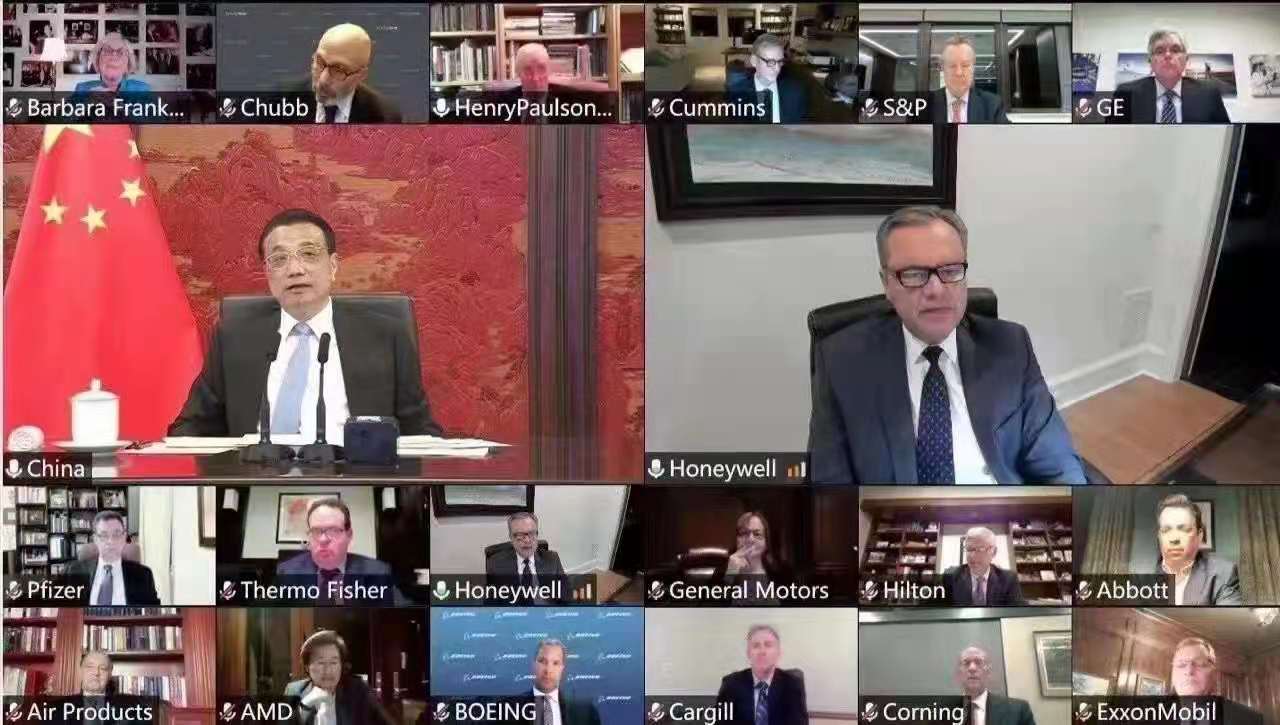 On April 13, 2021, Premier Li Keqiang attended a video dialogue with us business leaders including US-China Business Council and over 20 well-known American multinational companies.Honeywell CEO Darius took part in the dialogue.
As the world's first inventor of autopilot and century aerospace enterprise, Honeywell products can be found on almost all commercial, defense and space shuttles around the world.
Honeywell's history in China can be traced back to 1935, when it opened its first Distribution Agency in Shanghai. When US President Nixon visited China in 1973, Honeywell was invited to act as one of the top ten field elites in the delegation to promote mutual business exchanges.
Honeywell also helped to make the longest journey in human history possible. On July 20, 1969, Human beings steeped on the surface of the moon for 1st time. Honeywell's system, display and engine controller helped the Apollo 11 rocket to complete this great journey, and since then has participated in every manned spaceflight of the United States, including the construction of the international space station.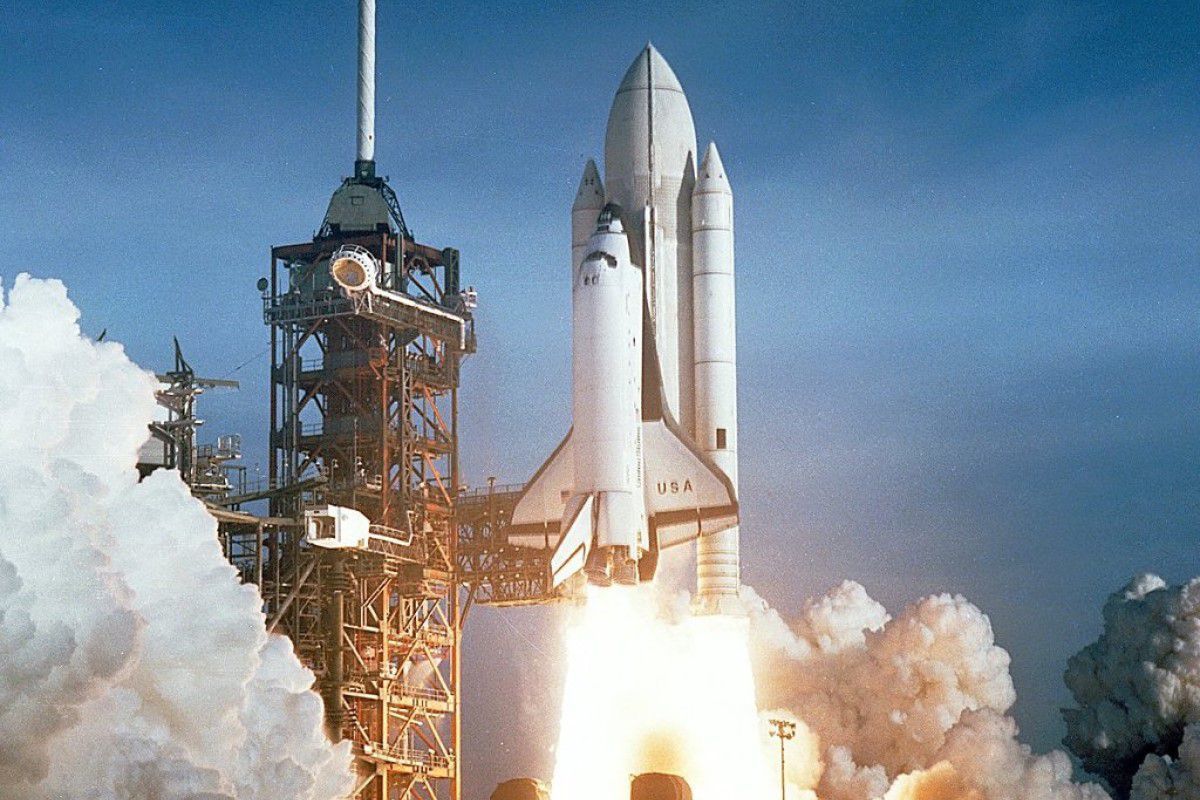 Apollo 11 is the fifth manned spaceflight mission in NASA's Apollo program and the first moon landing mission.
On May 5, 2017, the 1st China large airliner C919 did the trial flight test successfully. In this project, Honeywell is deeply involved in product development, supporting services and software solutions. Honeywell's auxiliary power system, wheel and brake, navigation technology and flight control technology support China's first homemade large airliner.
Honeywell SPS group provides more than 50,000 products, including some of TTC OEM products.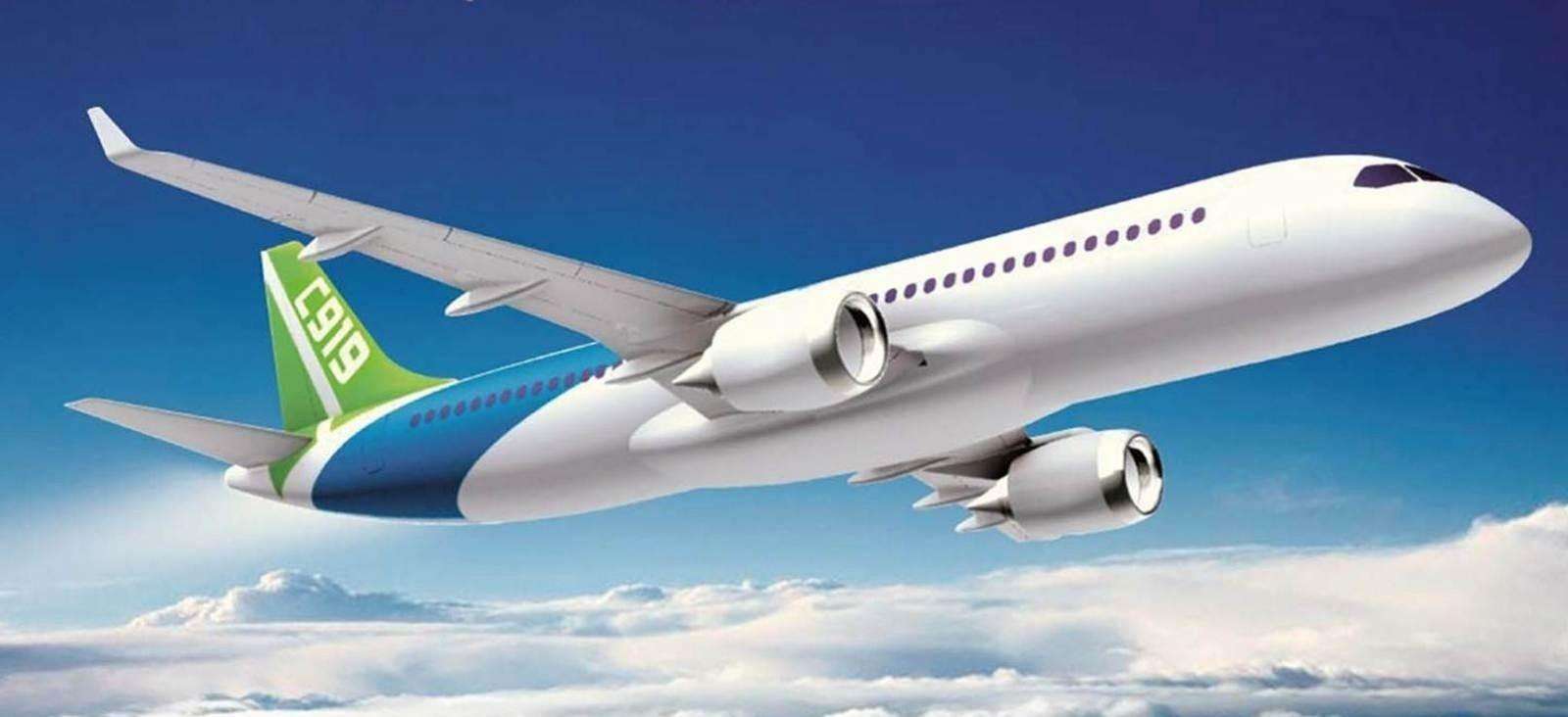 The C919 airliner is China first mainline civil aircraft developed together with international enterprises as per latest international airworthiness standards.
This kind of switch was originally developed to support American aircraft in World War II, and its progress in packaging and operation control has further expanded its application in intelligent manufacturing, automation, industrial equipment, etc. in the past 70 years.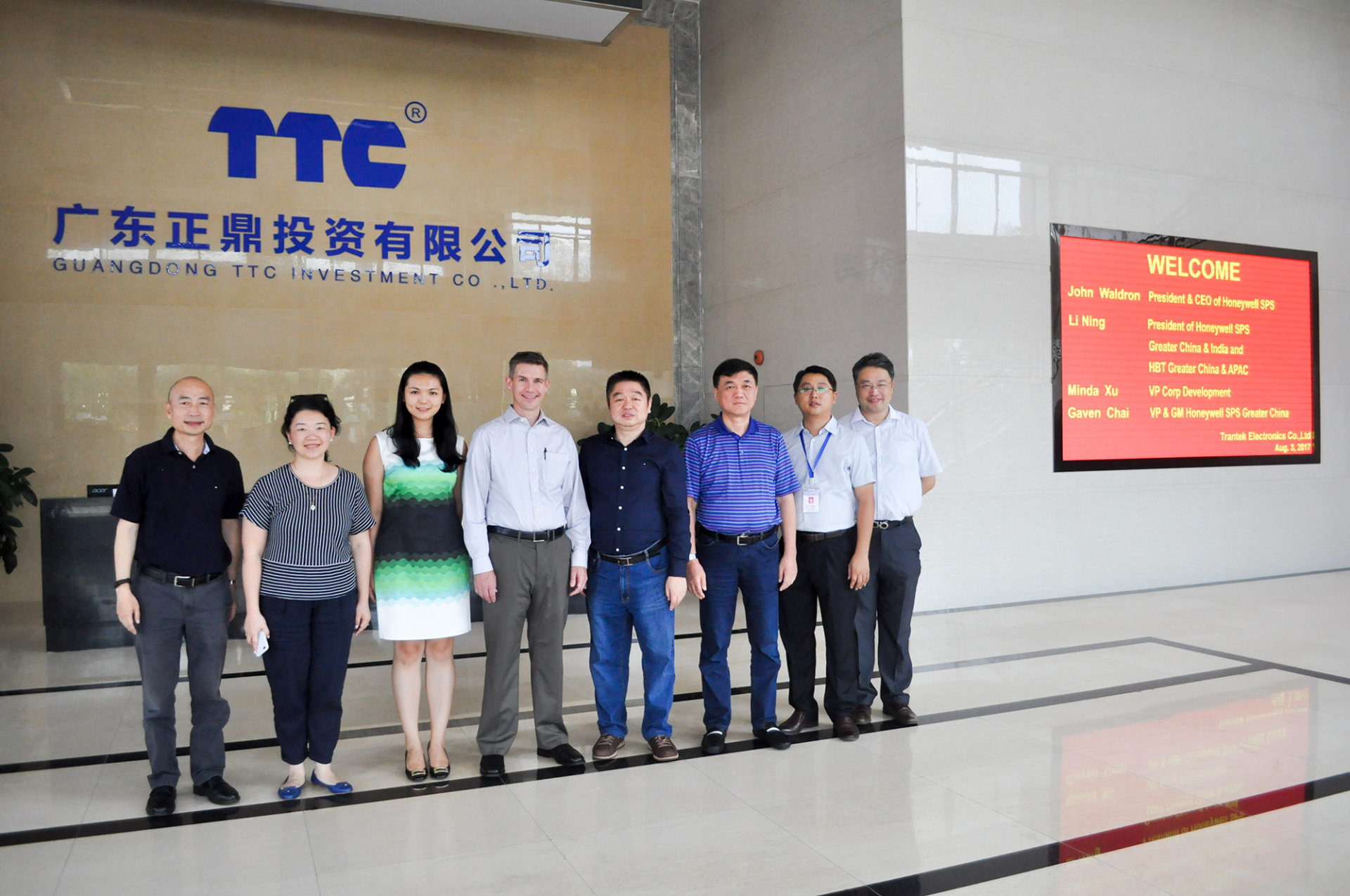 Fourth from the left: John Waldron, President and CEO of Honeywell SPS Group
First from the left: Mr. Gaven Chai, President of Honeywell SPS Group Greater China
Fifth from the left: Mr. Yu Zhengming, General Manager of TTC
Since 2012, TTC has developed all-round strategic cooperation with Honeywell to design and manufacture a variety of high-quality and reliable electronic products including micro switch, explosion-proof switch, waterproof switch and connector products. It is the core preferred partner of Honeywell.