NEWS
Professional design, development and production of digital encoder, electronic switch and high and low voltage connector
Information classification >
The Ph.D.delegation from UK visited TTC
On the morning of November 8, 2017,7 Ph.Ds from UK visited TTC, TTC president Zhengming Yu warmly received them.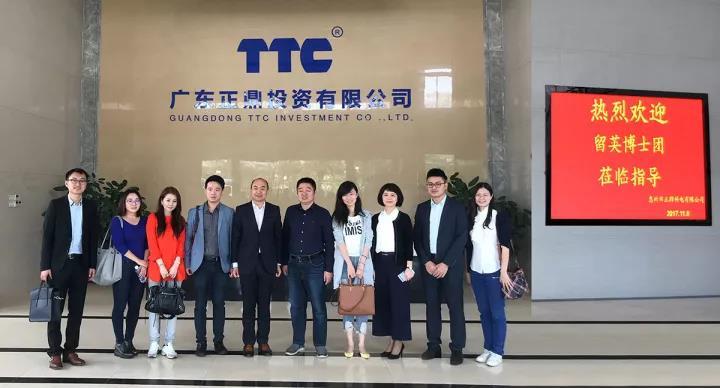 President Zhengming Yu introduced the location of TTC factory and company development. He expressed that he is very satisfied with Huizhou economic development environment,comparing to neighboring cities ZhongShan,HeYuan,QingYuan and etc, development of Huizhou is set to remain a explosive force. Under this favorable surrounding environment, President Zhengming Yu express his desire for top oversea talents can settle down in HuiZhou and join in TTC.
Afterwards, the doctoral delegation was led by the staff to visit TTC product exhibition hall and international laboratory, they carefully listened the introduction and communicated with TTC staff.
The staff introduced technology product from TTC for the doctoral delegation
The doctoral delegation vistiting TTC international lab