NEWS
Professional design, development and production of digital encoder, electronic switch and high and low voltage connector
Information classification >
Happy birthday! Warm wishes to you at TTC
In March, TTC park is full of green, fragrant grass, and the breath of spring.
At 7pm on March 30th, a happy party - TTC first quarter Staff birthday party is being held.
TTC adheres to the corporate culture concept of happy work and artistic life, and staff birthday party is a traditional project of TTC corporate culture activities, which has been loved by the majority of staff and become a happy base for staff from all departments to get together and exchange feelings.
In addition to all kinds of gourmet food prepared in the party scene, exciting lucky draw and exciting games, so that the scene of the colleagues called. All kinds of beautiful and practical gifts prepared for the on-site lottery and games almost made every colleague on the spot to the podium, harvesting a little lucky in spring.
Many colleagues have come to the stage, with their best programs, to send the most sincere blessing. A colleague from Anhui province couldn't conceal his excitement after being encouraged to perform a song: "It's my first time to stand on stage and sing in front of such a large audience. I thought I would fail, but I did. Thanks to the company for providing this stage. Thank you for your applause and encouragement!"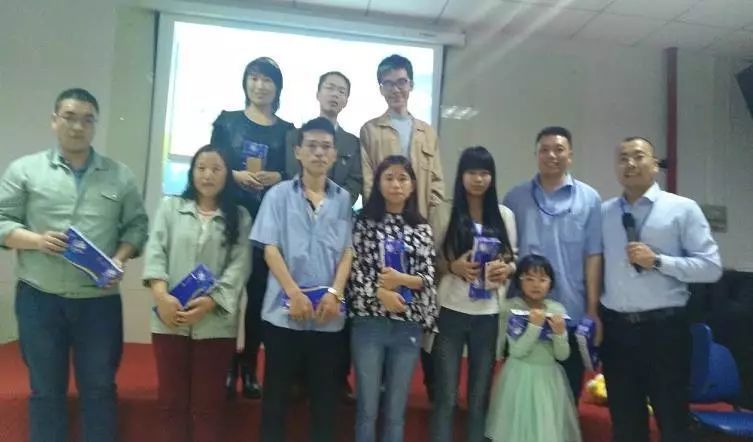 In the "you guess than I guess" game, the performers funny action, funny expression from time to time attracted the audience laughter; In the reserved program -- playing the stool, there was a great deal of excitement. Everyone came on the stage, running around the stool with dynamic music, and the cheerful atmosphere rippling on everyone's face.
Accompanied by warm birthday song, candlelight, wishing sound, everyone holding a piece of cake, enjoy this happy sweet time......