NEWS
Professional design, development and production of digital encoder, electronic switch and high and low voltage connector
Information classification >
To promote learning through competition and improve professional knowledge level -- TTC holds knowledge competition
Following the product knowledge assessment, TTC has once again set off a wave of learning. On the evening of March 28th, TTC Lecture Hall. They split into small groups and stared at the big screen in undivided agreement, the atmosphere of the scene filled with tension. "Are you sure?" "Sure! "Ten points for a correct answer!" "And then the audience burst into cheers.
Six departments from the first business Division, second business Division, third business Division, fifth business Division, sixth business Division and functional department of TTC participated in the knowledge war. The competition covers a wide range of products, technology, quality, system, marketing and other aspects of knowledge.
The competition questions are divided into four parts: required answer, rush answer, risk rush answer and audience rush answer. In the required section, all teams responded as quickly and accurately as possible within the required time, with a hit rate of almost 100 percent, demonstrating solid professional knowledge. In the increasingly difficult and risky part of the rush to answer questions, in addition to having a more comprehensive knowledge reserve, but also need a bit of luck, because six teams at the same time rush to answer, the intensity of the competition can be expected, so there are scenes at the beginning of the article.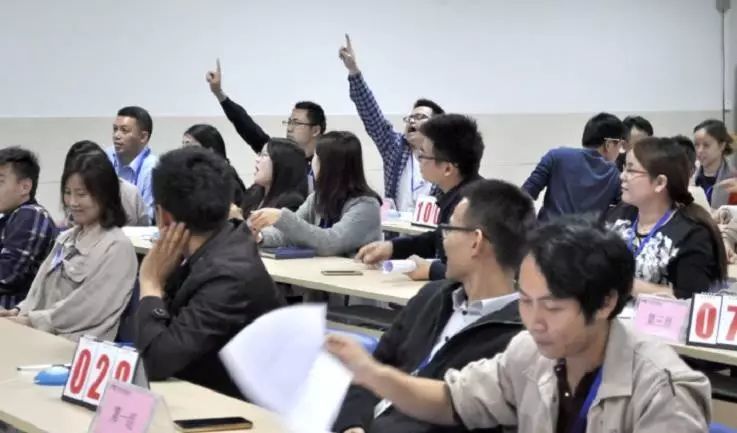 Know how and know why. In order to let each participant and audience accurately understand each question and knowledge point, the competition site is equipped with senior technical and management experts as guests, after each question, no matter right or wrong, guests will give detailed answers and comments on the topic. Accurate and professional description, popular and vivid explanation, let the contestants and the audience benefit a lot.
Rich professional knowledge, positive competition mentality, each team to go all out, every question will fight. Both after the correct answer of the high-five to celebrate, but also after the failure of the answer to sigh, and because of the early answer foul was deducted points of the loss.
It is worth mentioning that this product knowledge competition has joined the new version of the automotive industry quality management system IATF16949. Thanks to the TTC's continuous updating and popularization of system management knowledge, it also did not frustrate the participating teams.
n the end, the second business Department won the third place with 60 points, the functional department won the second place with 100 points, and the first place belonged to the third business Department, which won by an absolute advantage of 200 points.
We expect to provide good support and promotion for the company management by holding more knowledge assessment and knowledge competition.