NEWS
Professional design, development and production of digital encoder, electronic switch and high and low voltage connector
Information classification >
Invest in new projects and expand into new areas -Honeywell team visits TTC again
Spring returns the earth qianshan green, happy to the world everything new. From February 23 to 24, 2017, just two weeks after the Chinese Lunar New Year, TTC welcomed the senior team of global product operation, global product research and development and global strategic procurement from Honeywell, a multinational company leading in the world aerospace diversified technology, to TTC for field visit and business cooperation negotiation. Company chairman Yu Zhengming attached great importance to the visit of Honeywell (Honeywell) executives and accompanied them throughout the visit.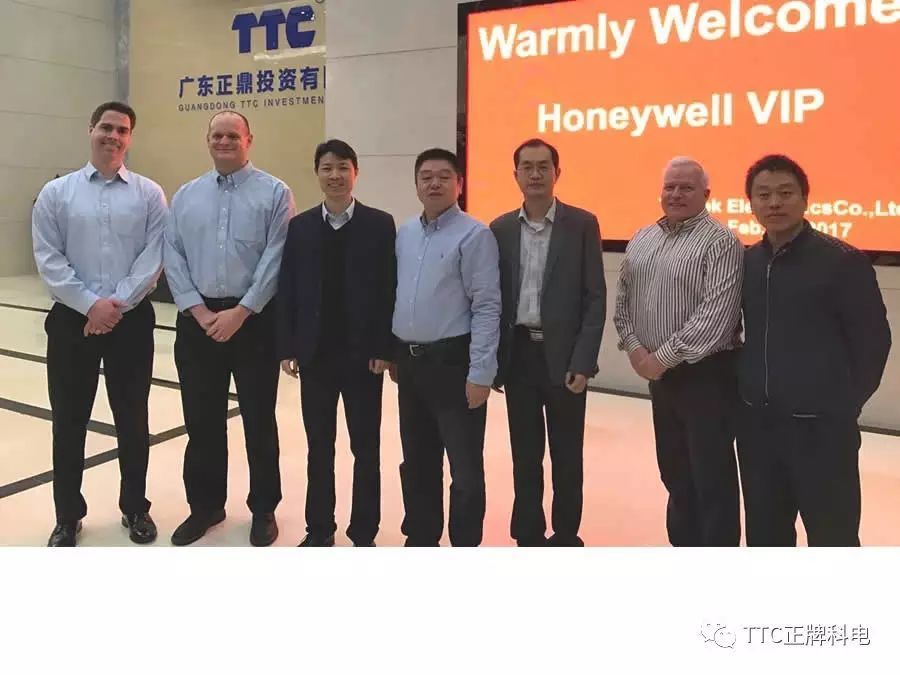 TTC chairman Yu Zhengming with Honeywell executives
TTC and Honeywell have been working together for five years. In the process of cooperation, TTC's professional management, strong technology and excellent product quality have been unanimously recognized by Honeywell. Adhering to the high trust of TTC product quality, Honeywell's visit aims to have a deeper understanding of TTC's strength and negotiate more investment cooperation in new fields and new projects.
Honeywell executives led the visitors to visit the company's exhibition hall, international laboratory, automated production workshop and other areas, introduced in detail the company's production process and application of connectors, micro switches and encoders and other products, and gave detailed answers to all kinds of questions raised by customers. We show our good working environment, scientific production process, strict quality control, positive working atmosphere and high level automation equipment to our customers.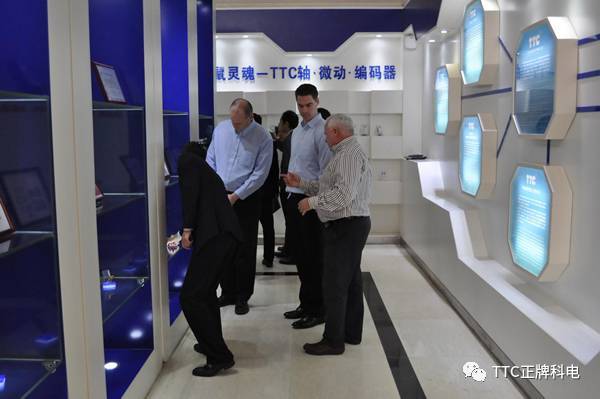 TTC escorts will demonstrate the company's new products in detail
After the visit, Honeywell highly appreciated the strength and scale of the company in all aspects, and discussed in depth the new projects such as the world's first innovative energy vehicle 1000V/500A high-voltage connector products, sensors and controllers launched by TTC. We hope to expand cooperation with TTC again through these new projects and promote common development!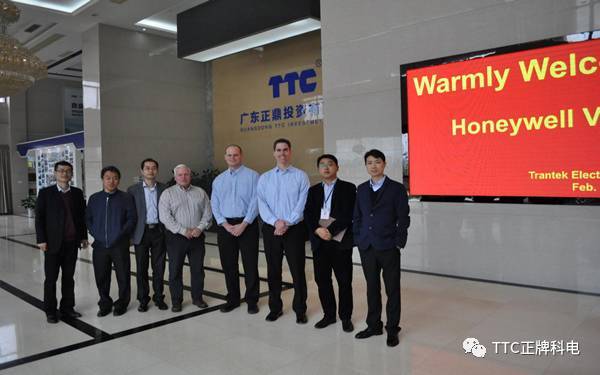 TTC executives took a photo with visiting Honeywell executives