NEWS
Professional design, development and production of digital encoder, electronic switch and high and low voltage connector
Information classification >
TTC Gold Micro --24K gold quality, presented at Hong Kong International Electronics Show
TTC was invited to participate in the annual Hong Kong Spring Electronics Show held at the Hong Kong Convention and Exhibition Centre.Hong Kong International Electronics Fair is the largest electronics fair in Asia hosted by the Hong Kong Trade Development Council. Leading companies from over 30 countries participated in this fair.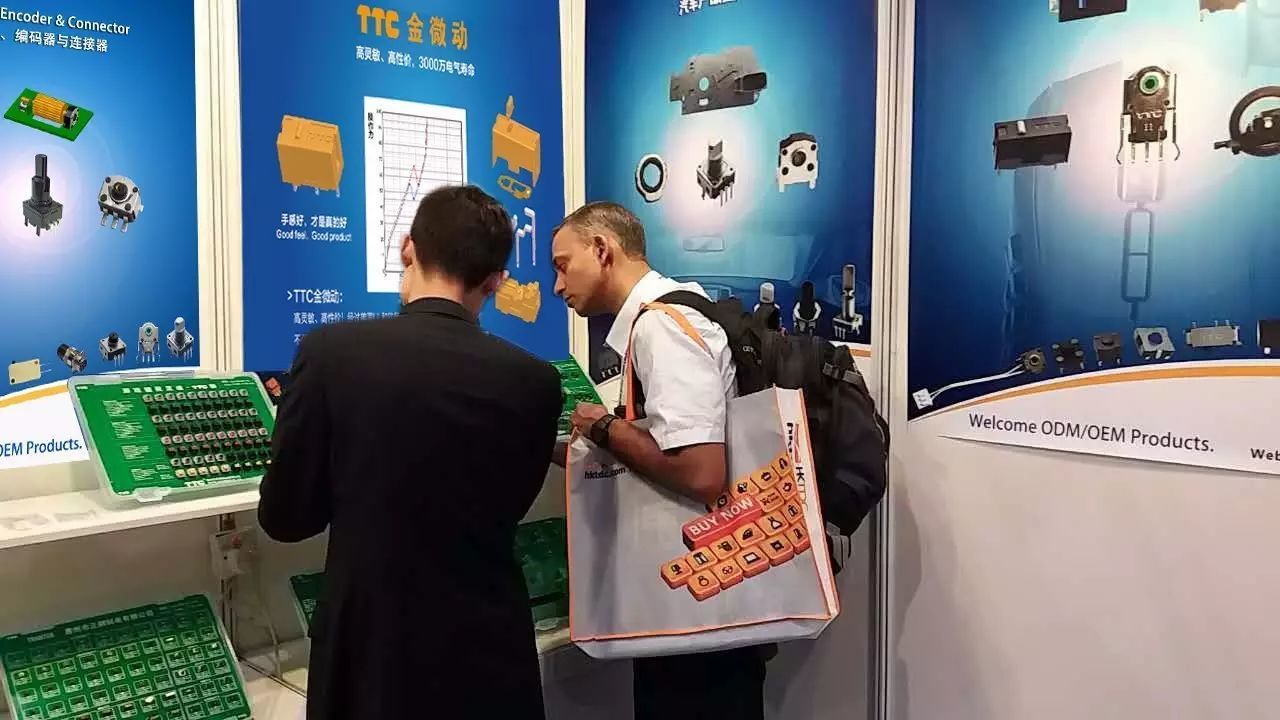 Sales representatives explain TTC products to customers
TTC gold micro with 30,000,000 life cycles presented at HongKong International Electronics Show
TTC gold micro has pass test by UL and ECEN, not only for 30,000,000 cycles mechanical life but also for 30,000,000 cycles electrical life, it is with high sensitivity, high cost performance, great stability and reliabiltiy. TTC gold micro has been favored by many famous brand, it is used for what specific products, we will make known later, pls pay close attention to!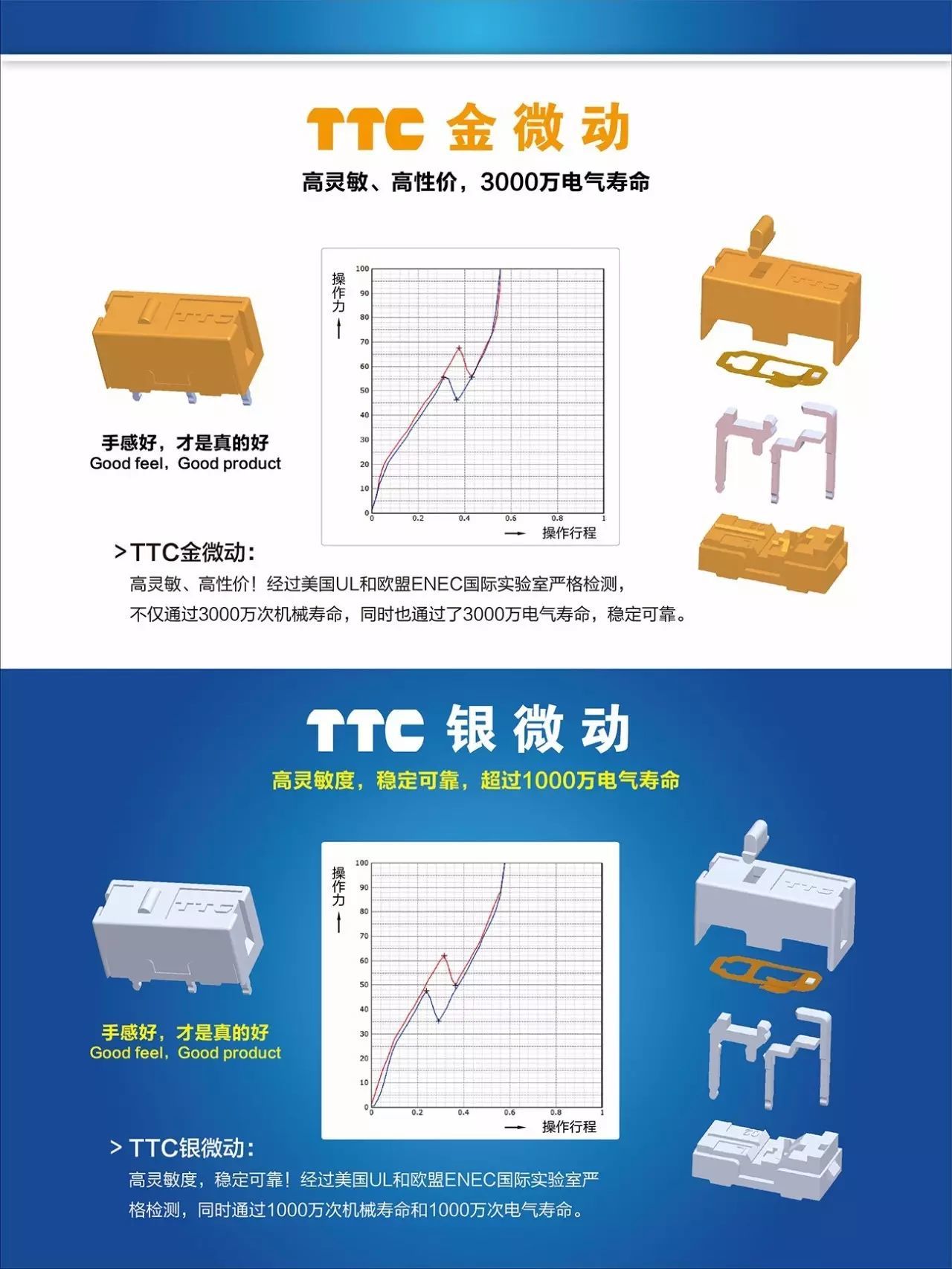 Recently TTC attended CES 2017 which was held at Las Vegas, stunning audiences with our 4 major products. Probably TTC is just known as "side key king" by many users. Actually we are far more than that, we bring our new product--TTC micro gold to this HK Electronics Show. TTC is focus on design and innovation, rarely show ourselves on international stage, just like our parnters said "good product, why not publicize it", so here we are!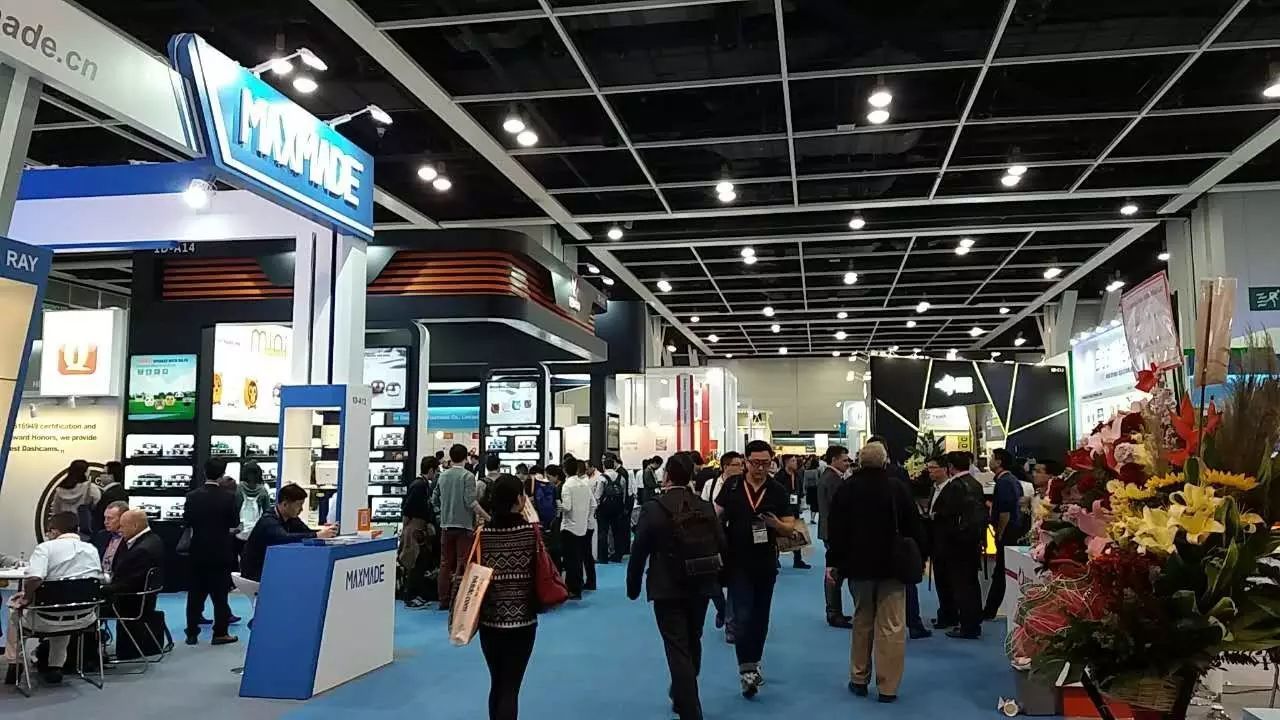 The exhibition is full of people