NEWS
Professional design, development and production of digital encoder, electronic switch and high and low voltage connector
Information classification >
Roccat led the German R&D team to visit TTC in the New Year
On March 8, 2017, the general manager of Roccat, a well-known German peripherals brand, visited TTC again with the German R&D team after half a year. Over the years, Ice Leopard has developed deep cooperation with THE TTC on several projects, and its senior team has visited the TTC several times. The general manager of Ice Leopard said that since the cooperation, TTC's excellent product quality and profound research and development technology ability have completely changed his view of "made in China". Based on the good performance of TTC in the past, this visit is specially arranged to launch all-round strategic cooperation with TTC in more fields.
Roccat has always been highly praised by the majority of fans for its second to none technological innovation and beautiful and comfortable products. The pursuit of Roccat coincides with TTC's strong independent research and development and design capabilities.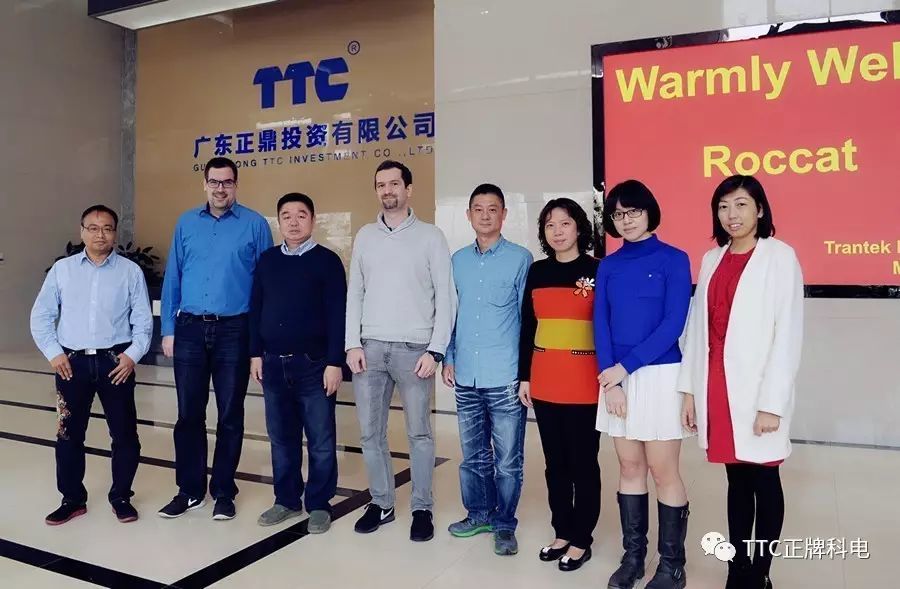 TTC General Manager Yu Zhengming and Roccat General manager group
TTC General Manager Mr. Yu Zhengming accompanied TTC development team to visit the company's product exhibition hall, international test center and automated production test workshop. The team highly praise the company's good working environment, scientific production process, strict quality control, high level of automation equipment, TTC quality concept of "product quality control at the source" strongly agree.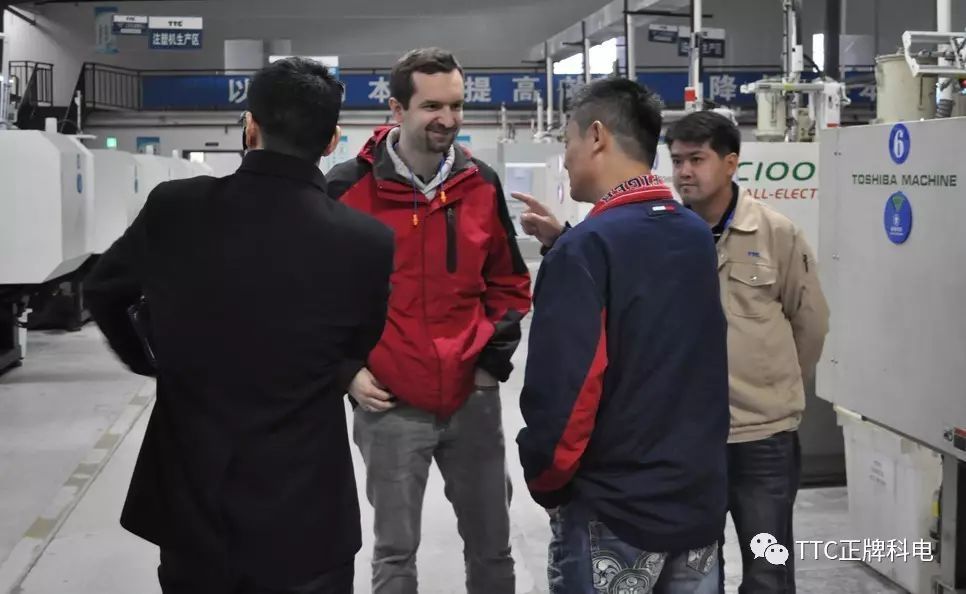 Roccat researchers and TTC researchers technical discussion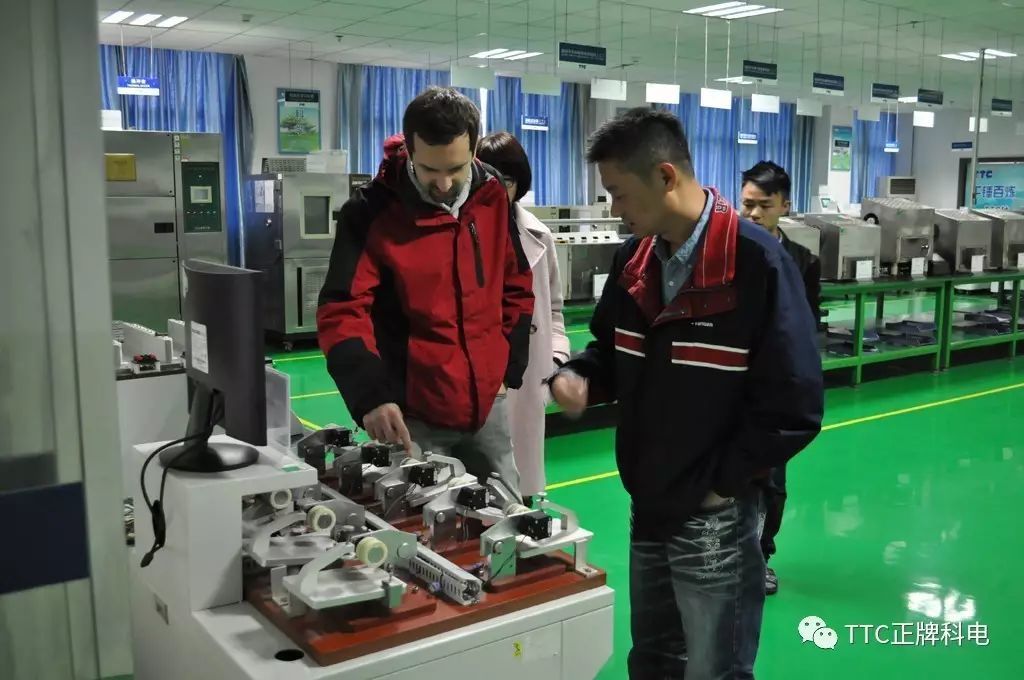 Visit the International Laboratory testing Center
Visit TTC product exhibition hall
During the conference, TTC introduced and showed a number of recent new product research and development results to the guests, and had a warm discussion and demonstration on the future product development direction and technology. The two sides discussed the cooperation of several projects during the trip, and the meeting time was extended again and again. Finally, Their general manager went out of his way to share the European media's high opinion of the TTC keyswitch.
Mr. Yu thanked the guests for their sharing and support to TTC. General Manager also said that he had gained a lot from the visit and was full of confidence. The two sides concluded the visit by shaking hands in a pleasant atmosphere.