NEWS
Professional design, development and production of digital encoder, electronic switch and high and low voltage connector
Information classification >
E-sports Keyboard mouse gold partner - TTC gold keyswitch TTC gold micro switch
On April 17, 2017, the Olympic Council of Asia (OCA) and Alisports jointly announced that "e-sports has become an official sport of the 19th Asian Games in 2022". This e-sports project into the global regional traditional sports events, for all love e-sports games and professional e-sports people, is undoubtedly an exciting good news. The booming development of e-sports industry also means that e-sports peripherals will usher in a new wave of upgrade and change.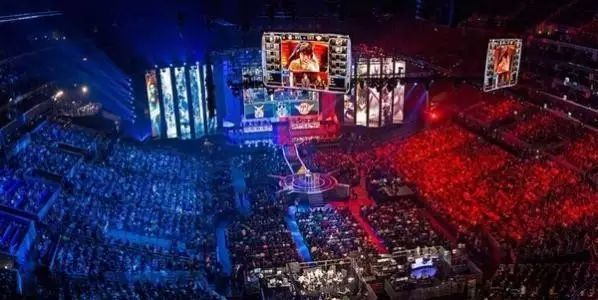 With the advent of the era of big e-sports, more and more quasi-professional players are starting to shine in the field. In order to have good results in the game, the ordinary players soon out of bronze on the peak of life. In addition to basic training, you also need a stable set of weapons in hand - the e-sports game keyboard and mouse.
Mechanical keyboard because of the variety of shaft body, different feel experience and can be highly customized, a variety of RGB cool light color characteristics, so that more and more users love.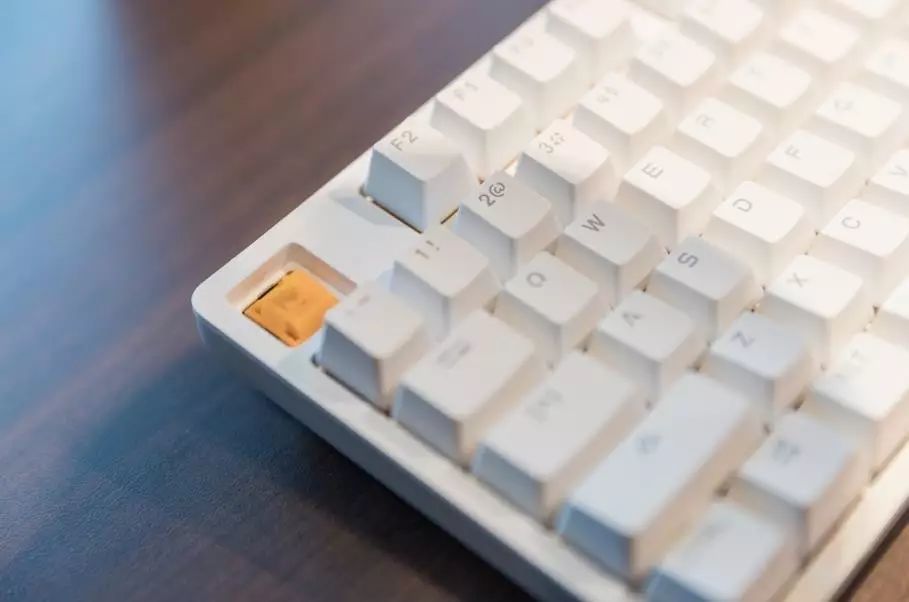 As one of the most important parts of mechanical keyboard, mechanical shaft switch is an important factor that directly affects the user's choice of keyboard brand. A good mechanical shaft body needs to have these characteristics:
1, feel not only comfortable, and feel consistency is good, feel preservation period should be long;
2, the key signal feedback is agile, no double click, combo situation;
3, corrosion resistance, wear resistance, long life, to meet the increasingly fierce demand for e-sports games operation.

Mouse, the problem of the most is double click, double click, key failure. And all sorts of reasons are caused by the mouse button under the micro switch, so the life of the micro switch, largely determines the life of the mouse.
The popularity of e-sports games, resulting in the use of mouse button is very high, therefore, the micro switch life requirements are becoming higher and higher, especially in the Internet cafe, the boss is afraid that the most headache is the mouse is more and more unused. At present, the quality of micro movement on the market is uneven, although the button life is different, some are known as 20 million, some are known as 30 million, and some are even as high as 50 million, really pass? After using for a period of time, the button appears double click, combo, service life is also impossible to speak of.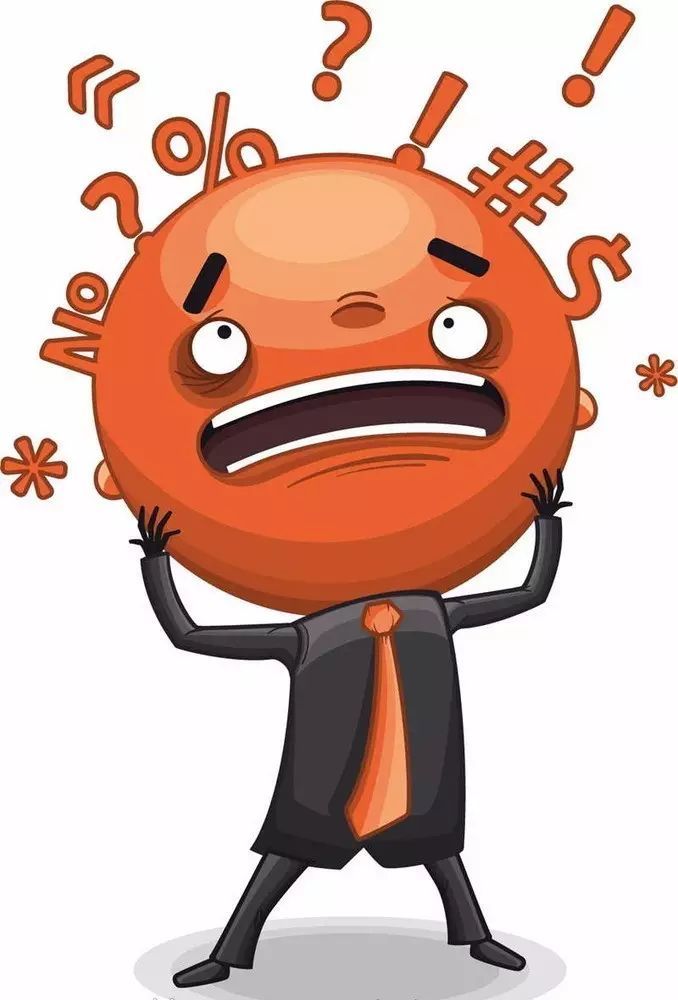 TTC has a group of professional experience more than 10 years of research and development team, with advanced technology and production concept makes THE TTC switch industry quickly reached the international leading level. On May 31, 2017, TTC held "TTC 2017 VIP Taipei Meeting" for the first time in Taiwan, and officially launched "TTC Gold Keyswitch" and "TTC Gold Micro Switch". This is a great blessing for e-sports fans.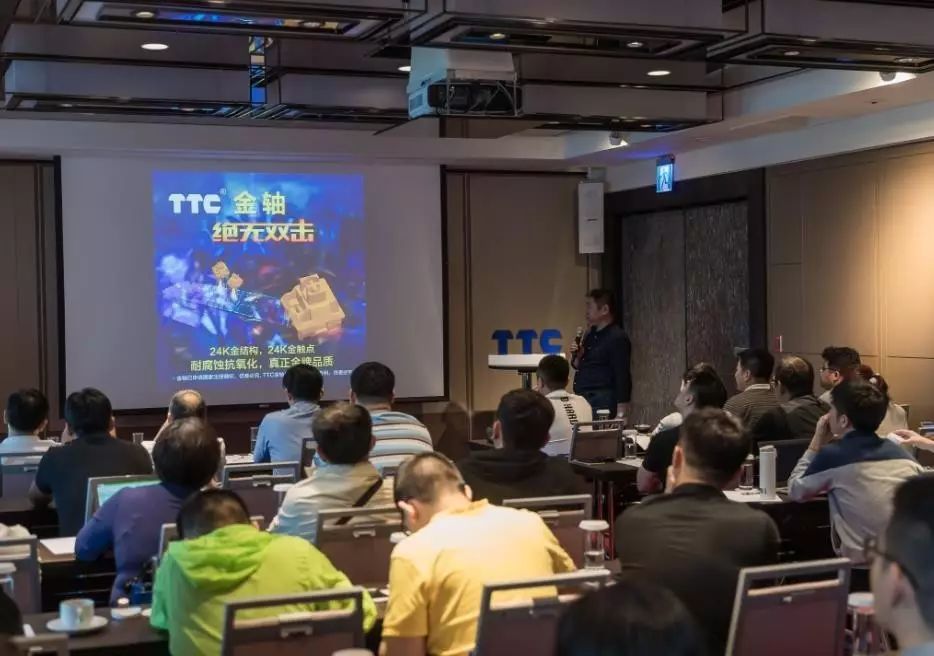 In the previous article we introduced "TTC gold micro switch", now we focus on "TTC gold keyswitch" applied to mechanical keyboards.
Switching contact is usually more corrosive than electronic contact. TTC has tested a variety of materials through rigorous screening and found that 24K gold is currently the most ideal material for manufacturing switch contact. Gold is the most ductile and malleable metal with high electrical conductivity, oxidation resistance, and environmental resistance (including resistance to other non-chlorinated acids). Therefore, the application of gold in high humidity, high corrosive atmospheric electronic contact, contact point equipment with high failure rate has an irreplaceable role.
After R & D, design and application, the shaft body can not only support users to use the keyboard shaft body with high frequency after using gold contact, but also respond more sensitive and reliable than other contacts.
Good steel for the cutting edge
Innovation is the root of TTC, TTC's insatiable pursuit of products. In the development and design process of gold contacts and gold structure of the shaft body, we are also conducting testing and screening of spring structure materials inside the shaft body, and finally decided to customize the latest spring material technology of NIPPON SEISEN Corporation in Japan. After testing, the spring made of this material has a very good springback effect, and the spring fatigue resistance is very good, can greatly extend the stability of the life of the shaft body and feel fresh preservation period. Combined with gold structure and gold contact, TTC gold keyswitch is finally available.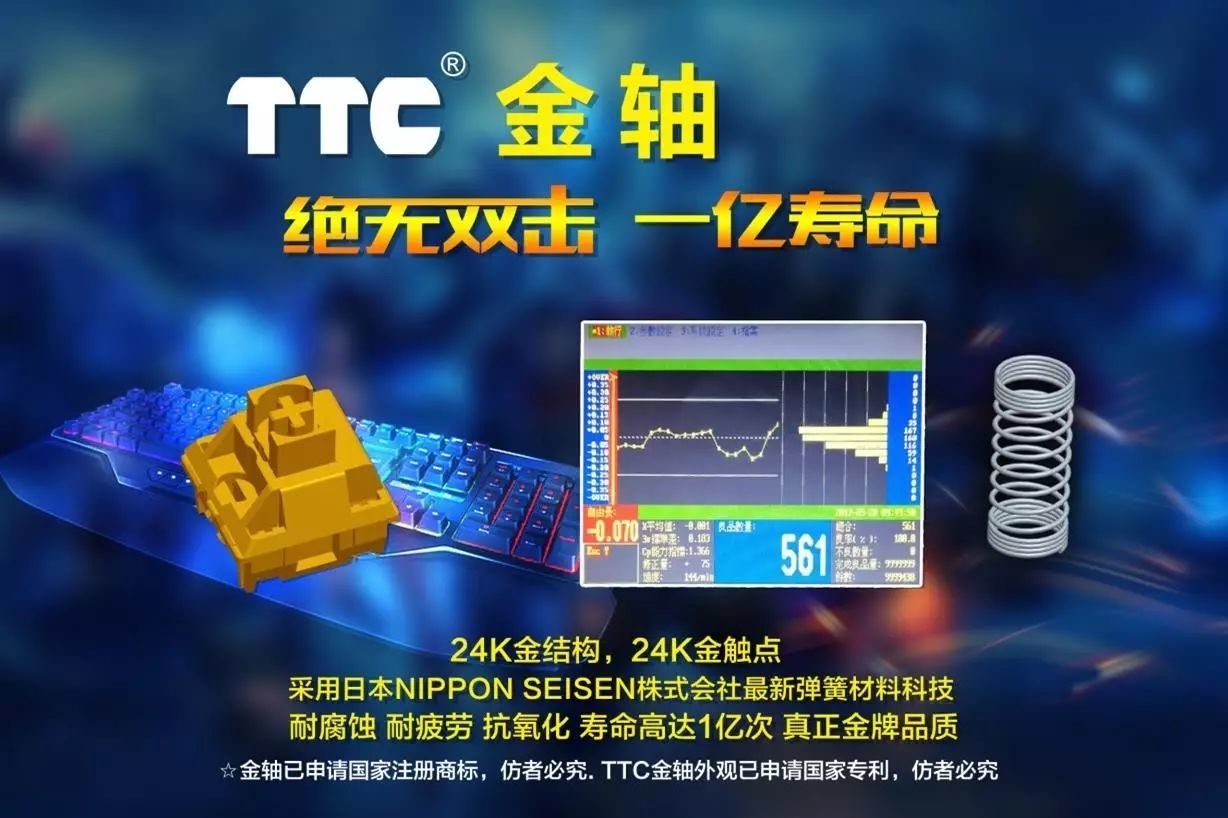 TTC products in the mold processing using the original Swiss Archishamil, Japan mitsubishi slow wire machine, Germany Heidhahn control system edM machine; In punching and stamping, the original Japanese Hitachi Toyo, Toshiba high precision electric injection molding machine, Taiwan Zhenli Longmen high speed punch. Accessories assembly using special high - specification independent production workshop, automatic assembly testing line.
The design and development of TTC products, from theoretical construction to elaborate design to DQE verification, each link is rigorous and meticulous, and the ring monitoring ensures that THE RELIABILITY and consistency of TTC products have reached the international leading level in the industry.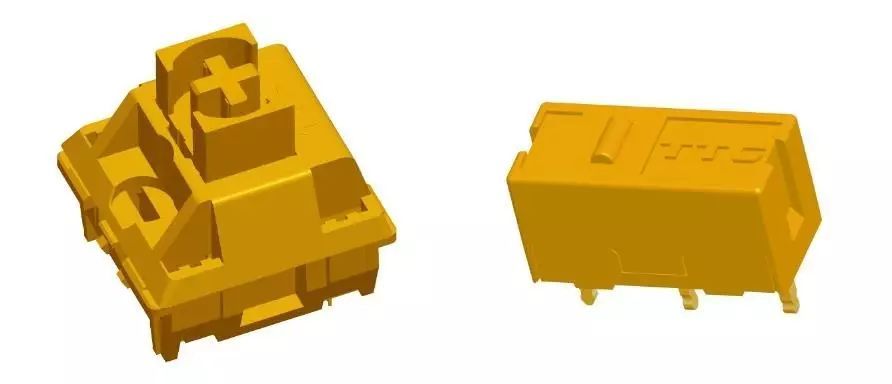 Dear summoner, your weapon can be upgraded!
TTC gold keyswitch no double click, corrosion and fatigue resistance, life up to 100 million times; TTC gold micro switch matchless, high reliability, the real 30 million electricity life is absolutely e-sports players take advantage of the "weapon" upgrade of the golden partner.