NEWS
Professional design, development and production of digital encoder, electronic switch and high and low voltage connector
Information classification >
Canada's "white whoring King" Laolai, highly valued TTC axis
Recently, Linus Tech, the leader of the Canadian Computer Review Team, released a live video on Youtube of the wireless keyboard review for Amazon, which sells for around $50-$70, six brands and nine mechanical keyboard products were screened for on-site unboxing quality evaluation, and the TTC axis Gamesirgk300 won the first place.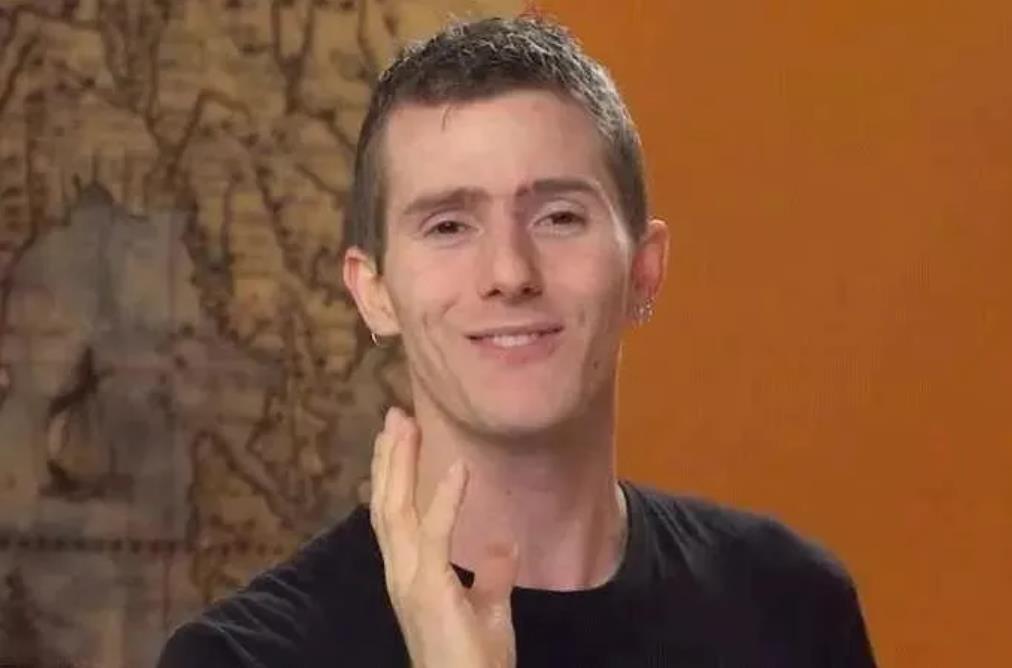 The team, born in 2008, is known for its wit and expertise. The channel it created has tens of millions of followers on Youtube and is the fifth most watched technology channel on Youtube, with more than 3.3 billion views, currently in the domestic well-known Bili Bili platform also opened an account.
In Laolai's review, Gamesir GK300 had the following advantages: the GK300 used TTC axis, feel crisp, rebound strong, is not comparable to the level of the keyboard, Laolai repeatedly mentioned the TTC axis in the video, and gave a high evaluation.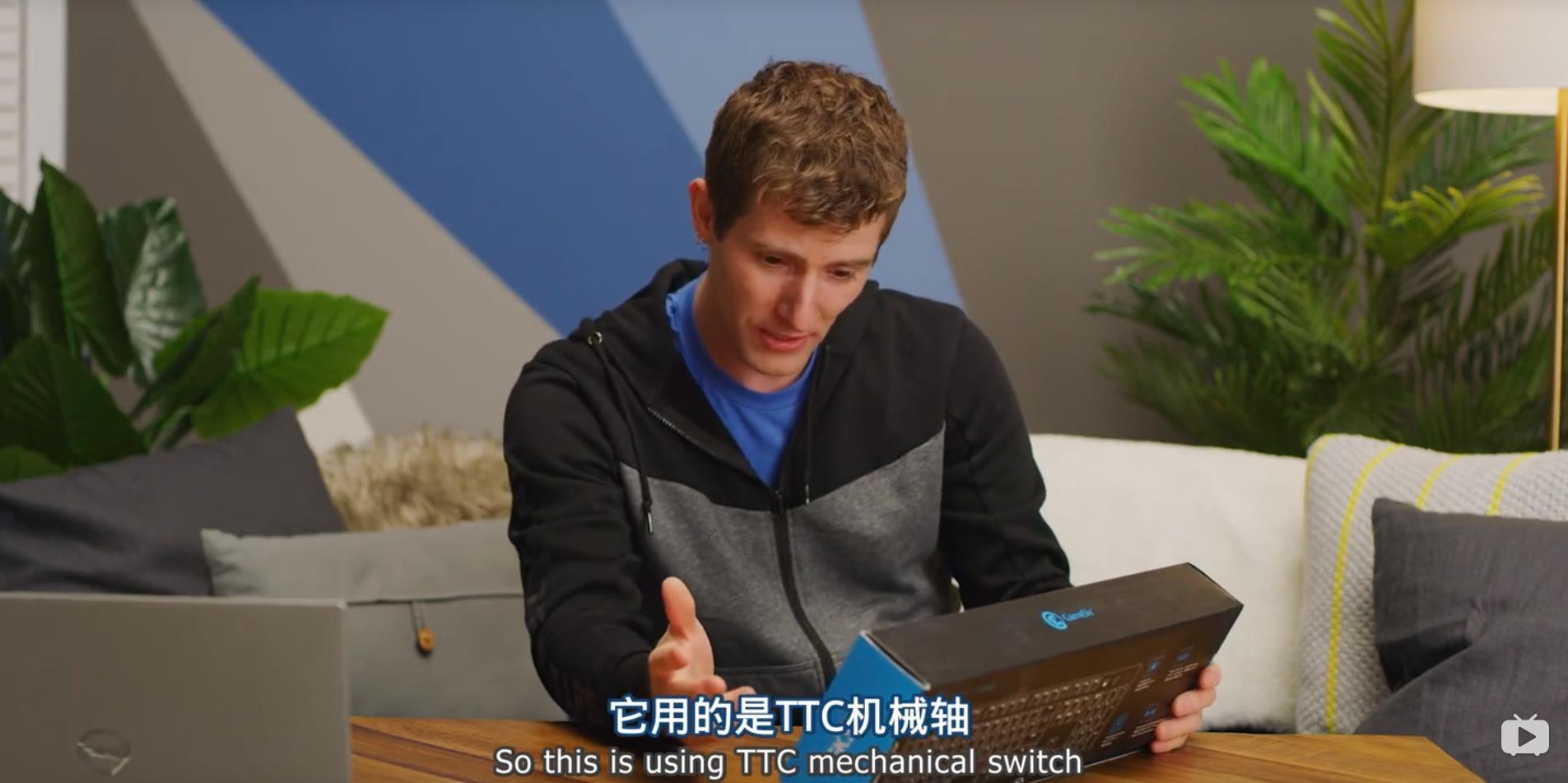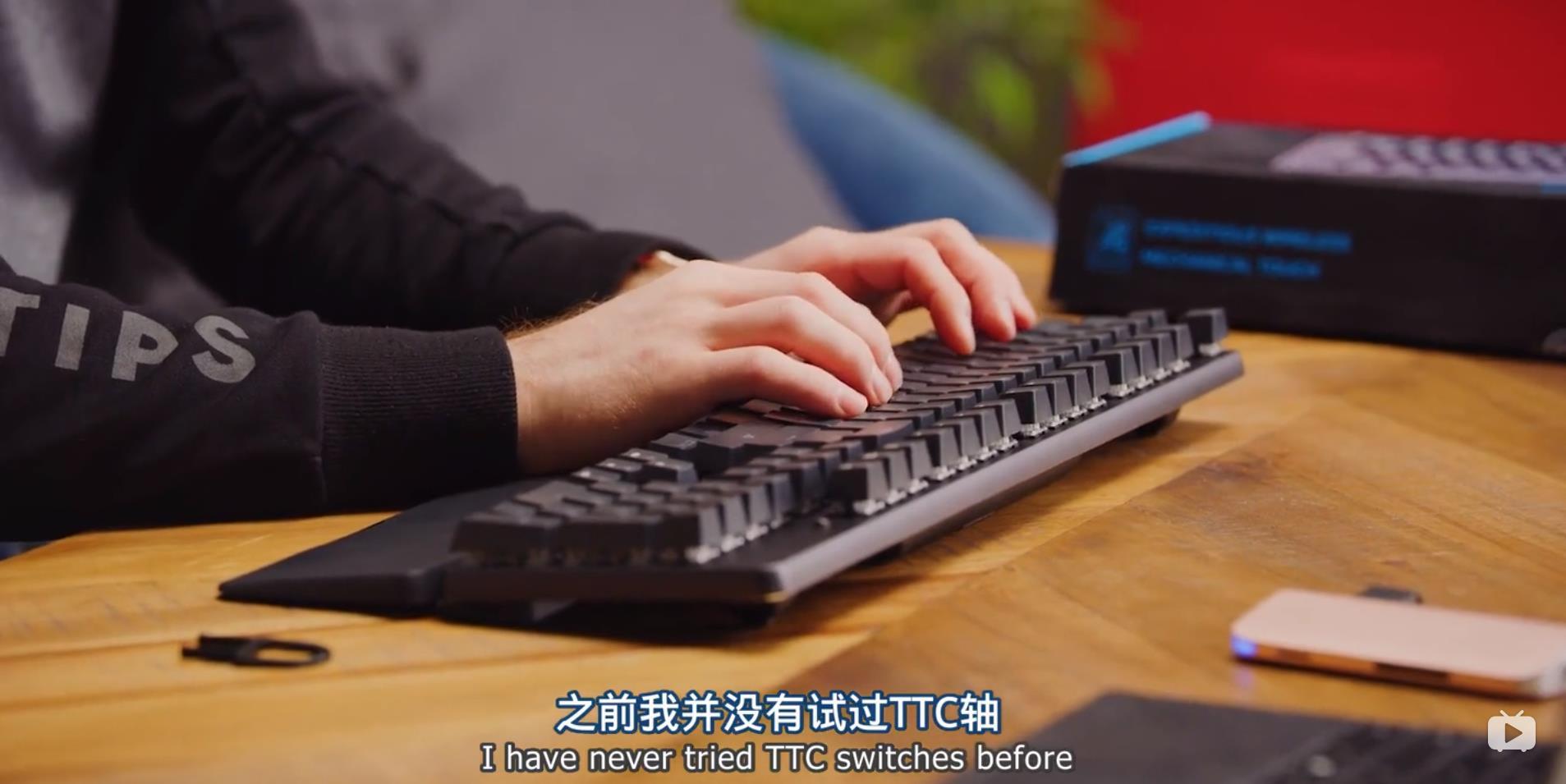 Lao Lai comments GK300 complete video↓↓↓
https://www.bilibili.com/video/av89588894?from=search&seid=8416131106055392789
2. Cool lighting effects
GK300 is your best partner to play the game with a single backlight, four corresponding to the different game lights, there are five levels of brightness, give you the freedom to adjust, with it you are the most cool night son!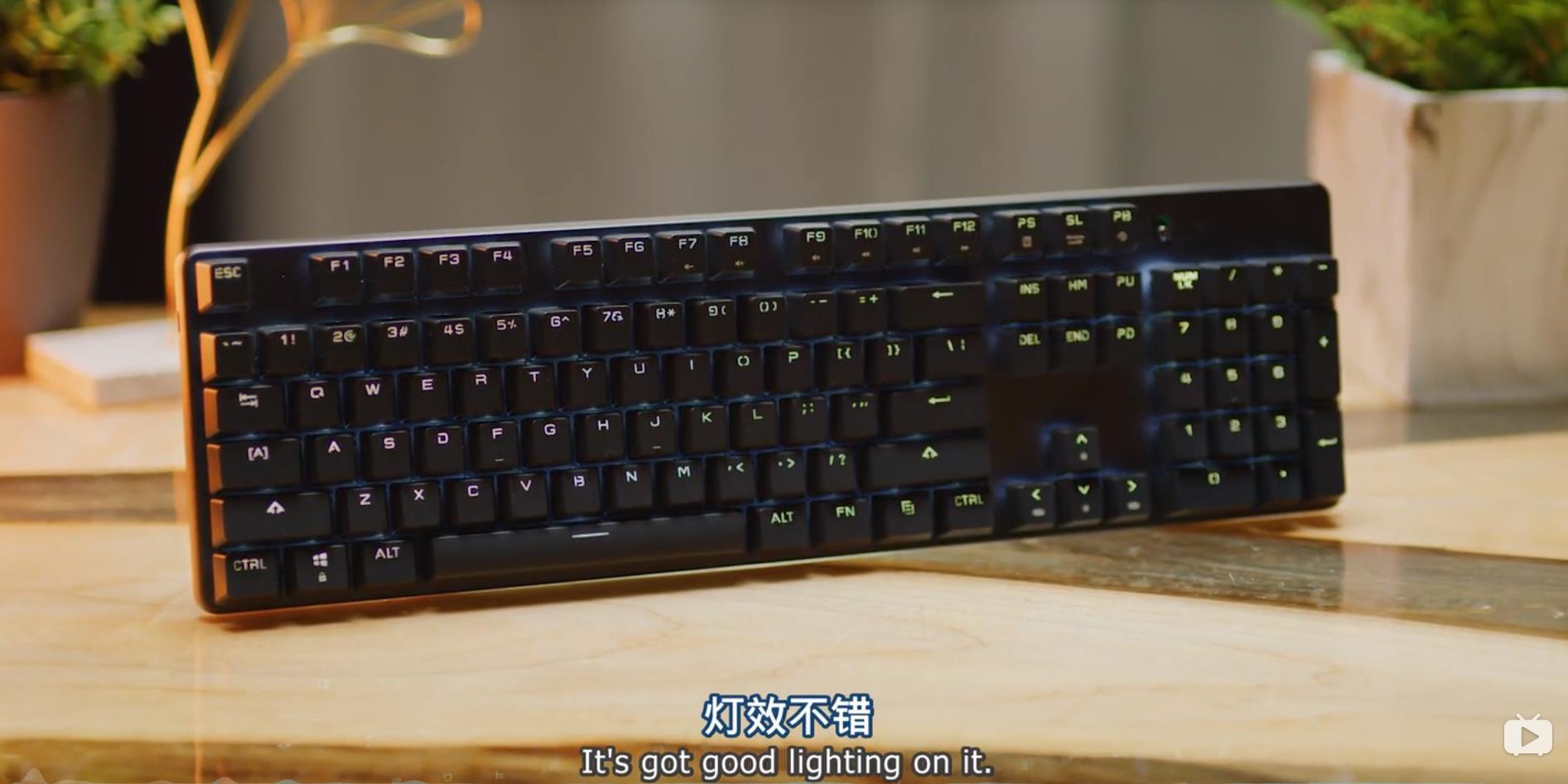 SMART design, hidden receiver receiver, clear power display, convenient light effect switch…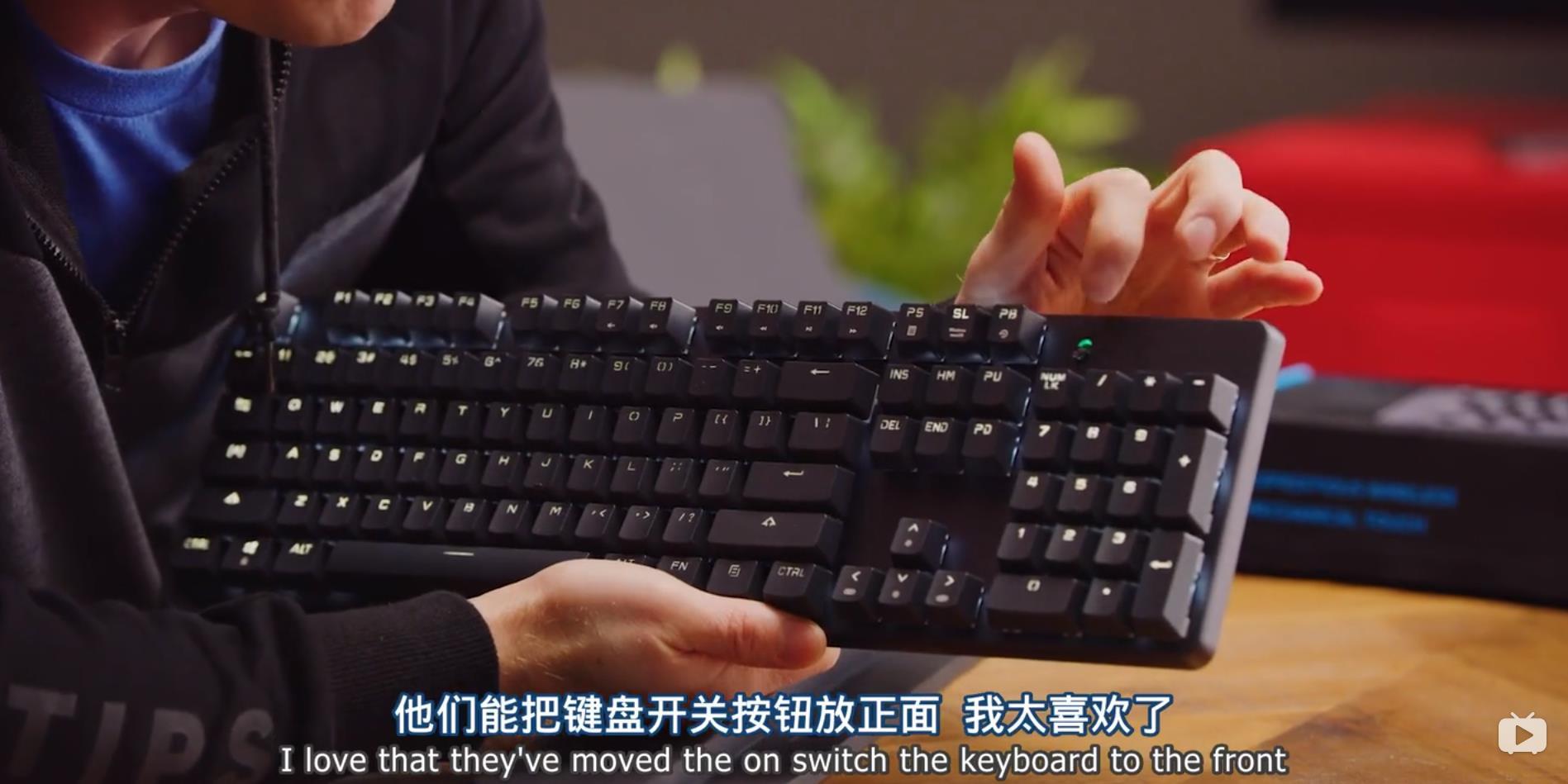 Geshi Chicken has 2.4 G and Bluetooth wireless modules, 2.4 g wireless connection way by the majority of players praise, the domestic well-known UP main red pupil demon has been evaluated before, praised the Galaxy Chicken GK300 as the best mechanical keyboard yet to be used for a wireless experience.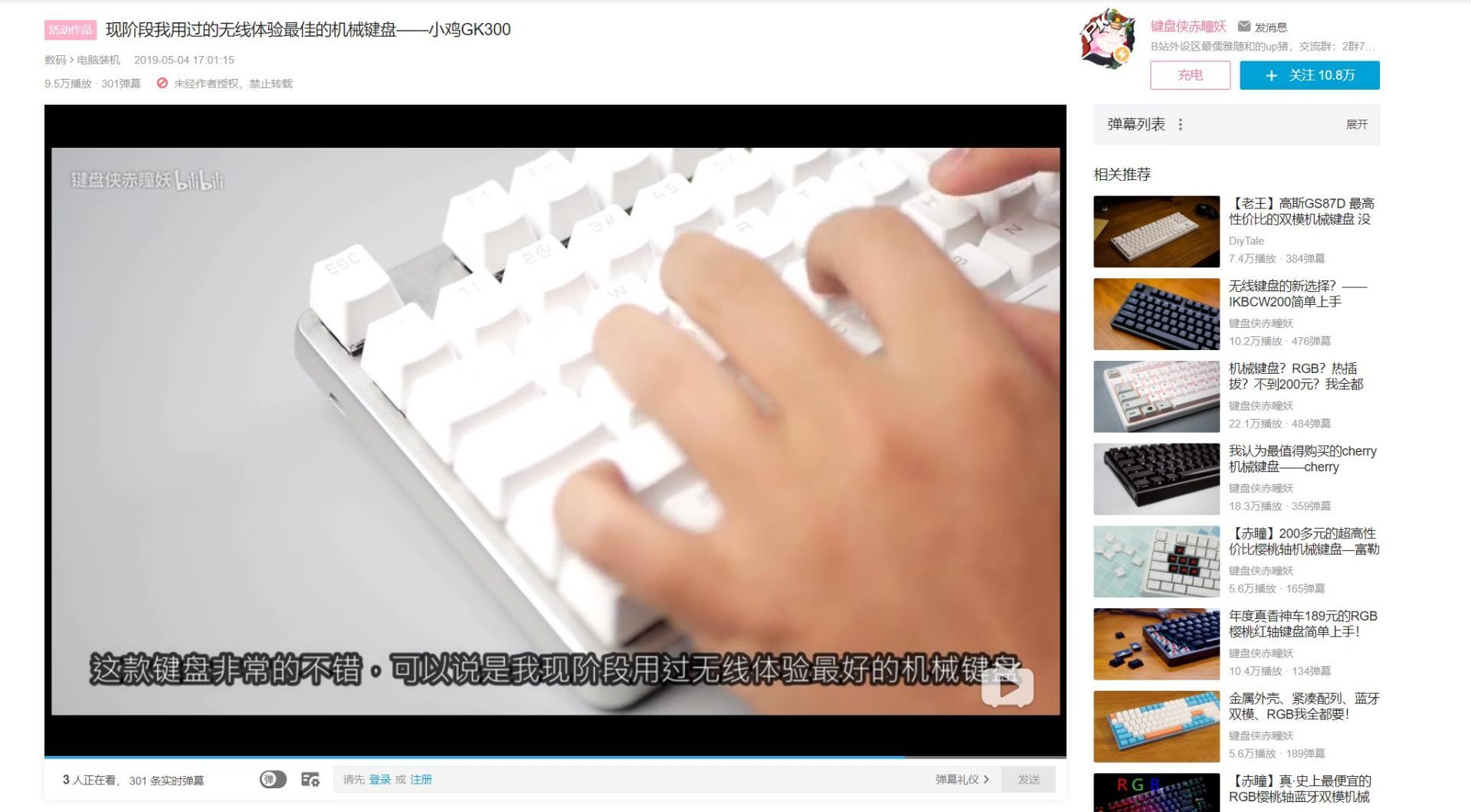 The Gamesir Wireless Mechanical Keyboard reviewed by Laolai was unveiled at CES 2019, as well as a game controller—GK300。