NEWS
Professional design, development and production of digital encoder, electronic switch and high and low voltage connector
Information classification >
Steeled and struggled spirit lead to success, TTC switch is well praised by European media
Since from TTC got its switches into the markets in 2011, they are widely used by many famous brands and well loved by esport fans. From behind the scenes to onstage. With its stable performance, reliable action and comfortable hand feeling, TTC switches not only cause strong reaction in major domestic professional media but also be well praised by European media,
The European media Funkykit comment that "The action of the switches are very smooth and have excellent rebound"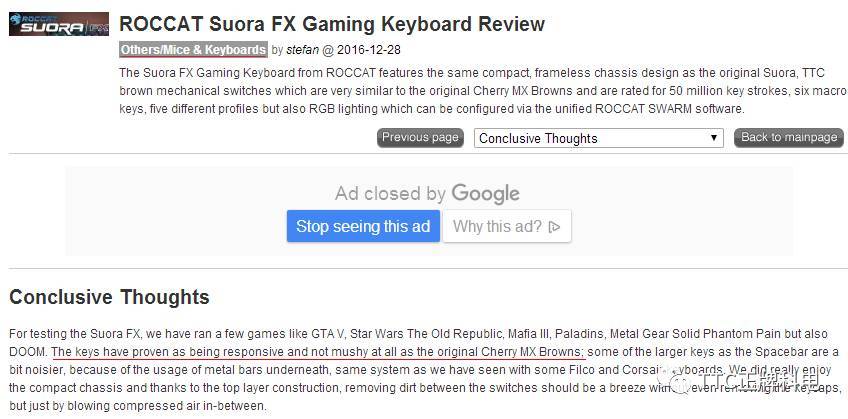 The European media Madhrimps comment that "The keys have proven as being responsive and not mushy at all as the original Cherry MX Browns"

The European media Gamingpctest comment that "Hand feeling of TTC switches is infinitely close to Cherry MX Brown Switches, without doubt, soon TTC switches will be used in mechanical keyboard of more brands ".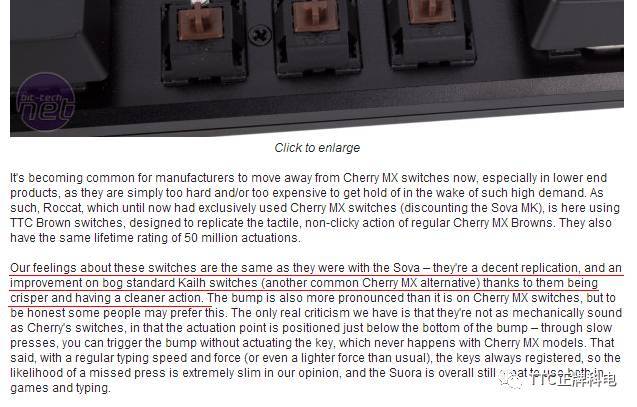 The European media Bit-Tech comment that "Our feeling about these switches are the same as they were with Sova-they're a decent replication, and an improvement on bog standard Kailh switches (another common Cherry MX alternative) thanks to them being crisper and having a cleaner action"
The European media Newegg comment that "They had better travel than the typical budget Kailh switches found in competing budget mechanical keyboards."
"the TTCs didn't seem to have any downsides, so fear not about purching non-Cherry switches"
Praise is encouragement, praise is pressue, praise is spur, TTC ensure the product quality, at the same time we constantly develop new product to fulfill users' requirement. In the field of mechanical keyboard, with constantly and strongly product development TTC has became a company that own the most complete range of spec for switches.