NEWS
Professional design, development and production of digital encoder, electronic switch and high and low voltage connector
Information classification >
TTC holds a charity donation for families of workers in need
In September 1 2017, it is crowded in GuangDong ZhengDing Innovation Technology Park. There is a charity donation here, the TTC staff hope to carry the colleague through difficulty by their love donation.
A colleague was suddently in trouble
This colleague, Hu Zimin, is a TTC security guard who has worked for the company for 17 years. He is a conscientious and friendly person, has been rated as an excellent employee for many times and has been highly praised by his colleagues. On July 10th, Hu Zimin's young brother was diagnosed with liver cancer and is now receiving treatment in the hospital.However, misfortunes never come alone. On August 13, Hu's elderly father accidentally fell down the stairs at home and suffered multiple fractures. Doctors estimated that he would probably be paralyzed in bed.Hu's two closest relatives are recovering in hospital.According to the hospital's rough estimate, it will cost at least 250,000 yuan for the two to be treated until they can be discharged, not including the later recuperation costs.Huge medical expenses made Hu Zimin's family which doestn't have much money fall into an unprecedented plight.In order to raise more money for medical care, Hu stuck to his job, leaving his wife and sister to take care of his two relatives, and he has several children at home.
Every little love makes a river
After learning about Hu Zimin's situation, leadership of the company pay high attention to it and discuss how to solve it. All departments including TTC labor union immediately started donations for Hu Zimin's family. A TTC executive said that the company has already posted the donation information at WeChat Easy fundraiser, and the company will also call on and organize all departments to donation from top to bottom.
Many colleagues heard about Hu Zimin's suffering and offered their help , which led to the scene at the beginning of the article.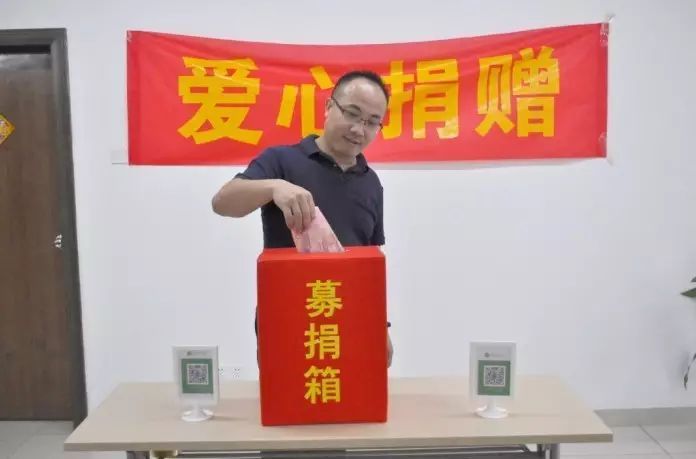 TTC top management take the lead in making donation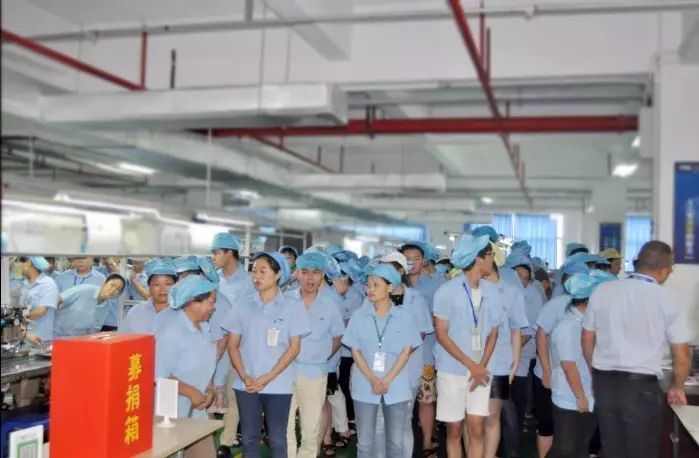 People lined up to make a donation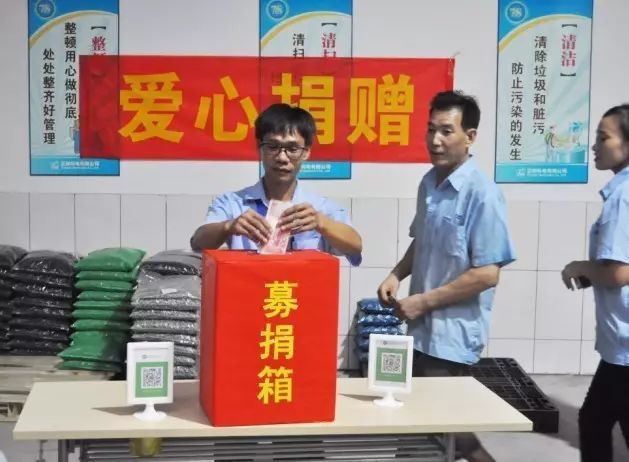 Many hands make light work
Thanksgiving, love and hope for tomorrow
So far, the company has raised tens of thousands of yuan for Hu Zimin, and the fundraising is still going on.
Hu Zimin expressed his heartfelt gratefulness for the company's care and colleagues' love: "Thank you all!You let me feel the power of love, I will pass on this power to my family, they will recover soon!May the good people live a safe life "
As long as everyone gives a piece of love, the world will become better.We also hope that these little drops of love can be converged into a long river of great love to help Hu Zimin and his family to tide over the difficulties and reach the hope of tomorrow.
TTC plans to set up the TTC Emergency Relief Fund this year to provide timely and necessary help to colleagues who are in distress. As Mr. Hu, TTC's factory director said, "TTC not only pays attention to the work and life of the employees, but also pays attention employees' family member. We try our best to help everyone out.