NEWS
Professional design, development and production of digital encoder, electronic switch and high and low voltage connector
Information classification >
Easy change of micro switch by hand-TAIDU watcher mouse TSG550 | carrying no double-click TTC gold micro switch
As one of the two key weapons of esports, mouse is of significantly importance. Double click of mouse is always bothered esports game player. However esports mouse is not cheap, it is a pity to throw out the mouse just because of the key problem, therefore how to select a high quality and suitable game mouse is the focus of attention for game player all the time.
Professional esports player have the last word to measure the quality and usage experience of esports peripheral. the emperor of Sky: Li Xiaofeng, as a outstanding person in esports, resolutely chose to enter the e-sports peripherals industry and founded TAIDU Intelligent Technology after retiring, Aimed at creating more appropriate game equipment for game players, TAIDU is "born for e-sports"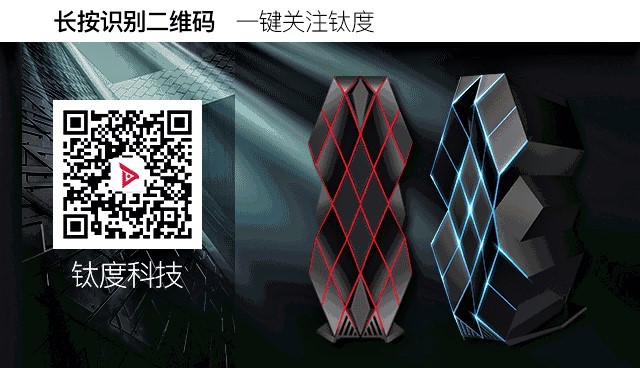 Recently, TAIDU has released the TSG550, a micro mouse which is welding-free and can change by hand. It carrying TTC gold micro switch with 30 millions electrical life (others is mechanical life that tested without electrify) and no double click which is released by TTC not long before .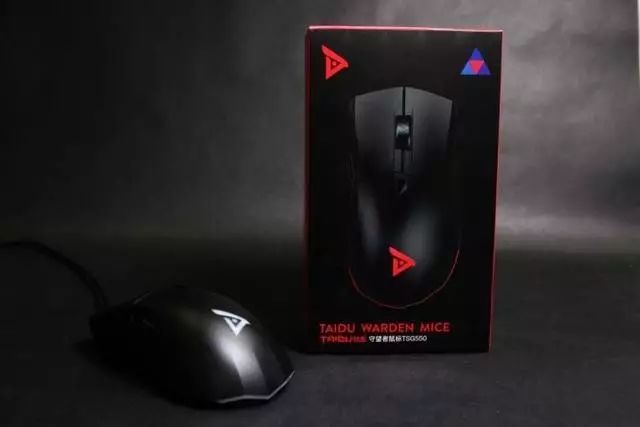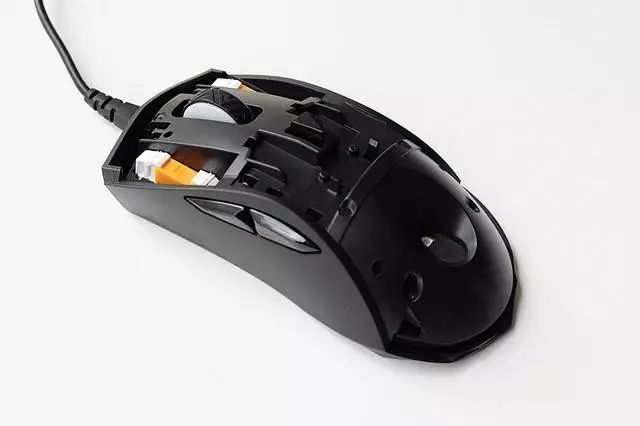 It is Clasp fixed mode which is similar to memory card, this design is the most convienient to change micro switch that I have ever met, just need 30s to open the top cover and change the micro switch by hand.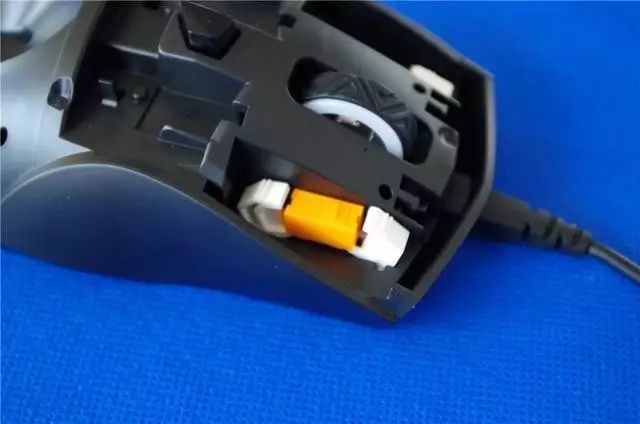 TTC is the first to designed gold micro, using 24K gold structure and 24K gold contact. Gold is very stable, no

oxidation corrosion

and with great electrical conductivity. After testing, we can see that TTC gold micro can avoid double-click effectively.
The internal shrapnel is made of elastic memory metal material that is the latest American technology, It has the characteristics of agile operation feedback and slow elastic attenuation, which greatly prolongs preservation period of micro hand feeling.
TTC gold micro has been strictly tested by UL and ENEC, not only for 30 millions mechanical life but also for 30 millions electrical life, you can trust and rely on it.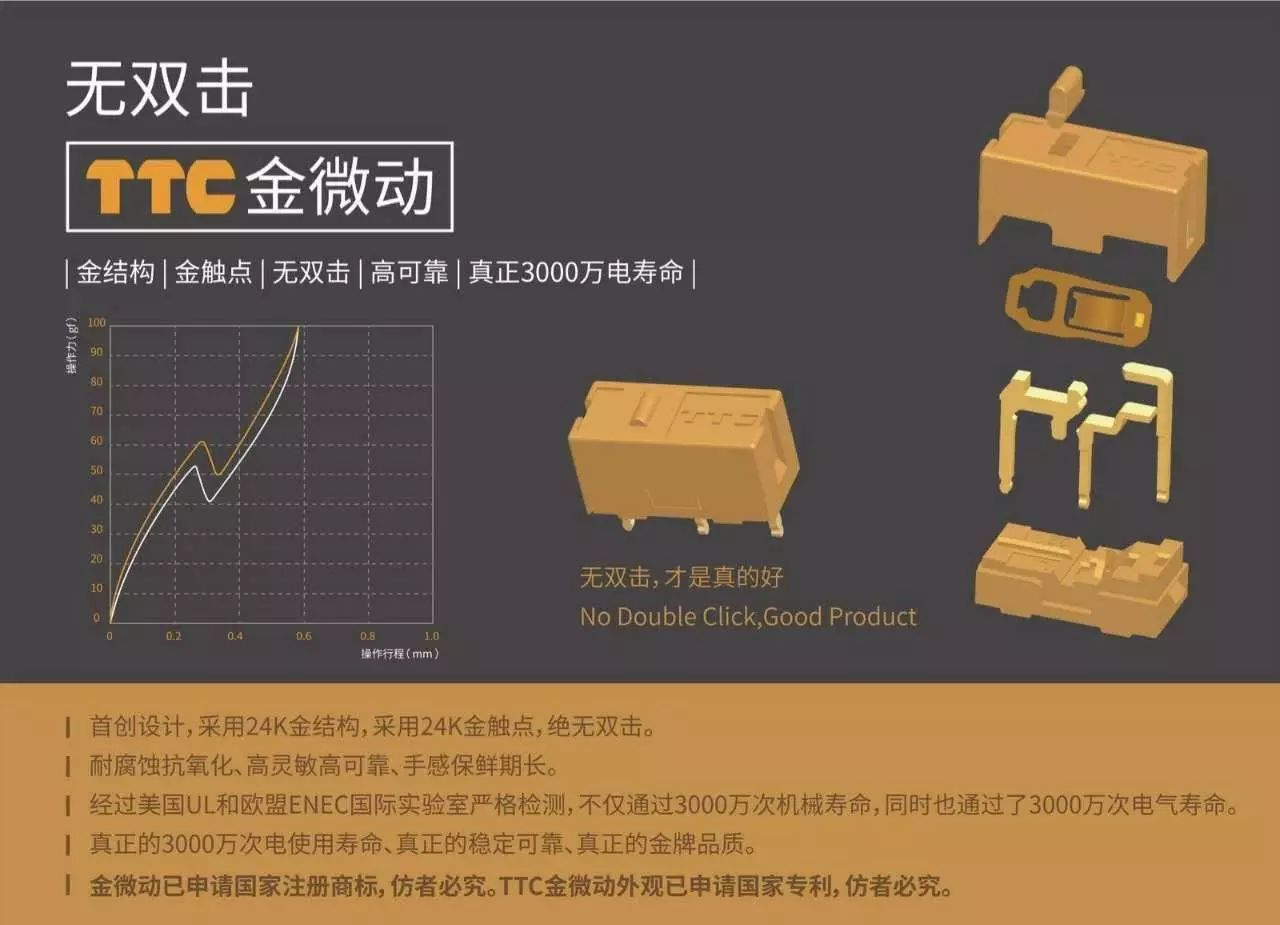 TAIDU Watcher Mouse TSG550 is a esports mouse with wire, The overall appearance continues the consistent style of the TAIDU mouse, it is simple and elegant, the surface has comfortable hand feeling by Grinding process, with great anti-skid performance , can provide good stability for game player.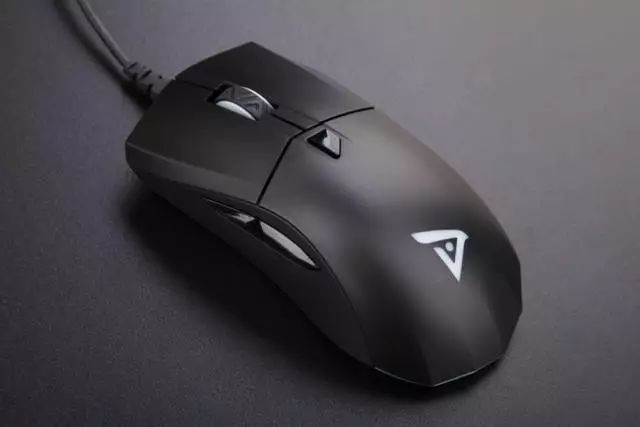 TAIDU Watcher Mouse TSG550 use 3310 optical engine (its optical sensor is produced by the industry's leading manufacturer Axiom Technologies, it is famous for its excellent stability and great compatibility and has good reputation in gamers ), it can range from 50-5000DPI. In addition, left and right keys of mouse is split key structure which can provide better click feeling, and the keys is large enough for more click position.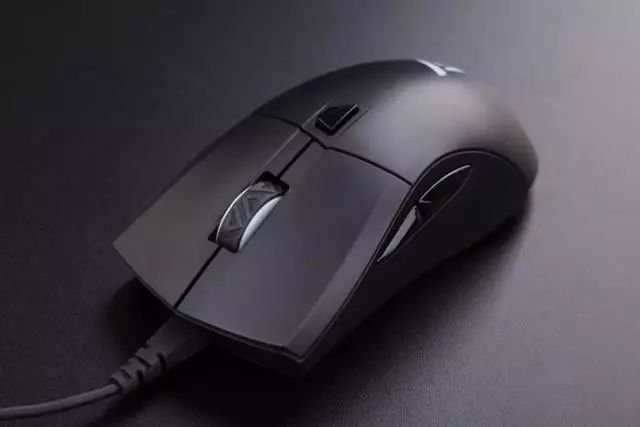 It is worth to mention that foot pad of Watcher Mouse TSG550 is magnetically mounted, and foot pad of different materials can be changed according to users' need. Titanium's design is fully from players' perspective, it always surprised players who like DIY.
After upload TAIDU Genie from TAIDU official website, you can deeply customized your own TAIDU product. In data center, you not only can calculate keystrokes and and speed per day but also can save your record, it is very intuitive. Professional Esports player can see their progress conveniently, for common player they can have a test to see if their hand speed can meet professional standard.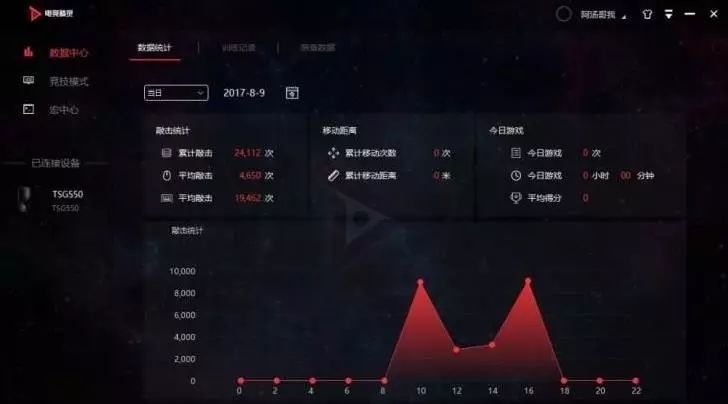 personalization features are divided into three parts: intelligent key change, sensitivity and lighting system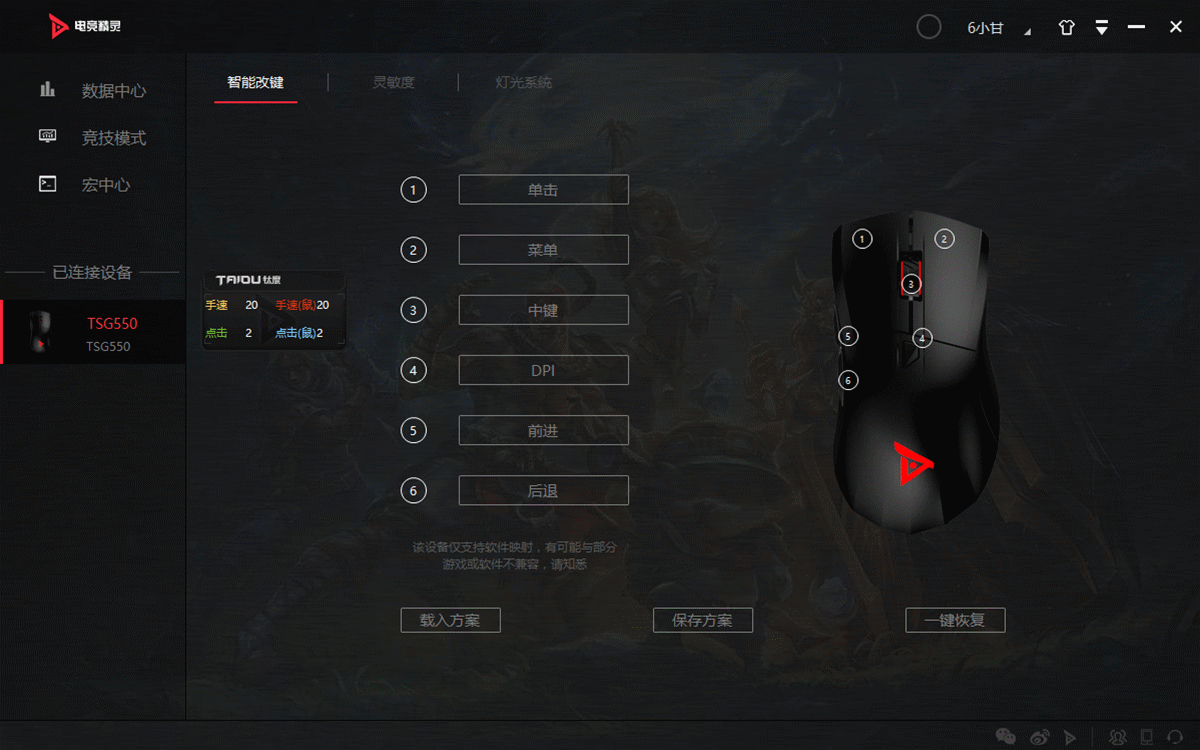 TAIDU Watcher mouse TSG550 with tool free replacement of micro switch, it is defenitely a favorite design for esports player, carrying TTC gold micro in it, we have the confident that there is no mouse key problem even after 10 years of use.